Just back from lunch with Samuel...
He's getting married!!!!!!!!!!!!!!!!!!!
on 20-9-2009. Whahahahhah
Congrats Samuel!
My friends around me are all getting married. I'm so happy for them. :)
He has choosen 乐满楼 to hold his wedding dinner. He's asking me to help him think how to propose to his gf. He asked his gf to choose ring or rolex for the proposal. LOL He think that ring is not practical...
Hmm... I told him, most important is his gf must like it mah! Chey!
------------------------------------
Super Mummy Audition
I said i don't want to join, cos i don't want to go on stage. And so, i went only at 3pm to see those mummies. End up ar, one also didn't get to see & kena drag to join also. -_-"
SO FUCKING HOT! The weather is so horrible, i was melted.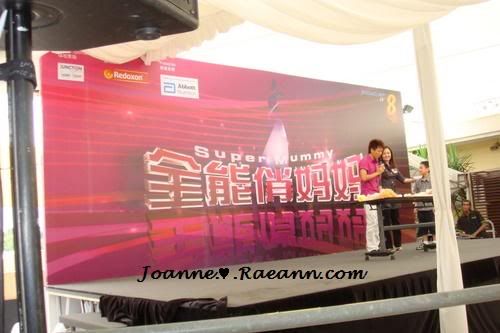 Pontianak
Sorry, it's Ponsak. (Don't know how to spell.)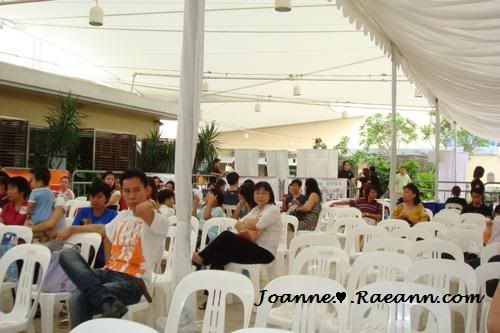 See my mum?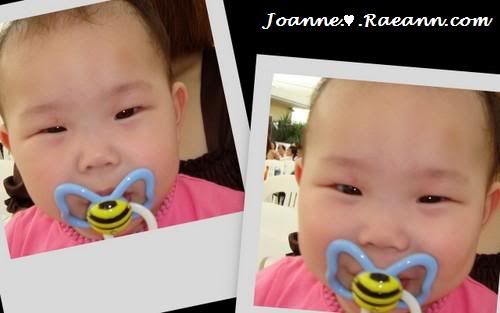 Raeann scratch her own eyes that day.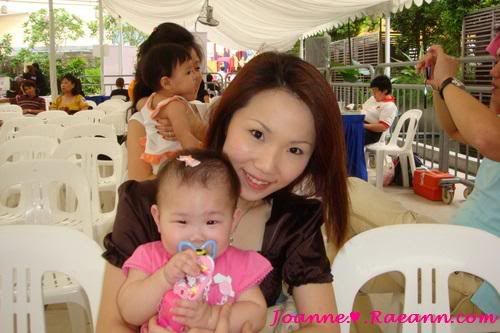 I love u, darling.
I doubt i will get selected. Cos ar, everything they ask me, i say i scare, dunno, etc. Than they asked if i've got any talent, i said 'nil'. Than they ask why i want to join, i said 'for fun & the cash prizes'. Whahahahahhaha
It's true what. I hope & pray they don't ever show it on tv. Si bei paiseh. TMD.
No more next time man. 20K sounds very tempting but it's not easy lo. They need to compete on cooking, savings, etc etc.
I'm good at nothing. Cook maggi mee & egg can anot?
Eh, i found this pic in my camera.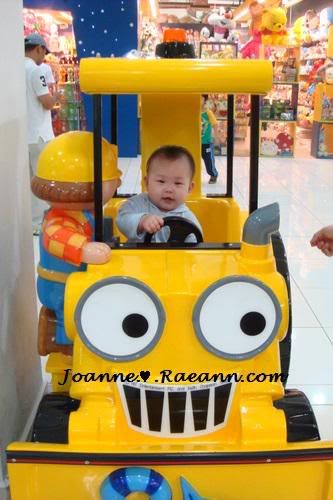 Raeann loves to drive alot. I want to hear her call ... mummmmmmmmmmmmmmy!
Gonna sleep without her tonight, so sad. :(