OMG! OMG!
I finally learned the trick of putting on falsie & i love it so much! :) But i think it's not so perfect cos i don't feel really comfortable at the end of the day. Anyway, i still heart falsie cos i no have long lashes.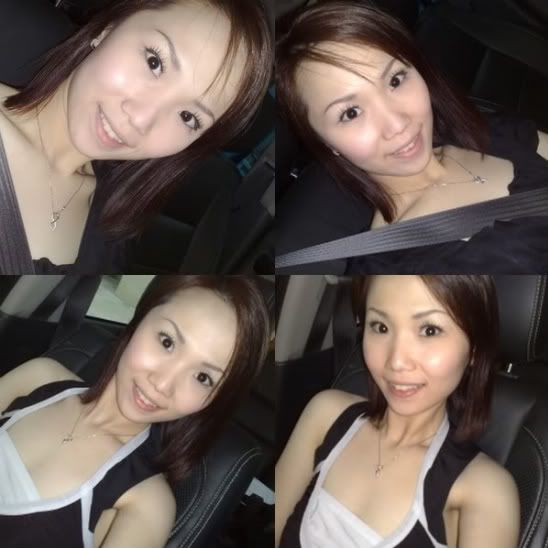 I pretty anot? LOL
Oh, i did rebonding on my hair that's why it look much neater without the 'chicken backside'.
The photo shoot that day was ... scary!
Raeann took
216
pictures at one shot.
And the package i bought only allow me to choose 6. -_-"
How to choose 6 out of 216 huh? The pictures are all so cute with all her different expressions. I choose 6 but i bought the soft copy of whole set back. Don't ask me how much it cost cos i don't want to get heart break again. Haha
I will get everything back on 10th October or earlier. Will upload it when i get back the soft copy. :)
As for the dinner, i did not take any pictures. Cos i was too tired, so is Raeann. I think she is scare of flash now.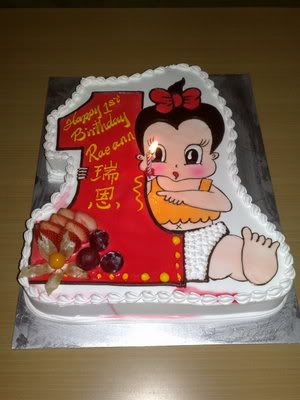 This is her cake.
This Raeann hor, dam funny, everyday makes me laugh & laugh. BTH her!
She loves to shake her big backside whenever there's music now. She can dance!!!
P/S: Anyone knows how to rotate video????
Some random pictures: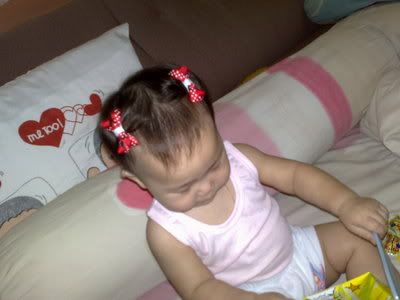 The very expensive bows.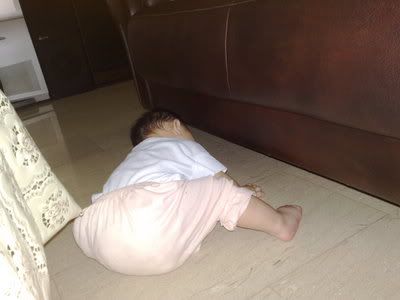 What is Raeann looking for?????!!!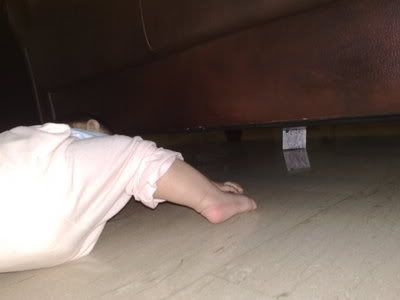 Oh, a $2 note! Haha
A surprise was received yesterday. XS says her baby's ku ku bird fly away liao, becomes baby girl. Hmm...
She's upset cos she has already bought alot of boy's clothes & blue stuffs.
The same old thing i gonna say, i still prefer girl. :)
If you all realise, girls are more filial & sweet,
in my own opinion
. It doesn't apply to all but as compare to boys, much more.
I really hate those people who thinks that a family must have a boy cos to carry on their surname. Fucking bullshit.
Wake up! It's no longer 1960.
Thousands or millions of people share the same surnames as you. Stupid dumb dumb.
Don't assume i'm jealous cos i don't have a baby boy as i'm not. Moreover, it's not my fault at all for not being able to produce a boy. Baby's gender depends on the man's sperm & not the woman's egg. So, to all those stupid idiots out there who blamed their wife for producing a girl, please 反省反省. Blame your own sperm.
To me, boy or girl also
SAME
, as long as they are healthy. Luckily my own parents are much more open-minded & nice.
Silly girl, don't be upset. Raeann got tons of clothes, don't worry that you have to re-buy again.
Watch that channel 8, 9pm show! The baby girl is so adorable!!! Adrian Pang is so cute, haha.
I still haven finish my voucher, die liao.