I don't know what title to post for this entry.
I've been wanting to blog since last Thursday, but my workloads forbid me to do so. :(
I'm thinking to close my blog once and for all since i've got no time to update at all. Sigh
I don't deny i'm abit lazy too.
We (Mum, Bobo, ZY, me, Raeann, aunts & cousins) will be setting off to genting on Dec 6 and back on Dec 9. I'm SO FUCKING excited ok cos Raeann will be going as well.
In fact, i'm damn bloody scare, that Raeann will make noise and end up making my trip miserable. But i don't care lah. I've to try it if not i will forever using 'scare' as an excuse not to bring her overseas. Darling, let's start from short trip first ok? Be good & obedient, I HOPE you will.
Sidetrack abit.
EH, has anyone watched the video of the 3 tigers mauling up that man? HEY, he's so pitiful ok. Everyone said he commited suicide. But, I DON'T THINK SO LEH.
I guess he is being possessed.
I mean, using common sense, if you want to commit suicide, will you do it in this way? Knowing that it will be a slow & torturing process & not in complete corpse when you're finally dead?
If it's me, i wouldn't have choose such a method. I wan to die pretty, haha.
Ok, back to last Thursday!
Let some pictures do the talking...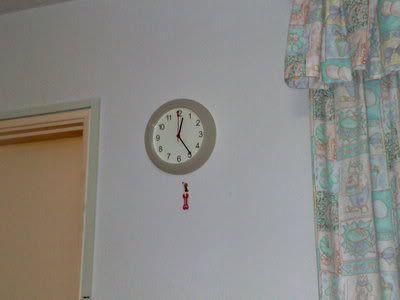 At midnight 12+am, ZY & me were doing something so exciting!!! :)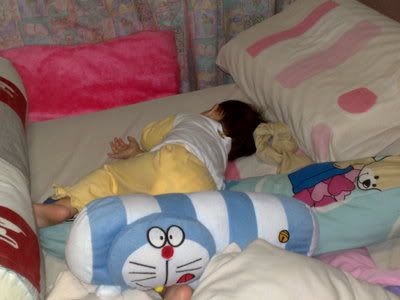 And of cos, Raeann is sleeping super soundly.
Hmm... Sweet? It's just the two of us, SO ROMANTIC!
Oh mine. We do it everywhere and make a mess out of the whole room.
And finally... finally... finally, the loads were out & we were both much relieved!
GUESSING?
Whahahhaha
We were catching cockroaches!!
Ma de! I was surfing net halfway than Mr Ho suddenly jumped up and ask for newspaper.
Wah kao. It's so sudden, where am i to find newpapers? So, i passed him a charles & keith paperbag. LOL
And ar, he shifted all my things out just to find that cockroach. I am there so busy packing my things back.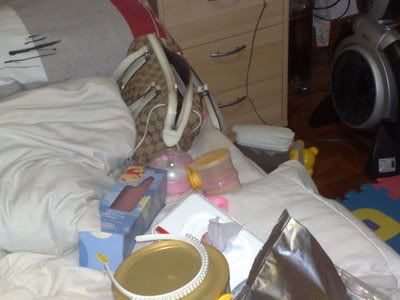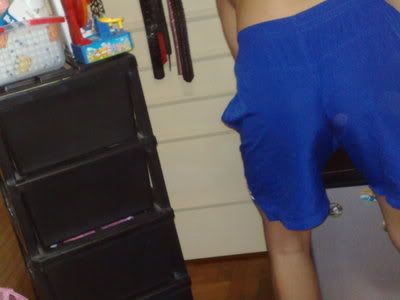 COCKROACH FIGHT!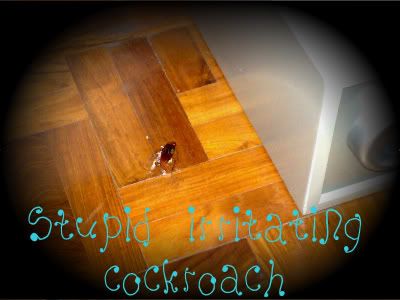 But still, it did not escape. SIGH. Poor thing.
After everything, Mr Ho said, 'eh keep this paperbag hor, very good to use, next time can use again'. -_-"
SIAO. I hope ar, i don't see anymore cockroaches in future. Hate it.
I wonder ar, why Raeann still can sleep so well regardless of the noise we made? LOL
Anyway, Raeann can walk very steady now. And she's so busy walking everywhere everyday. :)
Thank to reader, Angelyne for emailing me to teach me how to rotate video. I managed to do it with window movie maker. Thank you so muchie. :)
Raeann walk like a little penguin. Pardon her untidy hairstyle, she was sweating like hell.
And before i end this entry, i've something to sell away.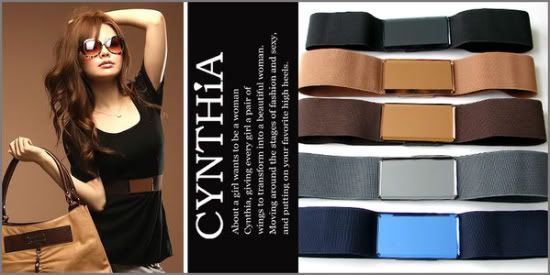 The last one - dark navy blue @ only $19.00 inclusive of normal postage.
Please don't ask for further discount cos i'm selling it below cost. Supplier sends me the wrong color, i don't really like blue & i've got no clothings to match.

If anyone is interested, you may sms me @ 90087688 for faster reply.
OH YEAH. Btw, Lolly Poppies is starting with wholesales & supplying now. If you have a new shop and looking for apparels/bags/beauty products, WE DO SUPPLY.
Check out
http://www.lolly-poppies.webs.com/
for more detail.