How old am i actually?
Why am i spending all my holiday festivals rotting at home? Isn't this suppose be the lifestyle of an ah ma?
SIGH.
I'M SO BORED LEH!
My neighbours are having parties. I hear loud musics, karaoke singing, yelling & bbq smell around my house.
But here i am alone, facing the screen blankly. Laptop is still my closest friend! :)
Raeann's sleeping since 7.30pm cos she's so tired after playing for the whole day today. She woke up at 7am & took a merely 45mins nap in the noon only.
ZY went out to meet his friend.
So, what am i suppose to do now huh?? Maybe i should go Boon Lay Shopping Centre & join those ah ma & ah pek to countdown. Haha
Nah, just kidding, i hate crowds.
I'll just pass my time watching tv & playing sushido at the same time. -_-"
I wonder why are people so happy over countdown man. To me, it's just yet another day. In fact, i don't like the year to pass so quickly. Cos,
1) I'm older again.
2) Price increase in everything again.
3) GST
may
increase again.
4) My burden getting heavier cos Raeann needs to attend school & etc.
But then again, 2008 is a damn fucking sway year for me. Glad that it'll be over
very soon
. :)
Aiya, since i'm so bored now, i shall post some pictures;
to entertain myself
.
Brought Raeann for her ear check-up this morning @ KKH specialist.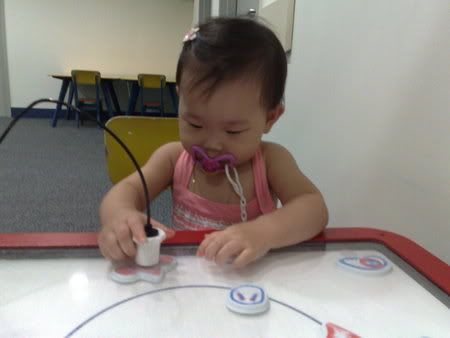 While waiting for her number...
Well, the bill didn't come as expensive as what we expect.
Aftermath, we went to Bugis 观音庙 to pray. OG was having sales, bought her a pair of shoes there.
Went to VivoCity after that. Raeann fell asleep in the car while on the way there...
So we've got no choice but to let her sleep at Starbucks sofa. We don't bring pram out de cos Raeann don't like it & it's NOT EASY to let her sleep on our arms. PAIN LEH!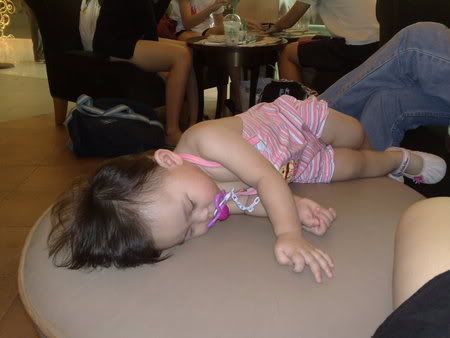 She's sleeping so soundly... for around 15 mins ONLY!!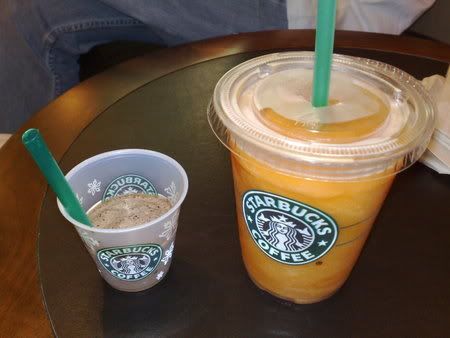 Raeann's also entitled to a small cup of cuppachino from Starbucks. Haha
But of cos, i did not let her drink kopi lah. Bo bian lor, have to exchange mine with her. -_-"
If you saw the pic below, you will know how bored i am now.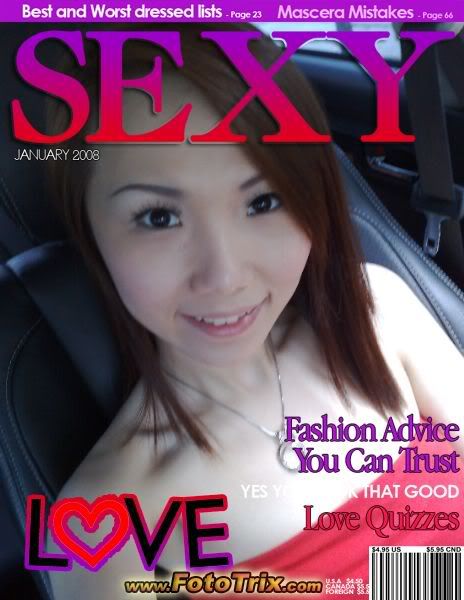 I'M SO BO LIAO CAN!
Oh yeah, my little durian woke up!!!!!!!!! I think she wants to countdown with me. I'm gonna accompany her now~