HELP!
I can't decide what to wear for Raeann on the first day of CNY. It's giving me headache!
I only bought one Polo Ralph dress for her this year (Lydia helped me to get it from US) cos i really really got no mood for CNY at all...
She's really damn 好命 cos i don't even own any branded clothes at all. I din even get anything for myself & i don't intend to buy also.
Went to clean up Raeann's wardrobe just now. She really got alot of clothes & many of them are brand new, never wear before.
I found a few pieces of CNY clothes, all brand new. CNY clothes = red, pink, cheongsum or traditional style.
Please help me to decide what to wear for her!
1) 旗袍姑娘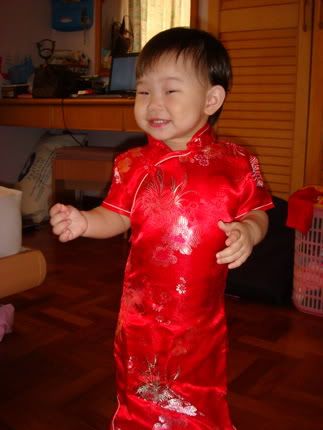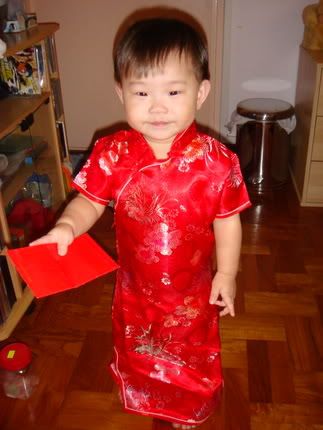 My dad bought this for her when he went to China that time. The length is just nice until her feet. But she dare not walk wearing it... LOL Maybe it's too 'gentle' for her.
2) 肚兜小妹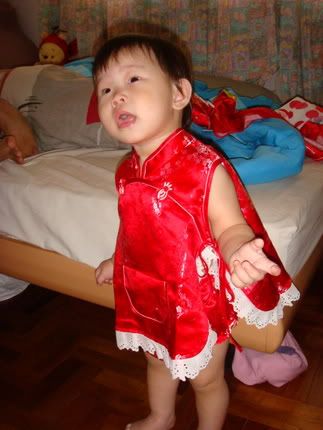 I bought this for the photo shoot. She wear it for less than 15 mins on that day only. This suit cost me $35.00! -____-"
Yes, i know it's very expensive but i need it urgently so just buy lor.
3) Simple & Nice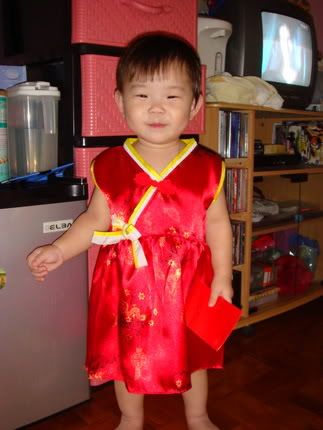 This has been kept inside the wardrobe for more than one year already. It's still brand new. Don't know why i bought it in the first place. Must be $ too much last year. LOL It's still a tad too big cos her tummy so big but the area there is still loose.
4) Sweet Pinky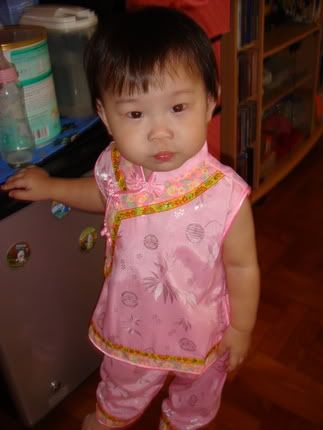 My ah kim (Raeann's nanny) bought this for her... Size is just nice!
How???!!! What should i wear for her??!!! Your comments is greatly appreciated! Thanks!
Oh yah. We wishes all a Happy 牛 year! :)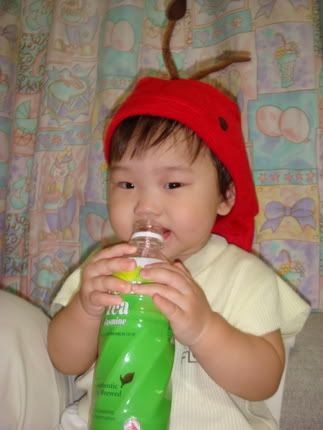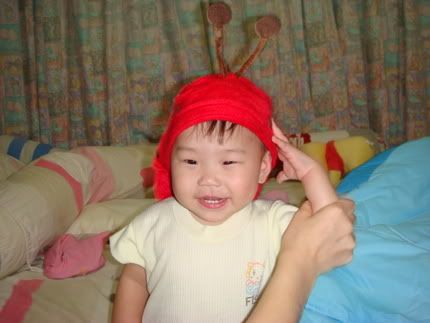 CHEERS!