Date: 19th - 21st February 2009
19th Feb 09 - The coach arrived there earlier than expected.
We went by executive coach but paid the normal price; $88 for 3 days 2 nights inclusive of hotel & breakfast. Most probably nobody booked the normal coach, only us. And they put us together with the executive ones, they can save one bus's expenses. we 赚到咯!
The coach is damn shiok! 1000 times better than those i've took before.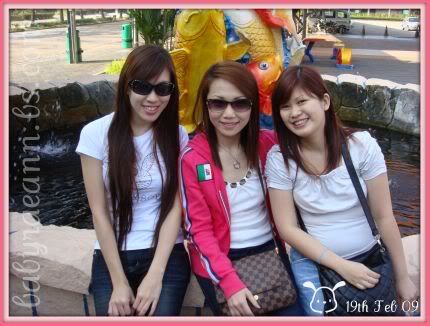 @ Yong Peng!
We camwhored, played game & chit-chatted all the way. At 1.19pm, we reached Genting already. SO FAST CAN! I told XS, '贵的东西总是比较快'. Haha
Just as what Alice said, the weather is quite disappointing upon reaching there. It's not warm though, perhaps we expect a cooler weather.
But weather turn cold that night onwards... SHIOK SHIOK!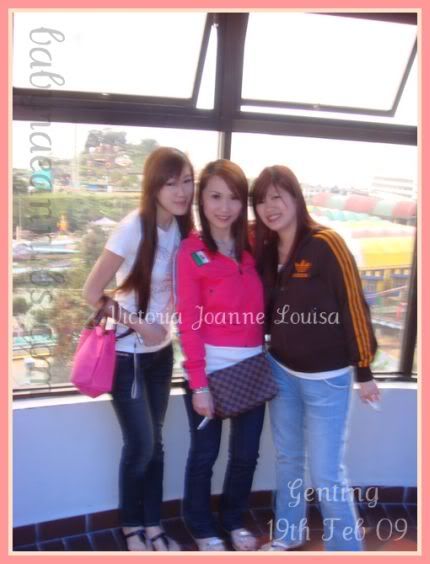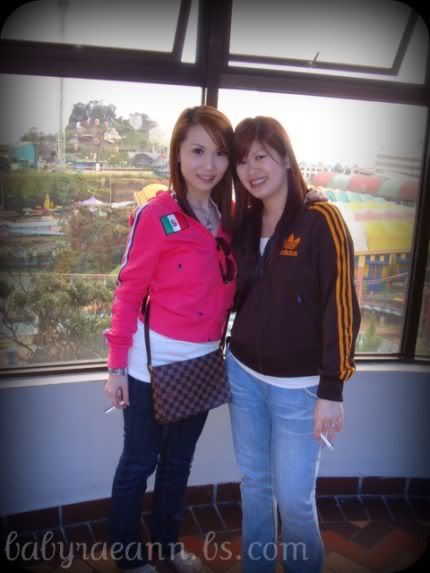 On the way to Highland casino...
We retired our first day at around 1am cos we decided to go themepark on the 2nd day so we can play longer...
But the main reason is becos we lost almost RM1K each at casino liao... :(
Woke up very early the next day cos there's free buffet breakfast! 不吃白不吃!
After breakfast, we proceeded to outdoor themepark!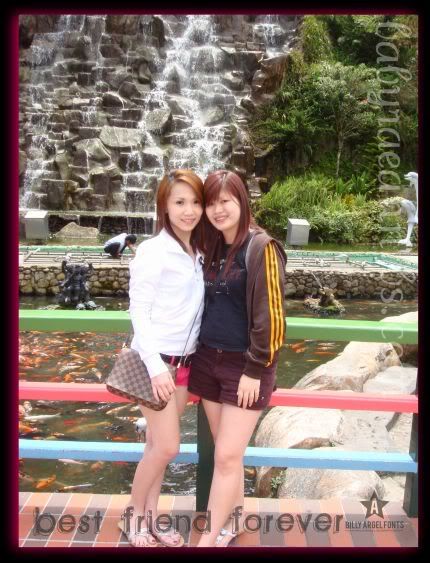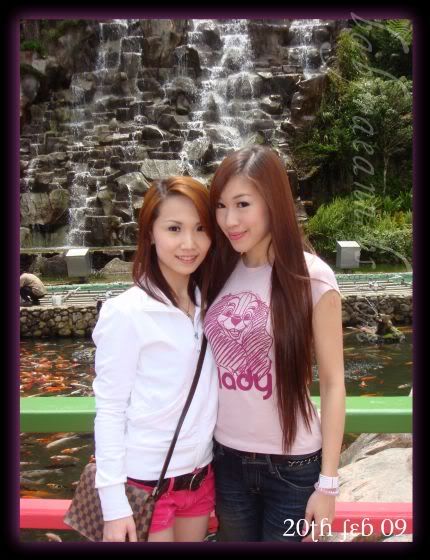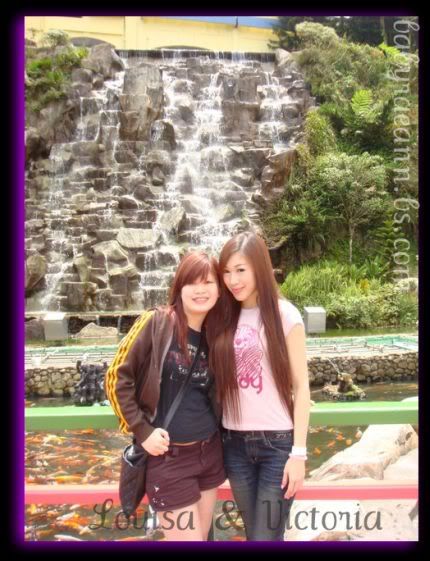 We were wearing shorts cos we thought it won't be cold in the day. But we were wrong! VERY WRONG! It's quite cold ok! COLD!
I guessed i've got no fate with 'SPACE SHOT'.
2 months ago i went, it was raining.
2 days ago i went, it was 'Under Maintanance'. -_-"
Why make a fool of me ar?! I was so happy, excited & nervous over it & yet got disappointed for the 2nd time already. Sigh
No choice lor, i can only take pics of it.
Besides space shot & roller coasters, nothing were exciting & able to spark us up at all. Our initial plan was to play space shot for 2-3 times lor! SO SAD!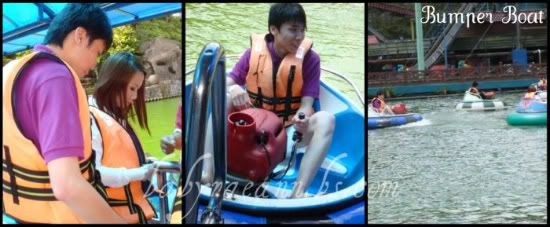 Vic took these pics for us cos she did not play this, she doesn't want to get wet.

I took these pics for them cos i don't like the 'flying' position.
We went for our lunch at 3+pm after 5-6 games (only).
Then, we went to put angkong (tattoo)!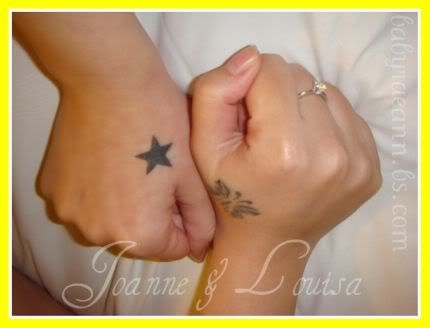 Our hand without Vic. (Waiting for Vic to send me the pic with 3 hands taken together.)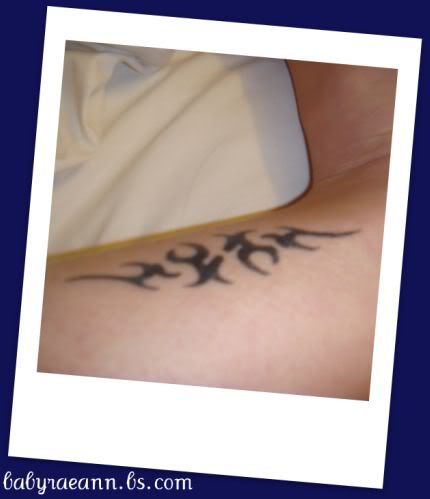 My ankle.
P/S: These tattoos are FAKE. I could have been skinned alive if these were real.
Aftermath, went for shopping with XS while Boon & Vic went back to rest.
I bought these @ 3 for RM20... Hoping it will bring us some luck at night!!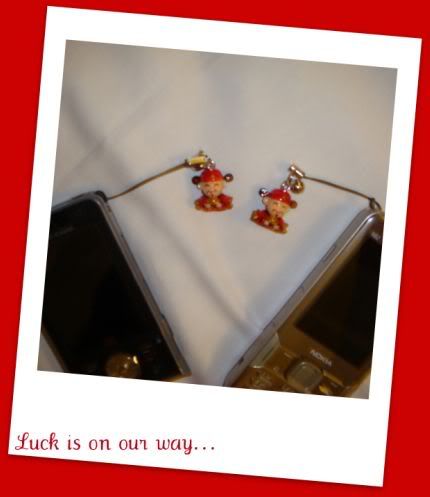 One for me, one for XS & one for my mummy! Took RM3 from XS as a 意识 cos giving 财神 away is as good as giving your luck away. Of cos, i don't mind giving my luck to my mummy cos she deserved it!
Met Boon & Vic inside the casino at night. They introduced us to a new game, 'Carribean Stud Poker'. A man sitting beside Boon won the big jackpot of about RM540,000.00 by getting the Royal Flush. WOW. So lucky!
That 财神 indeed brought luck to XS but not me leh. I think it's cos i'm too greedy! End up losing more... hahahaha
I lost a total of RM1,600.00 in 2 nights! :(
Went back to K.O at about 5.30am. SHAG!
ZY called me at 10.20am otherwise i'll still be sleeping... So tired lor! Bathe, pack luggage & checked out then XS treated us to Ah Yat Dim Sum (Boon's 21st bday treat).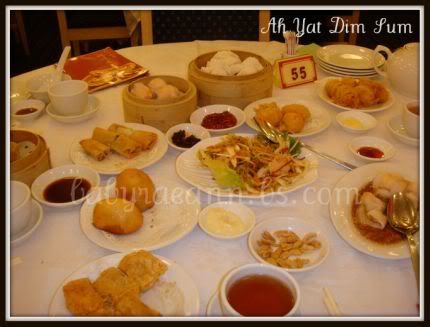 Ordered alot and it cost only about RM130. So worth man! :)
I really enjoyed myself this whole trip, the companions made a difference.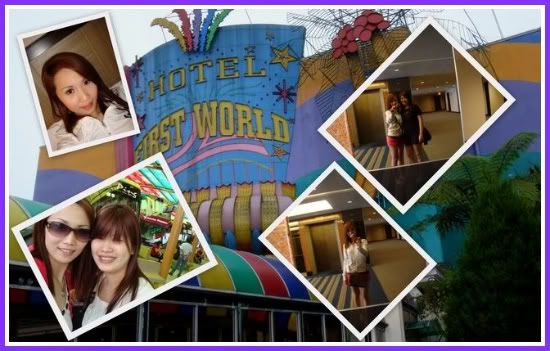 Inside & outside the hotel.
Our favourite pic...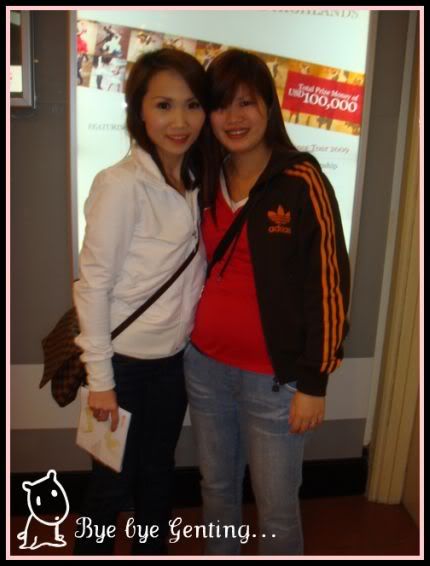 My BFF! :)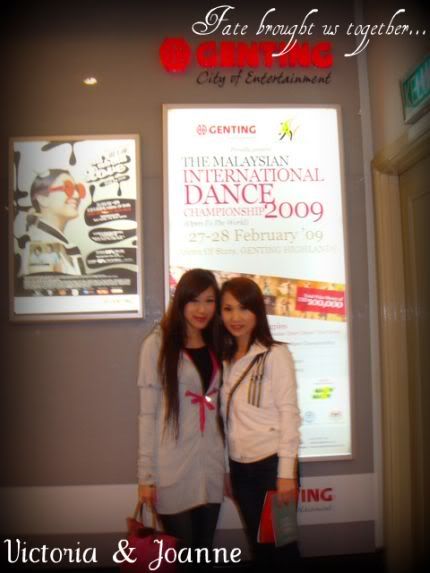 My pretty sista!
21st Feb 09 - Our coach departed at 2.30pm from Genting & we arrived SG at about 8pm. Home Sweet Home.
Sidetrack: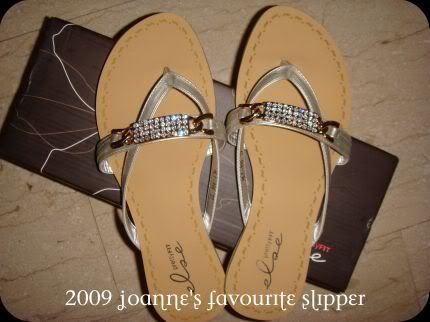 Bought this slipper specially for this trip! Heart the blink blink! *Loves*
Aiyo, my princess was angry with me for not bringing her along. Hahahaha But i managed to 'make peace' her with the CD player & basketball set that i've bought for her. LOL