Uncle Teddy offered to give angbao on Saturday!!
Which causes my whole body to ache & fucking tired for the whole of yesterday...
This ah zek bo tai bo ji suddenly jio-ed mahjong. I told him he's too lousy & i paiseh to win his $ already. But he asked for it cos he called
赌伸
赌鬼 in the afternoon. And of cos 赌鬼 will never let him off lor...
Went to my uncle's place for CNY gathering before that. Raeann machiam very familiar with the place & people already, walk here eat there, make herself completely at home.
As requested by Meggy, took a pic of Raeann in her new clothes! :)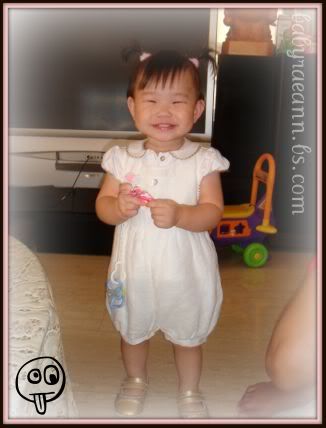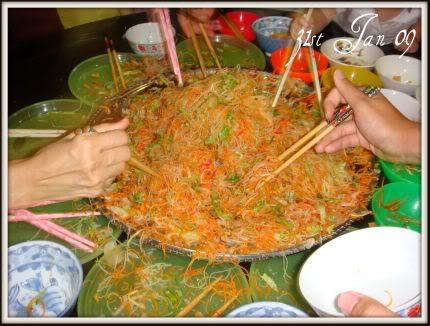 We left after the 'lou hei' session and proceeded home for the mahjong war! HA!
50cents, $1. Shooter pay. Maximum 13 tais.
Being forced to play bigger & bigger stakes in mahjong. I don't like it! It's kan si lang stressful lor.
But HENG ar! I won $220.00 & ZY won $400+. Thank you AX & DC for the contributions! LOL
-----------------------------------------------------------
Today, little terror goes to school.
I woke up @ 7am to prepare myself & her; bathe & changed for her then bring her to school.
KK & Jing popped by to take a peep as well...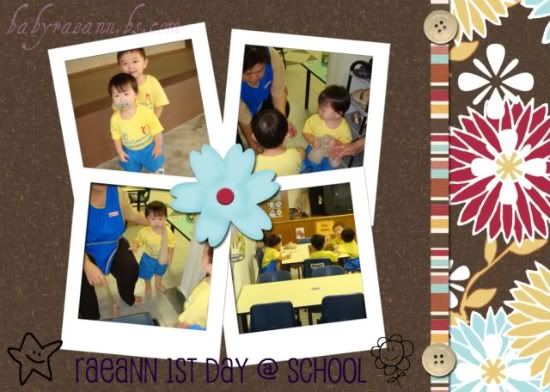 This girl ar, is not afraid of strangers wan lor... She just walk in, take a book & find a place to settle herself. She totally forgot about our existances!
I wonder her passion for school & books will remain in the future anot. Cos her dad 'buay tak chei' & her mum hates books! Haha