Brought Raeann to the Bird Park last Saturday...
I didn't want to go at first cos i felt it's too expensive. LOL
Admission : $18
Mono rail : $5
Total : $23,
just to see birds
. But funny thing is, there are quite alot of people!
SEE!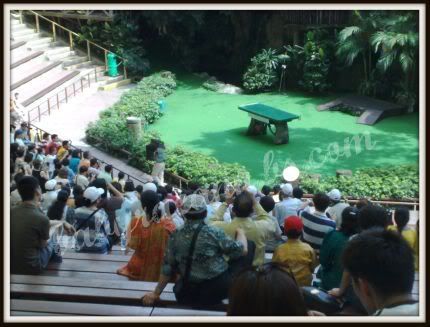 But well, as long as Raeann is happy, i will oblige.
I'm sucha blur fuck. Upon reaching there then i realised that my digital cam got
no batt
, totally
FLAT
! But fret not, i still managed to take some pictures with my N82. :)
The weather is fucking WARM & DRY. I perspired a total of 13567352 drops of sweat. IT'S TRUE!
The food there are damn bloody expensive as well. -_-"
We ordered one plate of fish & chips, one plate of spring chicken, one root beer & one ice lemon tea.
Guess how much?
$39.80!
In fact is $33.80 but i bought one talking parrot for Raeann @ $6.00 with any meal purchased.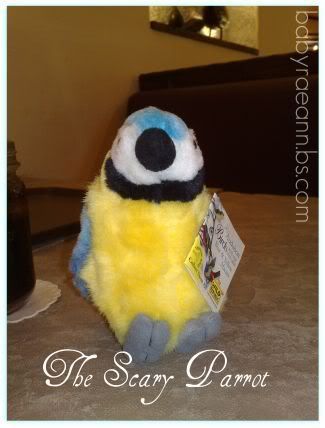 This parrot is so scary. It talk by itself ONCE at around 6am this morning! I'm a very light sleeper. I woke up but i couldn't find where issit. My alarm rang at 7am. I woke up & found the parrot sitting on top of Raeann's cabinet. So, couldn't be we accidentally hit the tummy to make the parrot talk. Eeeerriieee...
It's still so expensive can. The drinks cost $5-$6 for one glass! Oh gosh.
The mosquitos there must be very happy & satisfied. So many people volunteer to go & feed them, we're 3 of them lor.
ZY said, it's the FIRST time he's been there. Ok, i actually forget whether i did went before or not. I assume that i did cos it's so near my house! Haha But i can confirm i visited Mandai Zoo & Night Safari before; very smelly. I don't know what on earth people can see @ Night Safari. It's so dark & all the animals are sleeping. Pay money to hear them snore & smell their shit!
Ok, pics now!
@ Bongo Burger.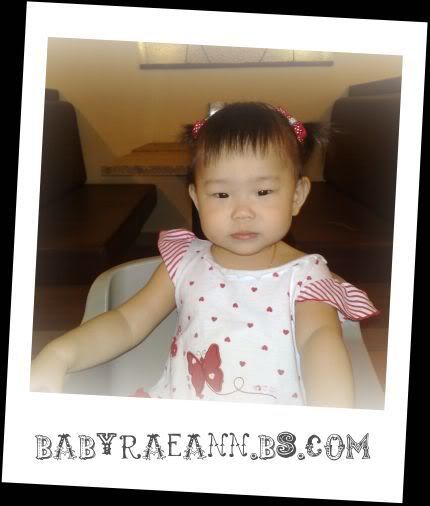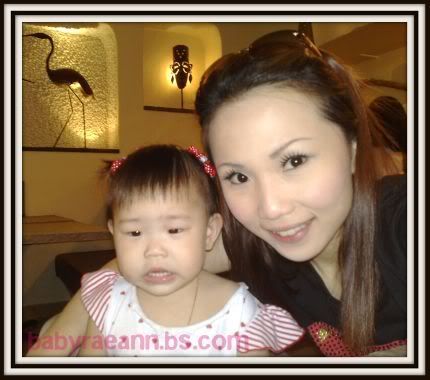 She's angry cos she's hungry... Haha! Imgine she ate up all the fish (2 pieces) by herself.
@ The Entrance.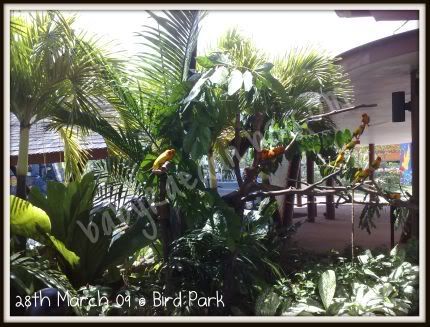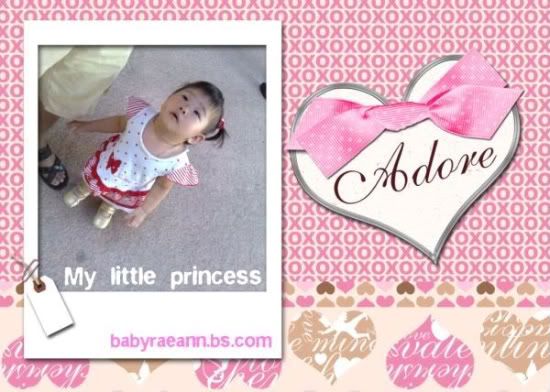 She's admiring the ceiling...
After paying $23...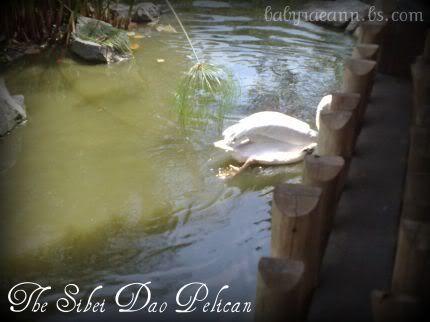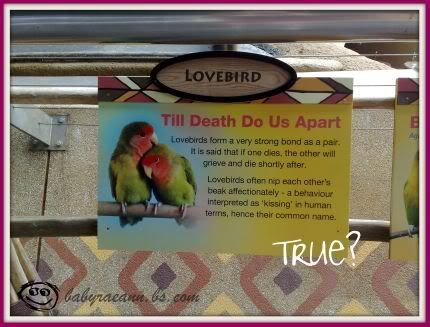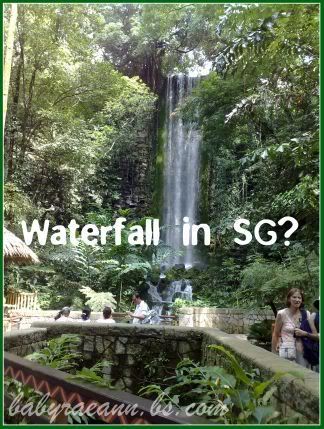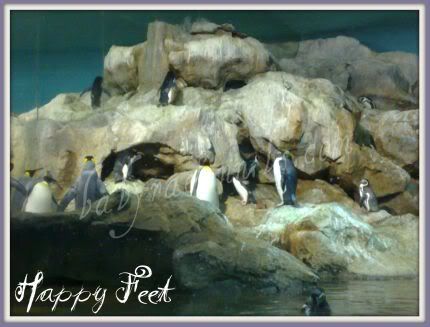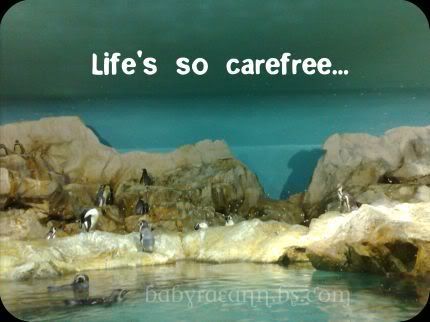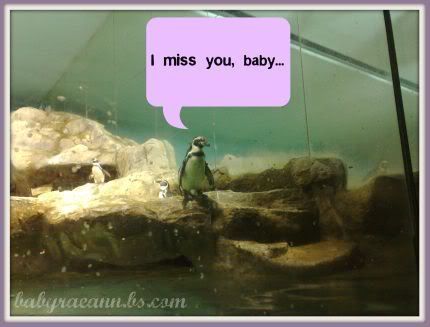 We spent longer time to see the penguins cos it's AIR-CONDITIONED!! But anyway, i love penguins. Loves the way they walk... SO CUTE! When Raeann just started walking, she walks like a penguin! LOL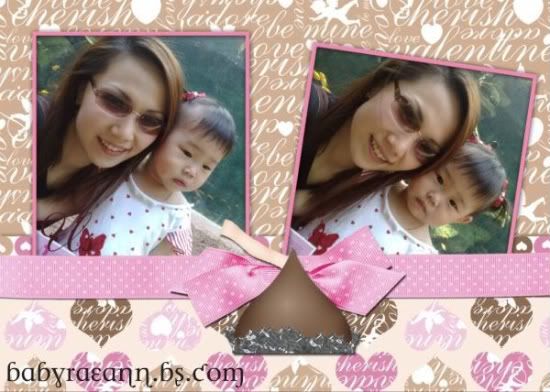 We need to take twice cos Raeann's not looking at the camera!! But the 2nd take my hair become so messy!! Haiz...
But it's ok! Cos i just went to trim my hair!!! Hohohohohahaha
I've been wanting to trim before CNY but my hairstylist is always not free. Everytime i go, her salon is always full. So i made an appointment earlier & YES, it's finally short!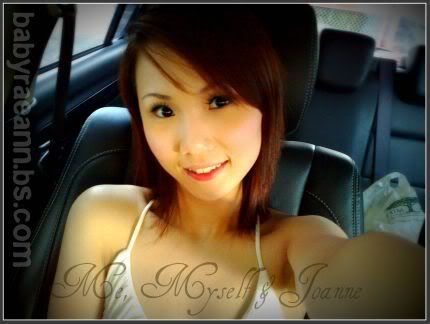 I LOVE MY NEW HAIRSTYLE! So 凉 now!!