Hey babes & ladies,
I've 2 pcs of Jill Stuart Mix Blush Compact on hand for sale!
Been using Jill Stuart Mix Blush Compact for many years & i heart it to the max! I'm totally in love with it's sophiscated packaging!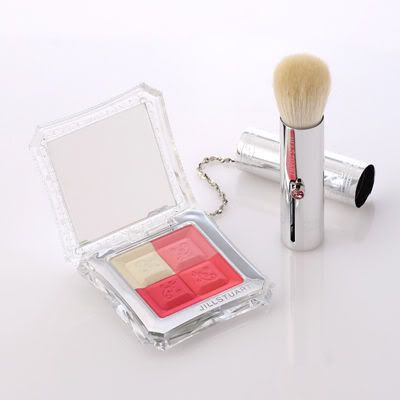 Those who own one of Jill Stuart's items will definately know what i'm talking about!!!
The 2 pcs i have with me now are the 2 latest HOT colors; 07 Lovely Tulip & 08 Romantic Poppy. Check out
http://jillstuart-beauty.com/#/Products/
for more details!
I'm selling @ $80.00 nett (due to appreciation of Japanese Yen).
Normal mail w/ bubble wrap : $80.00 + $1.50 } $81.50
Registered mail w/ bubble wrap : $80.00 + $4.00 } $84.00
Registered mail is adviseable as i
will not
be responsible for loss thru normal mail.
No bargain as i'm already selling it at cost. It's brand new c/w box & paper bag. One pc per color only.
Kinda email to
joanne@thongleecrane.com
if you're interested. First come first serve basis only!
Thanks! :)