Shit... Hell...
God... Save... Me...
Siao liao lah. I'm at it again. The spending month of the year! Die already lah. How to stop? Sigh
I want to get this Coach Amanda Capacity Wristlet! And i'm getting one for XS too.
But...
We're both very confuse about what color to choose!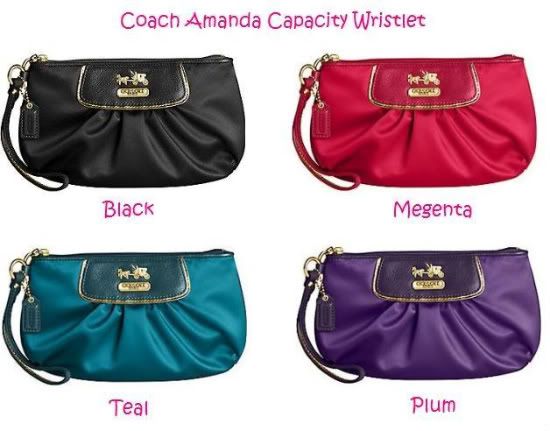 Our initial choice was Plum (me) & Teal (XS). But after sometime, we feel that the 2 colors actually look quite
shitty
dirty.
I like the black one but it's not available. Only the other 3 colors are available. :(
Megenta or Plum nicer?!
I promise after this, i will not buy anymore. =x