I've removed my imeem cos i don't know why the hell i always hear like 30s of each song only? Issit my com, blogger or imeem? I can't seem to find any solution to it... :(
Anyway, i'll post up MTV of nice songs every now & then, when i feel like it lor.

***********************************************************************


I've something to complain!


My house! I think the contractors/renovation sucks; to the core.


For years, we've been facing problems like water leakage, air-con leaking/not cold & etc.


My parents keep spending $ to repair, repair & repair. But seems like the $ was not well-spent & the results were only temporary.


Few days back, i discovered something horrible in my toilet!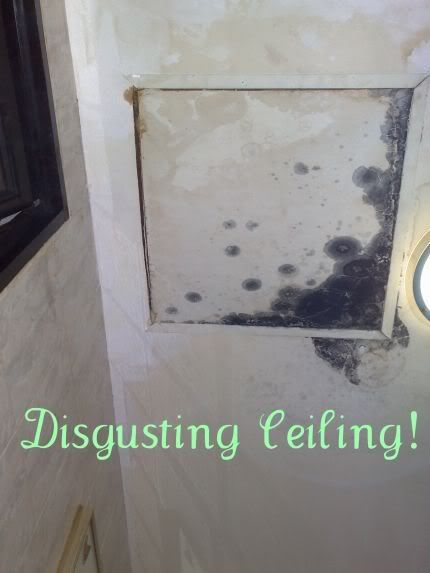 Look at those disgusting black patches that were caused by water leakage. The ceiling look 'swollen' & i'm so afraid it will fall anytime... & crush me to death cos it's just above the toilet bowl. :(


However, come to think of it, ZY should be the one with higher chance of crushing to death. Haha


Know why?!


Cos hor, he's so fucking lazy that he sits on the toilet bowl to BATHE!


Causing all the items in the whole toilet to be wet & rusty. Regardless of how many times i said him, he still continue to do that. Until now i've no choice but to turn blind eyes to avoid quarrels! Sigh


Haha. If the ceiling is to fall on him one day, i don't know whether to laugh or to cry man. LOL
NOTE : I need to STOP shopping for this month now!