I officially QUIT dieting w.e.f today!
Hahahahaha One day diet is enough...
Becos hor, everytime when i say i want to go on diet, even with the most minimum amount of food intake, i still put on weight! -_-" I think even breathing makes me fat! Haha
Thus, i'm gonna quit it today! NO MORE DIETING! Shall eat whatever i feel like eating!
Got sudden crave for TU-TU KUEY! Whooosh!
No car today, cannot go & buy. Sian.
I love my new blog skin. It looks much 'fresher' in white! And the scrolling pics *loves*
Ok, what's for dinner later?! Hmm.
I'm skipping lunch cos i had double dosage of breakfast today! Just eaten the 2nd round...
1st round - Garlic bread & 肉粽 @ home.
2nd round - 板面 @ IMM.
SI BEI FULL NOW!
See? I'm really
not
dieting.
Just now, i was organising my photobucket album & i saw Raeann's baby pics. Alot of memories man. How time flies...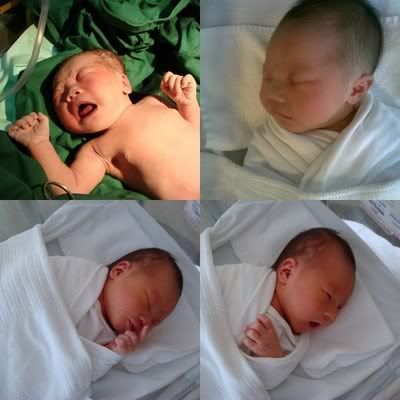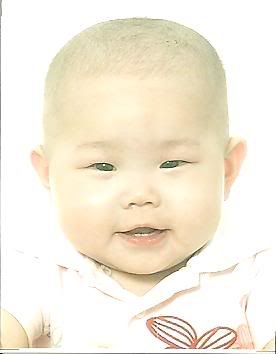 Her passport photo! Haha Chao Botak!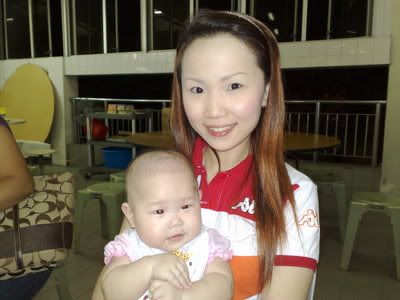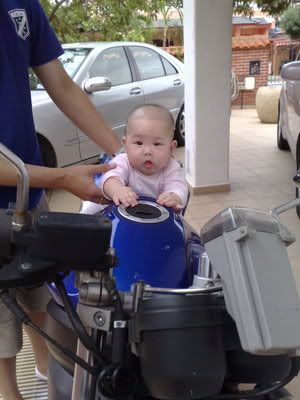 I've got a video of her when shaving her hair @ 4 months old. I'm uploading it to youtube now & i will post it later! Hehe