My lil' precious is turning 2 in 4 months time. :)
This year i will organise a party for her, at her school. Cos it's her birthday, not mine. No point inviting my friends, end up making them waste $ to buy presents for her.
Although is just a mini party between she & her friends, but i bet she'll be very happy.
Now, i'm planning what to do on her party. Give me some suggestions cos it's my first time organising such a party!
I'm searching for party favors for the kids now!
1) Treat boxes
Kids never fail to be smiling when they receives presents, even though its just cost us a few bucks. Gift packs are very common cos i used to receive them alot when i was young! I want to make it more unique. Hehe But of cos these empty treat boxes doesn't come cheap also.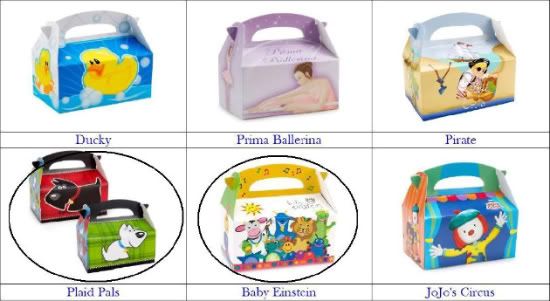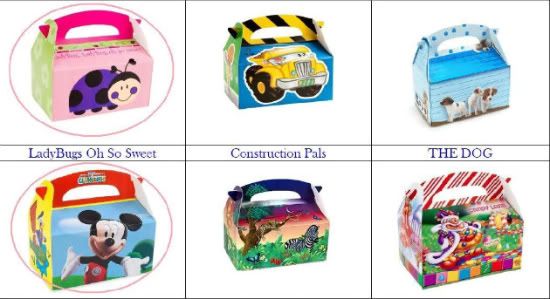 Those circle ones are those choices out of the rest. Which is nicer huh?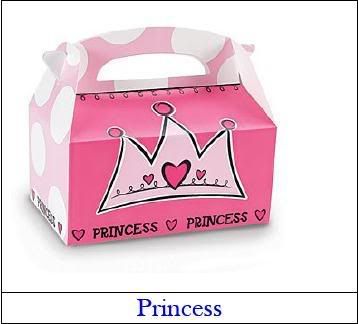 Or this?
This look more mature & i'm sure the boys won't like it!
I really don't know what's the popular characters among toddlers now cos Raeann doesn't watch cartoon at home de. So i ain't sure what she likes too. (I think it's FOOD! Haha)
2) Stuffs to put inside the treat boxes
As usual i think. Some sweets, some biscuits, some toys, what else? Any idea?
3) Food @ the party
I've to ask the in charges if i'm allow to bring food for the kids & what kind of food do they like. And of cos it must be healthy otherwises those parents will kill me if anything happen to their darlings.
But becos i'm such an unhealthy person, i don't know how to prepare healthy food. Die.
Maybe 12 sets of Mac happy meal will do? LOL Hotcakes!! eeee. Raeann doesn't like it.
How?
P/S: Actually, do i need to prepare food anot huh? Any parents do that?
4) Birthday cake
Yooohooo. The main subject. I decided to go for cupcakes cos i'm 100% sure the kids will make a big mess with cake. Cupcake for each individual one to bring home!! Idea?
Anyone got good recommendations for nice cupcakes? I don't want those super sweet, just nice will do.
I want to order about 15-18 pcs! And most importantly, i need them to deliver the night before to my house or early in the morning to her school!
P/S: The cakes look very nice here (
http://www.cupcakedivinity.blogspot.com/
), anyone ordered from her before?
Ok, that's all ba.
I imagine that Raeann will be very very happy with her trademark (
cannot-see-eyes
) smile. Haha
That day i caught her sleeping like that ...

.
.
.
.
.



What a weird position?!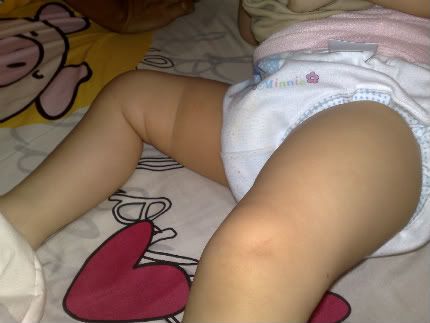 And i realised her trotter thighs slim down alittle... ^^