Fever... Cough... Strengthless...
Issit synthoms of H1N1?
Very weak & tired!
Most probably it's due to the 2 rounds of steamboat buffet i had last Friday.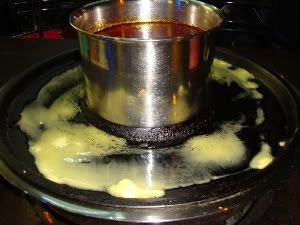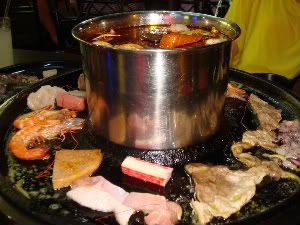 Look at the amount of OIL! 不肥是假的!


Aftermath, we went to Top One KTV. Supposed to meet XS's girlfriends at 11pm but guess what time they reach?


1.40am!
Super late queens. But they are all very fun people! :)


So, during the first 2-3 hours, me & XS sang till sore throat & voice break. That explains my sexy voice now.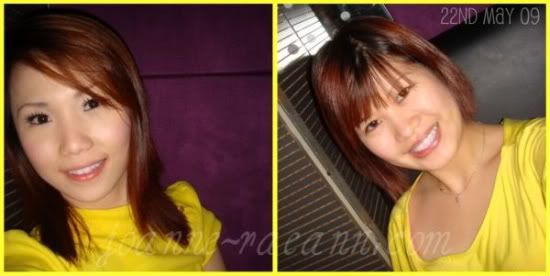 We coincidentally wear yellow top and jeans together! Haha Our new favourite color is yellow.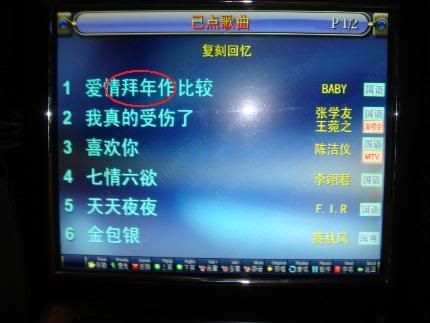 Wonder what song is this?! 爱情拜年作比较???
Left the KTV @ 4.30am but retired at about 7am!! OMG. Initially they still wants mahjong after the KTV but i really 'buay dong' liao...
Woke up at 12+pm the next day & prepare to go & pick up darling Raeann. Meanwhile she's still ok sitting in the car seat but i wonder how long can she tahan! LOL
Brought her to Sakae Sushi & Kiddy Palace then Home Sweet Home.
Later that night, Raeann suddenly got fever & she's extremely cranky.
I gave her medicine and she slept at 8+pm. ZY said she did not sleep well at CCK, no wonder she's so grumpy.
Poor girl. See next time they still dare to insist bringing her home anot lor.
We did alot of things on Sunday but i'm too weak to type it out already...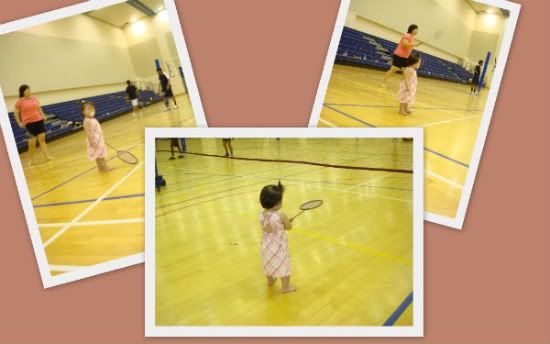 Brought Raeann to play badminton @ J.W Sports Complex for awhile cos KK & JJ were there. My motive was to let her sweat so she will recover from her fever faster.
But then later, I GOT FEVER! Haiz.
No mood, no appetite, no strength, no energy.
What's next?