A 3 storey high indoor adventure playground not only for the kids but adult as well.
I'm amazed at how adults enjoyed themselves as much as the kids too. Haha
IT'S GREAT FOR HIDE & SEEK!
Borrowed Safra card from my bro and enjoyed a discounted rate of $3.20 per pax. How worth?! Unlimited time somemore! They closed at 9pm!
Raeann played for free cos they thought she's below 18 months. LOL
It's F.O.C for kids below 18 months! SO mummies, what ya waiting for?
Thinking of organising Raeann's birthday there but... she got 20 friends meh?? Think 19 out of 20 will be my friends instead. Haha
It's really HIGH. Look so fun!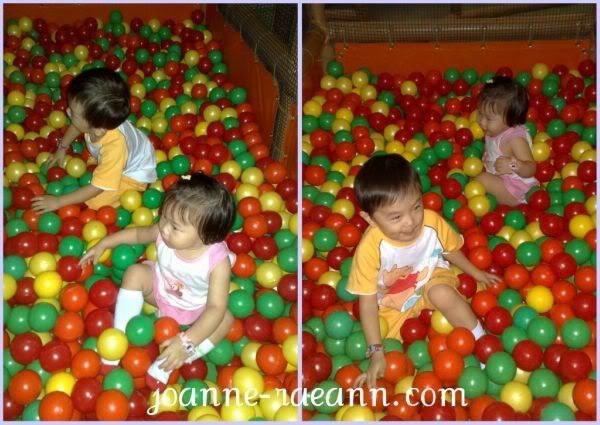 Raeann & Ethan really enjoyed.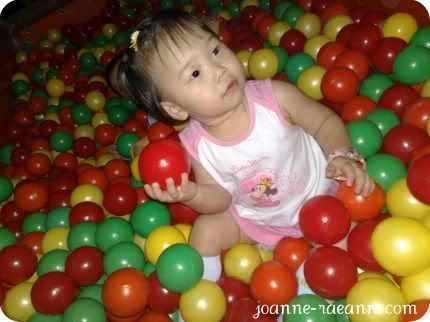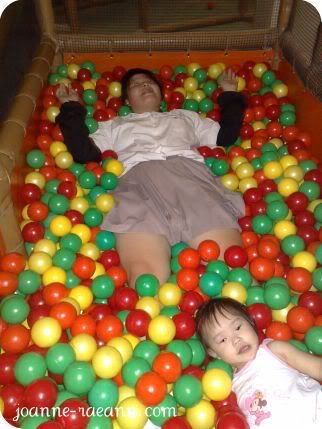 Bobo enjoyed very much as well...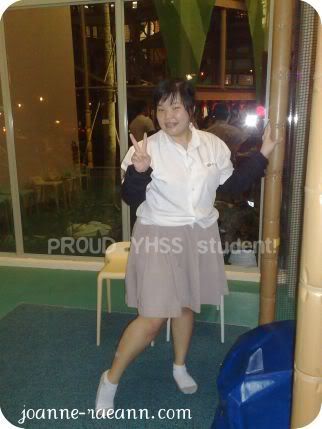 My sis loves her school uniform alot! I don't know why!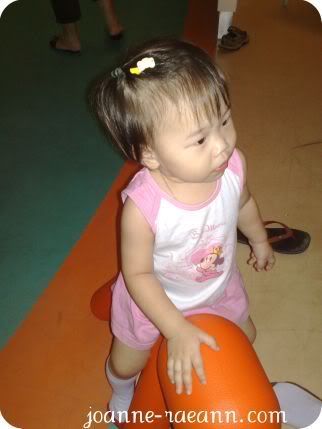 While we were about to leave...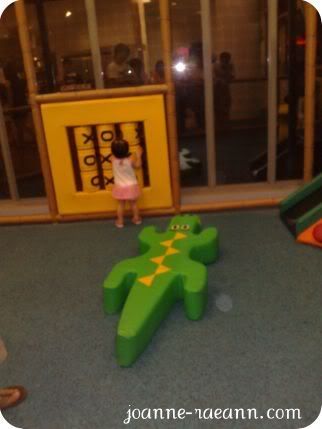 Raeann refused to leave lor! KIDS.
It's really an ideal place for the kids to have FUN. Cos of the stupid hot weather recently, it's nice to hide inside the air-conditioned area for few hours! REFRESHING man. If you want, you can take a nap inside. They will not bother you! Haha
I'm thinking of employing a maid but it means extra financial burden to me. Sounds kinda stupid also as i've bought car seat & i can jolly well handle Raeann very well by myself. Hmm... See how ba!
OH YAH! Raeann quitted her pacifier on her own already! I did not do anything to her pacifier but she just did not ask for it anymore. Unless she sees it, otherwise she will just forget about having pacifier at all.
So, i'm gonna keep away all her more-than-6 pacifiers by tonight! So good that i need not have to think of ways to bluff her anymore. LOL I think is cos that i keep telling her that she's a big girl already & it's very shameful to suck tu-tu still. So smart of her to understand what i'm talking man!
My MIL still asked me to quit her pacifier at only 3 years old when i intended to quit her at 2.
Anyway, i'm happy she quitted all her habits away! :)
I asked Raeann if she wants her lao-8 to come back, her reply was, 'MAI'. Whahahahhahahha