Aloha! How are u guys?
I'm on leave on Friday & time-off yesterday, to look after my little rascal.
Life has been much fulfilling these few days! :) Catching up with old friends is great! Miss those days when we mahjong, mahjong & mahjong! Hehe
Ok, i finally received my cheque from Nuffnang yesterday. After a long long wait since i cashed out my earnings in April. A pathetic amount of $49.49 cos deducted $1.00 for processing fee. But it's ok. It's an extra bonus for me! I hope advertisers will give me more ads! PLEASE.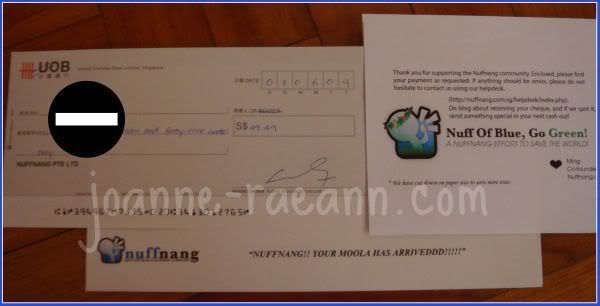 I accompanied mummy to shopping on Sunday @ Vivocity & we went to
Secret Society
Bosses for our sumptuous dinner! Food was as usual good & service is thumbs up! I'm craving for it again now! LYDIA!!!!!!!!!!! LUNCH!!!!!!!!!! Haha
Mummy bought me a chio rubber band from Chomel. I love it! Thanks Mum!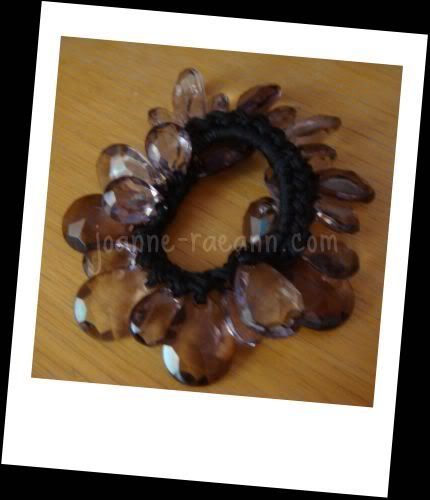 I was in town with Mummy & Bobo yesterday noon. We went for the yummy Lucky Plaza Yong Tau Foo. BEST! I've been craving for it since many weeks ago! Aftermath, we went to the 3 for $10 shop and we bought many many glasses!

My favourite among all is...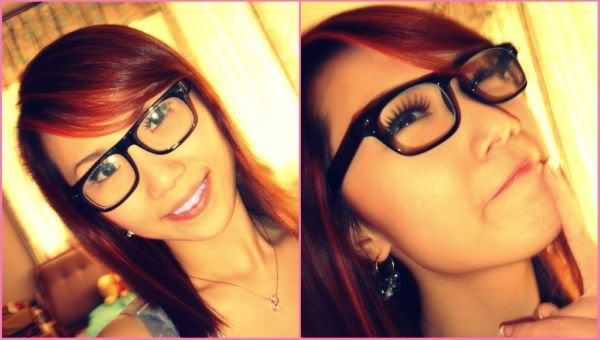 Hahahahahaha. Bobo said i looked like those pervert '麻辣教师'. -____-"

I think i look cute ma! No meh? LOL

But but...


She's cuter!

LOL!
Pardon her messy hair & dirty clothes. She bathe 5 times yesterday, 3 times within ONE HOUR. I changed her till i'm dead beat. She kept shaking while taking those pics & that's why it's so blurry.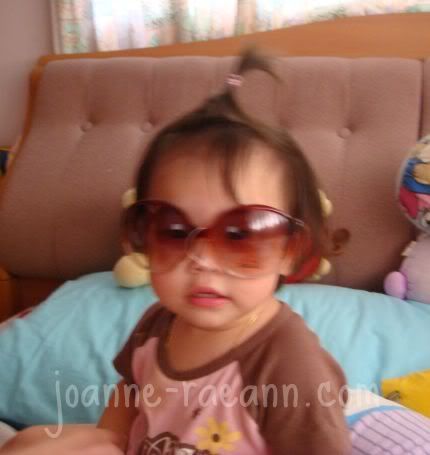 Retro baby! She has been so sweet these few days. Kept kissing & kissing me out of sudden! Really love her alot!

Oh. There's something i feel so proud about her i need to mention! Actually i don't feel anything surprising about this initially but everytime when i bring her out, everyone will crowd around her, give her freebies & commenting how smart she is!

She can use chopsticks! Very very well, like an adult! And she really can kiap food with it lor!

Actually she can take chopsticks in the right way since many many months ago. Think when she's about one!

Everyone kept asking me how did i teach her that. I'm not so smart or patient to teach or train her but just that she loves to imitate what we are doing. And she just learnt it herself!

She eat whatever we eat even though it's spicy! She can take chilli wan lor, better than my maid. Haha

Finally, she has done something to make me proud. Hehe


****************************************************************
Restaurant City
I mentioned that Meiyi always laze around cleaning other rubbish when the toilet is dirty right? I got proof now!
Last Thursday, i noticed that the toilet was dirty but she was don't know cleaning what shit.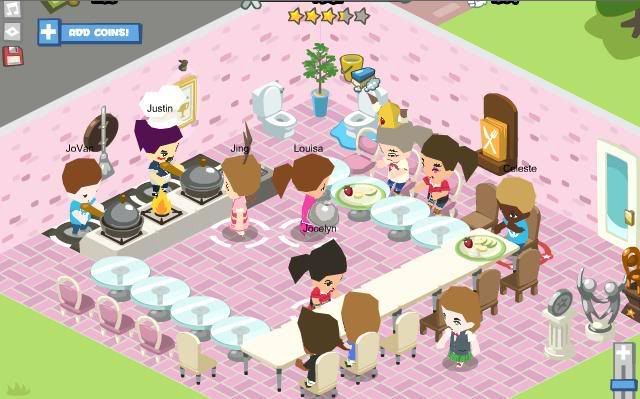 5 mins later, i went inside my restaurant again! And she's still don't know cleaning what shit!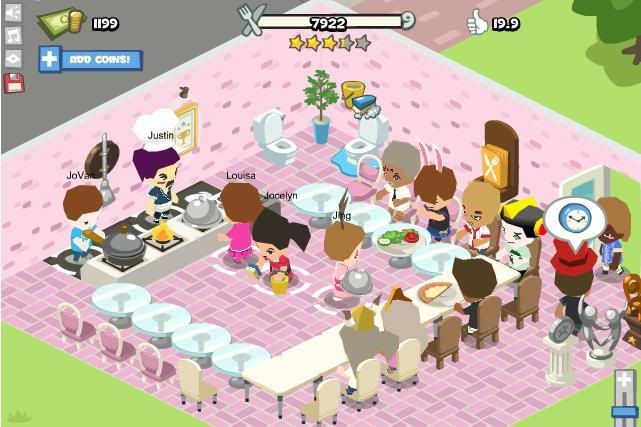 ARGH! The floor is so clean, don't know she kept scrubbing it for what. -________-"

I'm siao already, ignore me!

Anyway, i bought uniforms for my waitresses liao!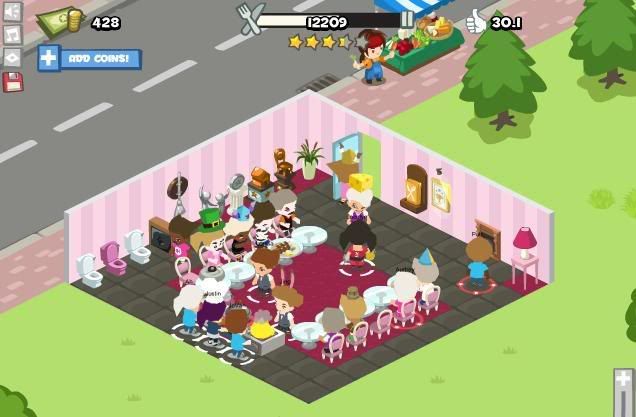 If you notice, my $ is always very little. Cos whenever i earn abit, i will spend & spend. Change this, change that. My restaurant setting don't know change how many times already lor.
I gtg now! Bye!