Just back from market... My legs are dam painful when going down the stairs, i think is muscle ache leh. =(
Anyway, i've something very good to intro all ladies out there...
*********



If you're using Loreal Eye & Lip make-up remover, maybe you can consider using Kitoko Kalani (should be spelt like this) too!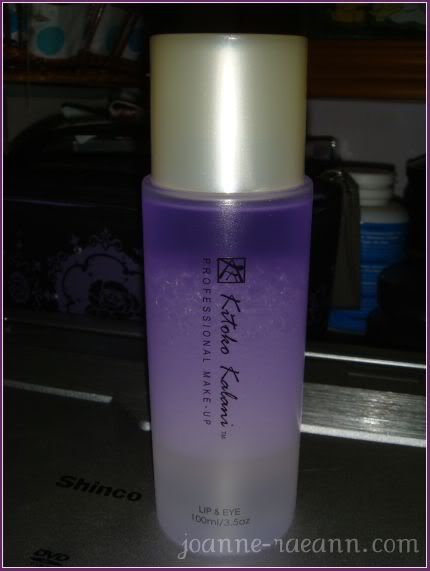 It cost $14.90 for 2 bottles now.

I love the pleasant & sweet sweet smell. So gentle yet so strong, it cleans everything off gently within seconds. It goes the same for their nail polish remover at $4.90 per bottle.
However, if you've sensitive eyes, you gotta be extra careful when cleaning. I've used it for days already & i didn't face any problem yet.
You can purchase it at any Spring Beauty shop. I bought mine at West Mall. =)
P/S: I'm not paid to do this ad hor.
I'm lucky to be given with natural good skin. For this, i've to thank my mum for passing me her good gene. I don't have to spend money on any skin care at all. I only use WATER to wash my face. It's cheap! Thank god i'm born pretty that i only need to do slight edition to my pics. ie, brightening, add frame & blog address. I don't know how to photoshop & i don't see the need to photoshop. Me and my friends are naturally pretty & we look as pretty as we are in real life.
人美,怎样都美!
I used the Eye & Lip make up remover cos i usually focus more on my eye make up. I need to clean off the eyeliner & eyelash glue throughly otherwise my lash will stick together lah!
It's good, really. Try it!
My parents are going Beijing tonight! *Bon Voyage & have a safe trip! Enjoy yourselves!*