My parents brought Raeann out so i can take this time to blog a little now.
As next week is a school holiday for Raeann, her birthday party was held on yesterday.
I ordered the cake from ecreative, as usual, cos it was the most convenient way i can find already. Those that i found online have to be ordered few months back which i had already miss the date! So, no choice lor. I was too late cos i cannot decide which cartoon character to choose. But ecreative never disappoint me at all! Thus, i think it's a good deal. Except that the cake box was too huge! It cannot enter my fridge at all. I've to take out everything & put it back the next day as i requested them to deliver one day earlier.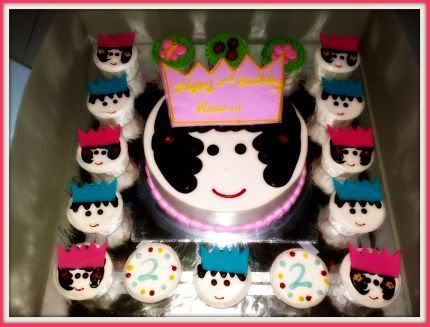 This is the cake i ordered. As true as pic! Not bad! Only $84.00! :)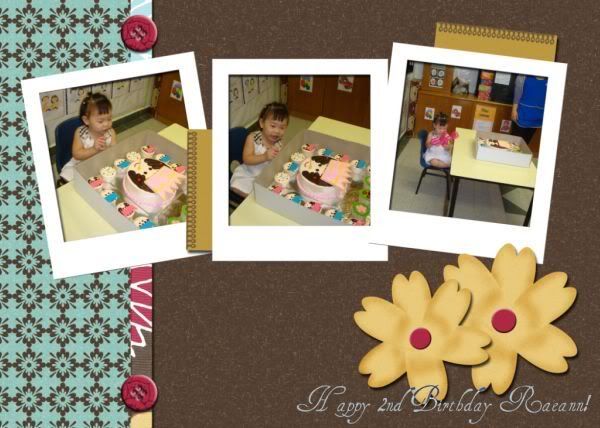 My boss is damn happy lah!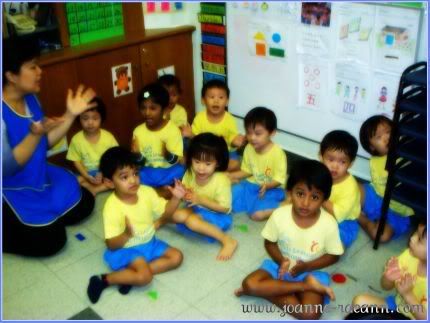 So are the kids...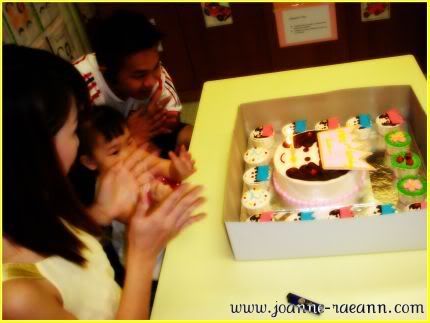 Oh, Raeann's dad attended it too. Cos it's Raeann's birthday, i just her to be happy.
But i'm not happy lor. Cos despite me doing so much for her, she still prefers her dad more. Cos her dad gave her whatever she wants while i'm the one always disciplining her. So, no matter how much things i gave up for her, she will choose the one who never scold her & give her everything she wants. XS told me kids are like that.
Her dad bought her all the toys under the world & my house is FULL of toys already, many un-opened lor. Even if open, it's left there un-touched. Raeann don't play with the toys at all cos there's no one to snatch with her. Kids are like that what. If nobody touch, they don't touch too. If someone take it, they will snatch!
My dad is already nagging over the toys cos the house is so messy & packed now. I told ZY million of times
not
to buy any more toys for her cos it's a waste of money. Might as well he save the $ into Raeann's bank account right? He don't listen, i don't know why. So, this time round, my mum is going to call & tell him. I hope he will understand my mum's language since he don't understand mine!
Well, a friend asked me yesterday... "Why not you give up your daughter's custody & lead your new life?"
Honestly speaking, at times when Raeann behave like siao; keep screaming when she comes back from CCK, i did think of giving her up. Cos when i insist
not
to let him bring her back, my mum & aunt will keep helping him & persuading me to let him bring back. I feel so disappointed that they don't understand why i don't allow. I've a good and valid reason for doing so & not becos i'm unreasonable & i want to stop them from seeing each other. NO. I'm not such a person. I will be even happier if there's someone to look after her for me. And i can have all my freedom & do the things that i want to do. There are so much things that i wanted to do but i've got no time for it. ie, property course.
I'm doing him a great favor by taking good care of his daughter lor. And so he can enjoy or as what he claimed, work during wee hours & sleep till afternoon. Of cos i'm not a fool to believe he's working lah. But i don't bother anyway, it's non of my business.
But the things i do, did anyone appreciate? NO. Even Raeann herself don't appreciate. I'm depressed.
I really wish to find a solution to it. Should i just give everything up? And lead a new life? Sigh
************************************************************************
Raeann went back to CCK yesterday cos she kept sticking to her dad. Her dad said want to bring her out 'gai-gai' mah. I know if i refuse to let her go & bring her back by force, she will cry her lungs out. I don't want to force her lah. If she's happy being with her dad, then let her be. I'm tired anyway. Nobody helps me. Nobody understand me. Nobody support me. I'm always alone to fight. It's so frustrating.
And since she go back to CCK, means i can go out & let my hair down! It was crazy yesterday!!! But damn fun! It helps to ease my frustration
temporary
.
I meet up with XS, Justin & Alvin for KTV @ Kbox Cineleisure at about 9pm. We sang till 12.30pm. I'm so happy that i finally get to sing that 2 songs!
海鸣威 - 你的承诺 (Fucking meaningful song, i've been repeating it for the whole of yesterday!)
方力申 & 邓丽欣 - 好心好报 (The first song playing on my blog earlier! I'm learning!!)
These 2 songs kept running in my mind... even now!
Aftermath, we continue the "young night" @ our usual hangout! Hehehe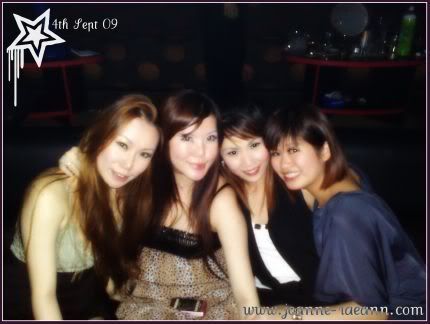 The pretty ladies... :)


My BFF!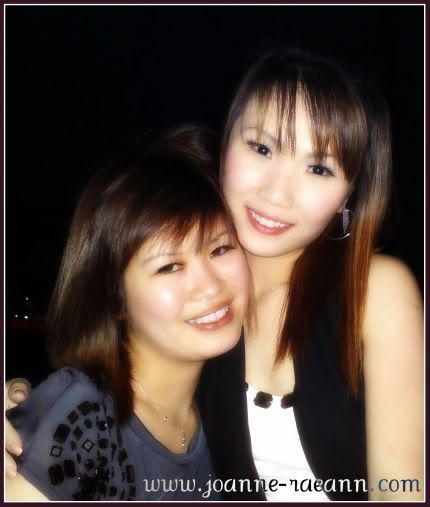 She's drunk already! Haha So am i...


Pretty Eunice & Jamie.


OMG! This guy is fucking cute! =x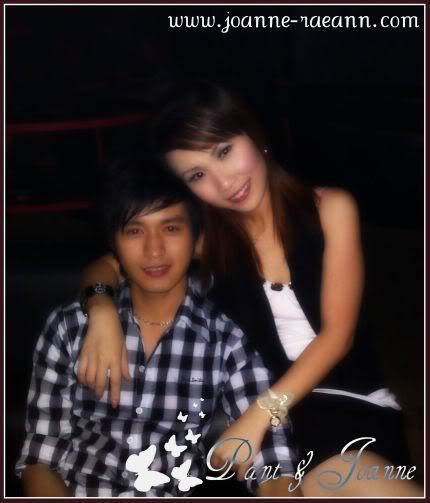 His name is Panty Pant. Haha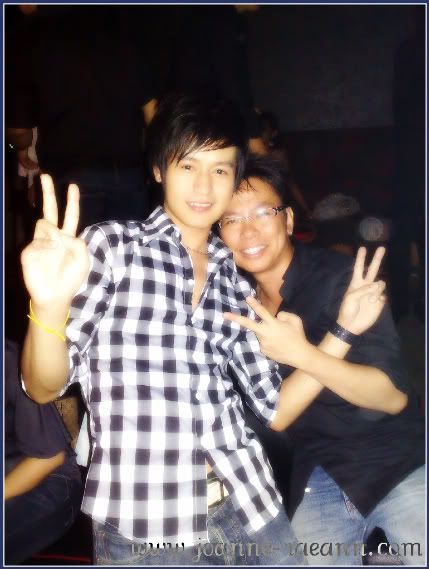 See? Even Justin cannot resist him, want to take pic with him! LOL


Ah gay. Wasted. We feel that he's very handsome lor. Even Justin says so. Ignore my cock face.


He's interested in Justin! Opps. =x


We took so much pictures yesterday! But now then i realise i didn't take with Eunice & Jamie alone. Opps! Nvm, there will still 'next time'. LOL! See you girls next month! I decided to go once a month only. I'll be very very poor if i go every week! I spent about $200 - $400 each visit. SIONG man.