For Sale
Bobo asked me to sell off her
Baby-G limited edition
for her in my blog. My mum bought it for her but her fatty hand is not suitable for it (Will make her wrist look fatter)!
But she still did not tell me the price yet?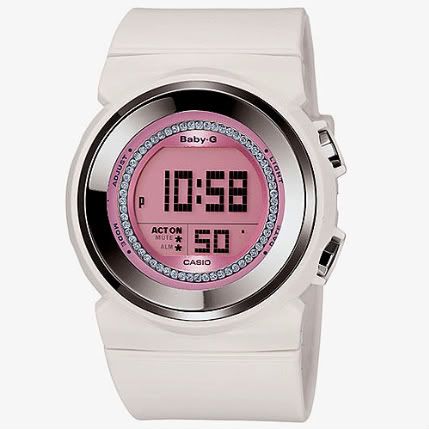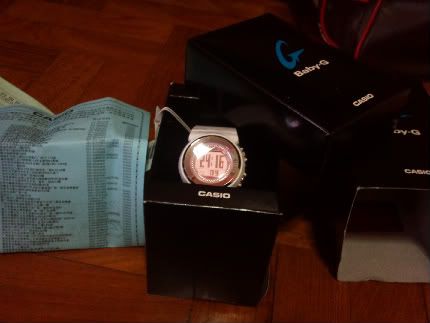 *Price : SGD $220.00
* Authentic
* Brand new with tag.
* Receipt will be given.
Interested buyer, please email me @ joanne842@yahoo.com.sg!

***********************************************************************************************
iPhone
I'm slowly getting used to this phone. Cos i can't sell it, so i tempt Molly to buy it. HAHAHAHA
She's so tempted now! I added in alot of nice ringtones & i told her i can bluetooth to her if she's using iPhone as well. LOL! Don't know why they only create bluetooth from iPhone - iPhone. So stupid man!
I got no money to buy N97 mini now. Wait till i get my bonus (not sure whether this year have anot?), i'll buy it! It's ok to have many many phones at home. LOL! Spare mah. Came to remember, i still got one brand new imitation Vertu lor, i forget where i place it! Issit at home? Or office? Hahahahaha
My friends gave me so many websites for iPhone accessories. They are so damn chio sia!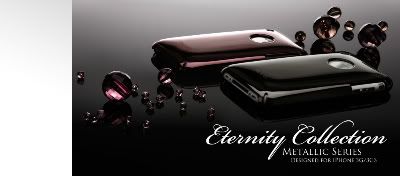 My favourite of all! Eternity Collection @ USD 29.90! I want to buy this!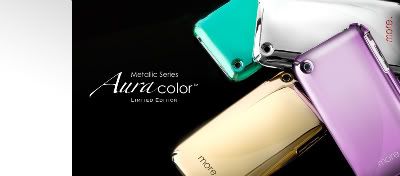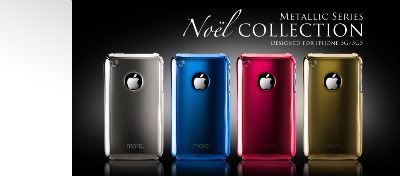 And of cos, not forgetting the mirror screen protector!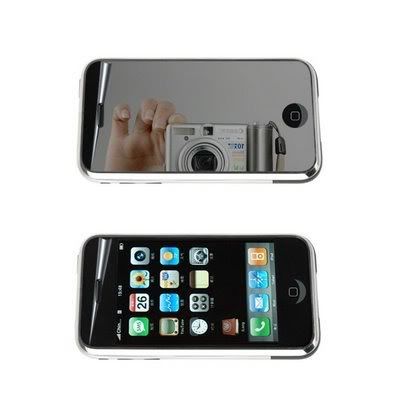 Molly told me that this can protect privacy cos others can't see what you're typing. LOL! It's good & @ only $6.00. Freaking cheap!
I'm also looking for chio ear piece in white color that comes with 'bling bling'. Anyone got any online shop to recommend?? CHEAP one will do. Don't suggest me to use bluetooth. I got alot of bluetooth but i don't know how to use. I don't like it as well. Cos it's troublesome, need to charge. Sian!