Stayed home over the weekends. I just fed Raeann dinner & bathe her. Now she's watching TV beside me and i'm here blogging!
Friday evening was damn adventurous. My dad finally replaced a new water heater tank for us. But as a result, my toilet ceiling was torn & my bro's room was flooded. :(
He's so funny! He wanted to save that little amount of money & end up, make it troublesome for us & maybe need spend even more money. Cos, i need to repair my ceiling...
The ceiling look so horrible. Raeann's so scare of the ceiling till she don't dare to bathe inside. She told me, "Mummy, i scare!". Hahaha
See!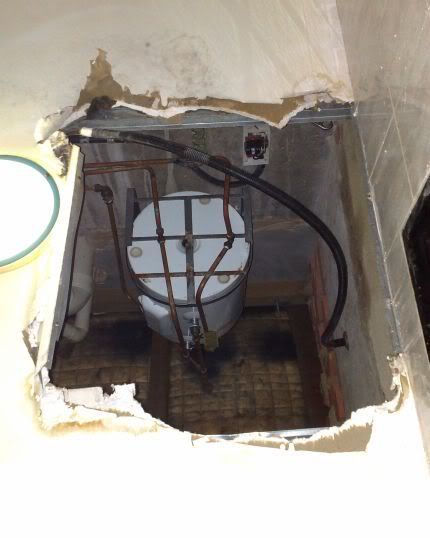 Very disgusting right???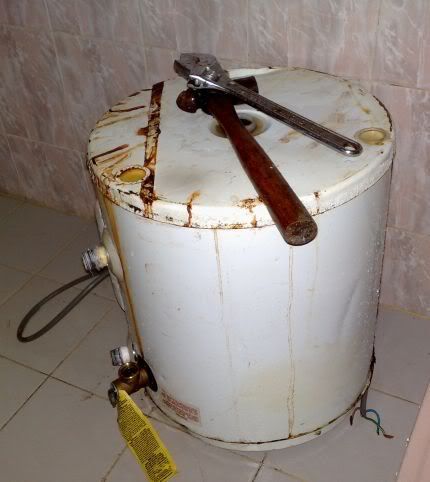 The water heater tank is so damn huge and heavy!!


I spent my entire Saturday rotting at home. So bored till i went to bed with Raeann at 9.30pm. Ridiculous! LOL!
And i think i put on 3kg within these few days. Cos i eat, laze & sleep only. Raeann is a big girl already, i needn't do as much as before now. The only thing that i need to do is, to spend time with her. :)
This morning, i woke up at 7am. Went to market with Raeann & my parents. The weather is so freaking HOT! I cannot stand it. So stuffy lor!
P/S: Raeann is taking money from my coin purse to 'dong' inside her piggy bank now! Her piggy bank is so heavy now lor!
Bobo did a makeover for Raeann this afternoon... She just sent the pic to me... It's so... I DON'T KNOW WHAT TO SAY! Raeann look like 腊笔小新 lor!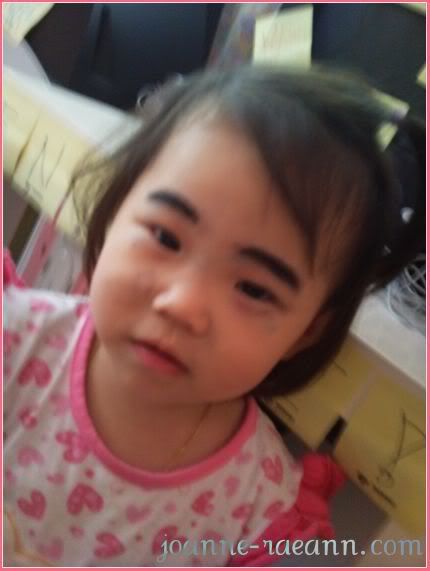 Hahahahaha

Ok, i go accompany Raeann now.

Bye! :)