Treated mummy for lunch @ Riverwalk as we need to bring 3 big bags of accounts to our auditor.
Yummy Jumbo seafood set lunch, worth it lor!
Executive grade of seafood at cheap price! Furthermore, there's 10% discount with Citibank card. :)
And the auditor firm's boss, which is mummy's friend, is very funny.
She asked her staff to take a picture of us cos she has not seen my mum for a long time. Ha!
SO FUNNY LOR! Suddenly, unprepared, she made us pose for her. LOL!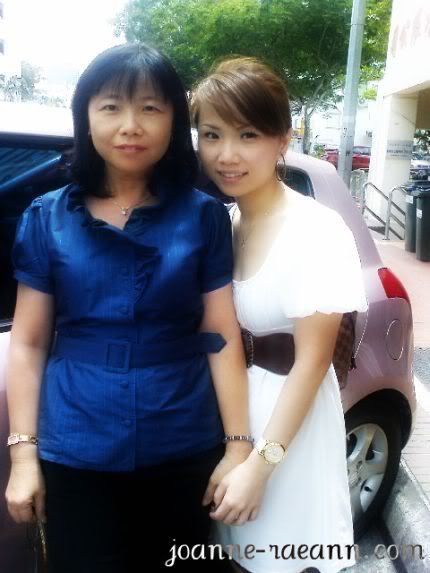 Just received the email from her & luckily it doesn't turn out very bad lah.
Mummy has slim down alot... :(
I looked very tired & 'nua' cos it's Monday; Monday Blue.
That pink car behind us is 4599 lor. Going to change her away liao, giving me so much problems lately. This spoil, that spoil. KNN!
CD player spoil & i cannot listen to my favourite songs! Si bei irritating!