In quite a happy mood today... ^^
Last evening, brought Raeann to
Pasta Inc.
@ 279 Jalan Besar to celebrate Roseleen's birthday. She did not bring her son along (I tot i can finally see him!) & Raeann had no companion. :( But luckily, she did not whine, crank or mis-behaved. I'm glad. :)
It's a small & cosy nice Italian restaurant. I think it would be perfect for a lovely date! I love their tomatoes, it's so sweet! Haha
Had really good time meeting up with old "gangs". Miss the good old days!
I'm gonna join them more often, i promised.
What a pity that no pic was taken cos nobody remember to bring camera along, and iPhone camera sucks big time.
We reached home about 10+pm & Raeann was extremely tired already. She fell asleep immediately after bathing & milk. Her mum is very tired as well!
At about 11+pm, Molly Ping! me!! Wooohooo! She said she's at Paris Mc'donald & there's wireless, so she's able to Ping! me without any charges. So nice!!
She exceeded her limit for buying LV already but i haven place my order yet. :(
But she said she will try to get the Sarah wallet for me in Italy & hide it inside her luggage. It's at 425 euro - 12% tax refund = 374 euro. That's appromixately SGD770? That's consider cheap lor, compare to Singapore!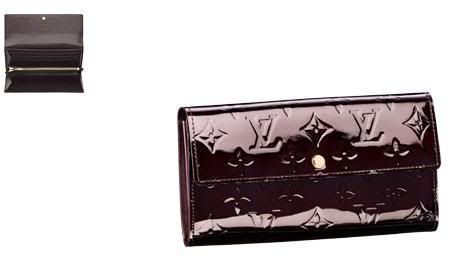 She also bought the Sarah wallet & we gonna have the same color/wallet! YEAH!!!
P/S : But what am i gonna do with my Koala huh? It's only 1 & half year old & still in very good condition lor. Sigh. TYPICAL WOMAN!
Did i mentioned that alot of people asked if we're twins when we go clubs?! LOL!
I miss my twin alot! She said she can't wait to come back to SG also. Hahaha
I don't know why the hell am i still coughing so badly!!! I wanted to eat Mc' but i want to get well fast. What should i do?
I'm showing mummy LV website now. And hor, i suddenly feel like buying so many bags leh. LOL! I'm tempting her to get one in local boutique. Hahaha And we can share our bags in future! YEAH!!