OMFG!

The GODIVA alcohol chocs are heavenly!!! Even Raeann also sot tio lor. She keep saying, "I want somemore"! Hahaha

But of cos, i didn't give her na. Cos i scare she gets heaty...

It's damn nice na but i cannot taste any alcohol leh... Maybe i eat too little na. The kick will comes if i finish the whole box at one shot! LOL!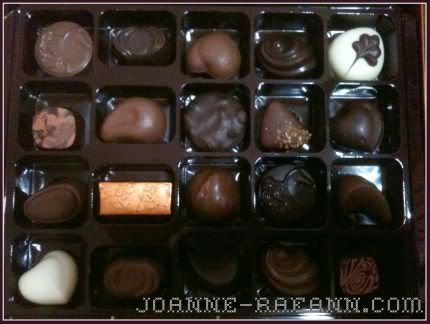 I 不舍得 finish it up so fast leh!! Bobo, please don't steal my chocs & waffles hor. I got count one hor... LOL!
The waffle is another good stuff. Wah lan eh! I love it na!!!
Oh yeah yeah. I'm using my new wallet lo!!!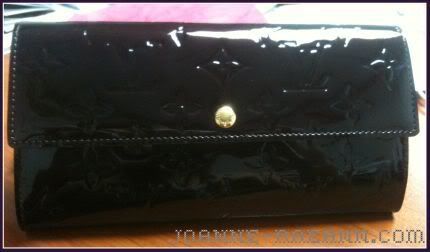 Bobo says, at my age, long wallet suits me more. I also feel so!! =P
I'm so in love with it! Hope this wallet is lucky & don't let my $$ always flow away.
HUAT AH!!!!!!!