Apparently, without Molly, my life is totally Q.U.I.E.T! Hp quiet, FB quiet, office phone quiet, everything's quiet...
I miss Molly lah!
But hor, this morning, one irritating man is back!!! To spice up my life alittle?
This man is so irritating till i blocked him away from my MSN & ignored his call & sms for months already. But he used an unknown number to sms me earlier, "Let's go lunch leh!".
I replied, "Who are you?".
He said, "The one you say irritates u".
Hahahahahahahaha
He's the one who tell me last time,
"我越得不到的东西/人,我越想得到!"
.
For this, i feel that human are all very 贩贱! Including me.
We tend to overlook those who loved & are really good to us to persue those who don't even bother to look at us for a 2nd time.
Anyway, he's coming to pick me later for lunch. I need to go and search for a birthday present, i think he can give me some comments. :)
Yesterday, i went to Mini Toons to get some clips for Raeann's crocs shoes. She loves the doggie!!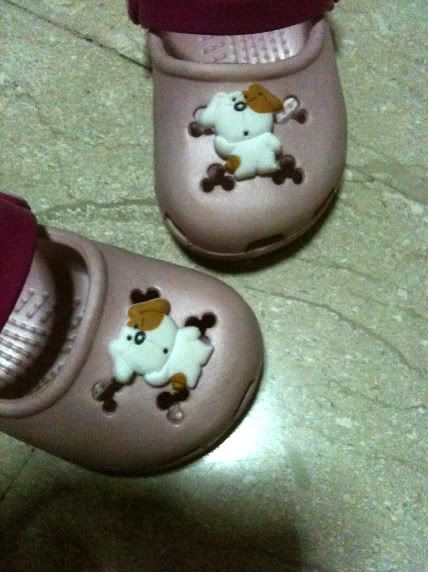 Then, i went to Pasam Malam to get some finger food after work. She asked for a cap! And so i buy lor. $4.00 only!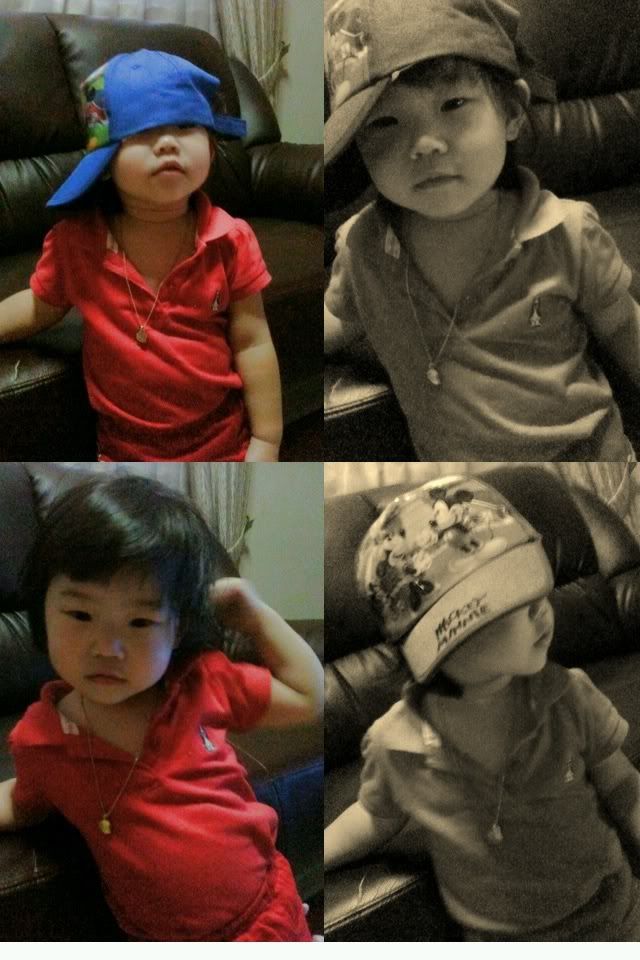 It's blue cos she wanted Mickey Mouse. Don't have pink one leh~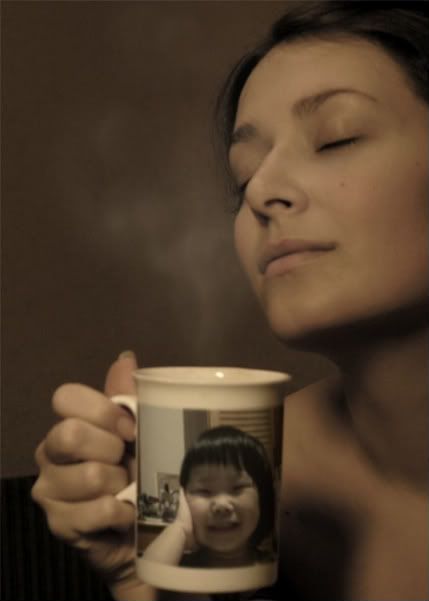 Hahaha can u see Raeann's face?!