Some overdue peektures from Patsy's cam...
It's party time!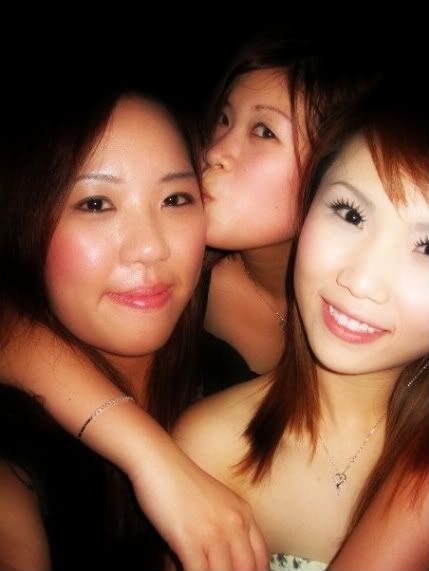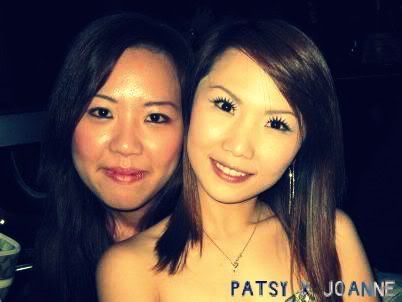 *Pardon the different sizes pics. Cos one super drunk charbor take the pics slanted & includes alot of 'unwanted' people in the background. Hence, i've to crop 'them' away.


Went out with Patsy mama these few times...
She brought us to a new place. Though i don't really like it cos of it's market environment, but i still enjoy their company. Afterall, no matter where you club, it's the companion that counts what! Agree?

OK NA KA is the quote for 3 of us now. LOL!
We look forward to club together again. But... now... WE'RE ALL SO POOR LIAO!
When you want to enjoy, it makes your pocket poor.
When you're always busy earning $, you've got no time to enjoy.
It's so contradicting!!!
What do i really want????

These few weeks, alot alot of people have been asking me...

"What did you eat? Why are you so fair???"


I seriously don't know how to answer lor...


I just reply, "It's natural!". Hahahahaha



It's true lor. I don't even need to apply sunblock or any whitening lotion!!