Just extracted out some overdue pics from my iPhone...
All the way from NYE, LOL!
Had a mini steamboat party at home on NYE, Molly's, Patsy's & Alizee's families were invited.
Alizee can't make it cos she's halal. Patsy didn't make it cos she waited for Molly until Jared's sleeping time. Haiz. This Molly really live up to her name! And she reached at about 9pm with Hamster & Ashlyn.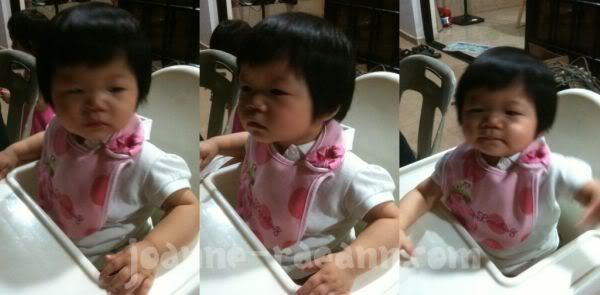 Ashlyn really resembles Hamster lor...
Ok na ka, now i shall skip to last Tuesday, steamboat @ 鲜得来 Bukit Timah.
Patsy has a new nick, given by Raeann... Taxi 姨姨!! Hahaha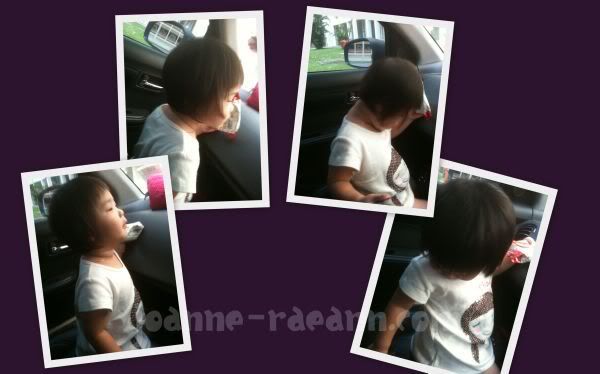 While waiting for Taxi (Patsy) at her house there... Oh yah, I brought Raeann to cut her hair in 'bob' style. Everyone said it looks better, only her father said it's ugly. -_-"
鲜得来 now have korea BBQ too! At the same price!!! So worth it!
But i didn't get to eat much lor. =( Cos Raeann refused to sit down and eat properly. And the shop is just along the roadside, i feel unsafe to let her walk by herself, that's why i gotta carry or follow her around! A wrong choice of place for the kiddos! (I saw Chanel & group there lor! Wonder why i always see his friends nowadays? OMG!)

Raeann asked me to take this pic for her. Hehe
Cutie Ashlyn is hungry. She keep asking for mum-mum... all the way! LOL!
I see Ashlyn like that, made me think of Raeann's younger time. She also kept asking for mum-mum all the way lor. Until i got no time to eat myself! How time flies... Now she's able to talk back liao lor... TMD!
I kinda miss Raeann's baby days now. I think i should change my mindset liao. I want to have another baby (girl) in future! =) But of cos, provided i marry a good and doting husband lah!