Wow! Today's 3rd March already, so that means i've been neglecting my blog for... a good 17 days!
Alot of things happened these 17 days but i'm really too lazy to blog...
I tried to dig out all the pictures taken but some are still in my camera which i haven upload to my com yet.
I can't really refresh my memory all at one shot & blog accordingly. But i'll just type whatever i can remember for now...
First day of CNY, which was also Valentine's day, i was very LONELY + MOODY. Luckily Patsy was there for me... We went for a dinner & movie (72 Tenants or something?) date then follow by a alcohol night at our usual hangouts. Thank you na ka! =)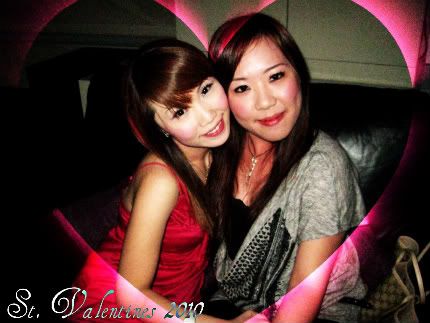 Before CNY, which i've forgotten the date, i received a surprise pre-Valentine's day gift from XXX, my dearest someone whom has disappoint me times & times (Don't guess! It's not ZY!). =(
But still, thanks alot. I love it! =)


I've finally bought a new TV set. LOL! Cos the previous one had been repaired till cannot be repair le, become black & white liao. Haha And thanks to Darren's recommendation, i bought this Akira 21" CTV @ only $175!!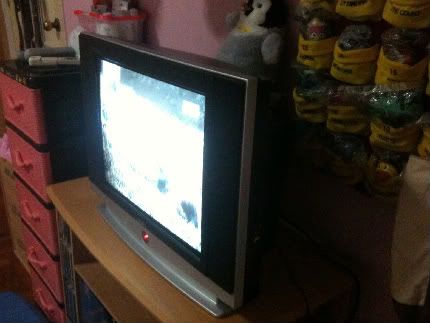 Raeann was so happy, she can watch Animal Planet all day long!
On 19th February night, we went to celebrate Patsy's birthday. But i had to leave early cos something happened at home. Felt so sorry about it but i've made up one night back to her already. And thanks Greferg for sending me home that night! =)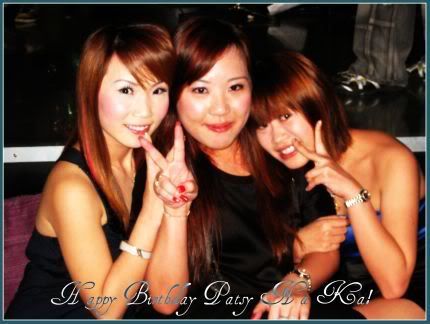 And hor, on the last day of LNY, Raeann was officially potty-trained. Although sometimes, she will still forget & pee on her shorts, but most of the time, she can take out her shorts & go toilet herself now. I just bought her the toilet cap (Don't know what issit term as?) yesterday!!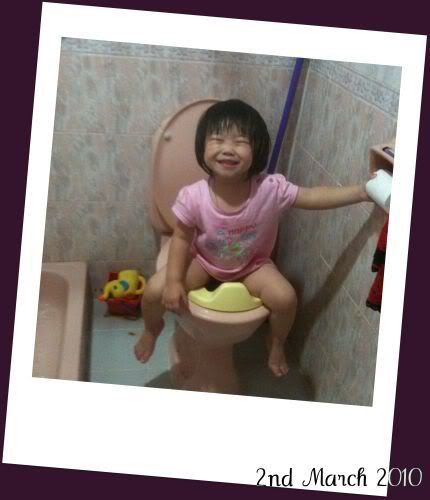 It's consider too late for her but i'm still very happy! She's also very happy lor!! Hee
Ok, that's all for now cos i've to go Senoko soon! My dad ki siao again... So for the meantime, i'll be out to run errands & will not be in the office often.
Take care people!