My chest has this acute pain frequently for these 2 days. OMG, what's happening to me??
In fact, i've not been smoking much during my working hours cos i'm so busy till i've got no time to smoke leh.
YES, my vouchers are here!! :(
And then, i've been regularly outta office recently. I can go Senoko everyday for a straight 5 days lor.
I hope the pain can go away lah. I don't want to see doc or go for full body checkup cos i'm afraid to face the reality. If i really got problem, i cannot afford the expensive medical bills...
Yesterday, we left the house earlier cos i brought Raeann for breakfast. Wanted to go for BK at Arena but was closed. Therefore, we went to Taman Jurong Mac drive-thru to pack to my aunt's house. She was so happy lah! My aunt said she finished up everything! Last night, she asked for it again... I asked her when she want to eat again? She said, TOMORROW lor! Haha
Then yesterday evening, i brought her to Crystal Jade for dinner and 顺便 buy some neccessarities. She said her shampoo is finishing up soon! It's true lah but why would a 2 & a half yrs old kid take note of sucha thing har? LOL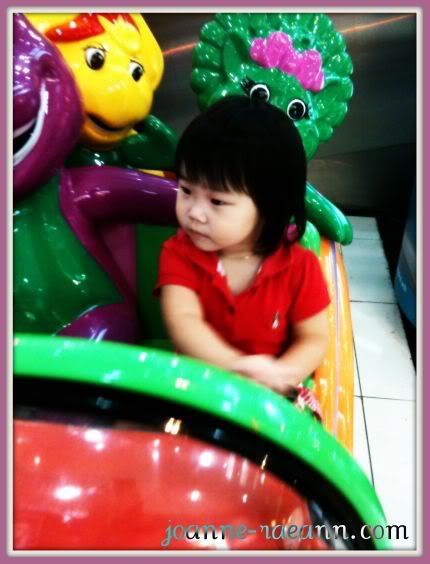 Forever my sweet lil' cheeky baby!