Hello. Hahaha
I wanted to blog lah, but very super duper lazy! =X
Updated all my stuffs on FB that's why don't feel like blogging...
Seriously hor, i hope time will stop now. Cos hor...
1) Too many joyous things are happening in my life now.
2) I'm a happy happy happy lady!
The only thing i hate is... I'M GETTING FATTER & FATTER! FML!
I shall bring Raeann for a jog tonight!!
Last Friday was my 'Hen's night' cos it
might
be the last time i'll be going clubbing. The reason why i was allowed to go out last Friday was cos i've balance Martell. 3/4 left lor cos the last time i went with Chanel, we only drank alittle. And last Friday, me & Molly managed to finish it up! I went home early though cos ZY offered to pick me up! LOL! So nice right!
After seperating for about one year, he learnt to dote me more! I'm happy lah! I know he'll be reading this one day cos he had been secretly reading my blog but he just refused to admit it. HAHAHA
I knew it all along. =P
He said he will buy a new solitaire ring for me on my birthday! I'M WAITING OKAY!
In return, i also asked JJ's cousin to help me buy a LV wallet from Europe for him! But of cos, it's not as expensive as that diamond ring he's getting for me! It's the thought that counts, isn't it? The wallet will be back in another 5 days, YAY! And it costs only $500+ whereas SG is selling for $700+.
We're like going back to our dating time now. I hope this will last lah!!
But we're not staying together yet, wait till we get our own flat ba. That maybe will be a few years later! But ok lah, i'm comfy with the current arrangement. Less meeting = less conflicts! Haha
Ok lah. I need to go and do my stock lists & invoices liao! Byebye!
3 pics taken last Friday to end this post!
Warning : Pics below are non-edited at all. I'm LAZY!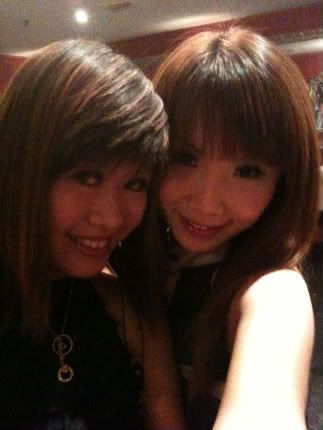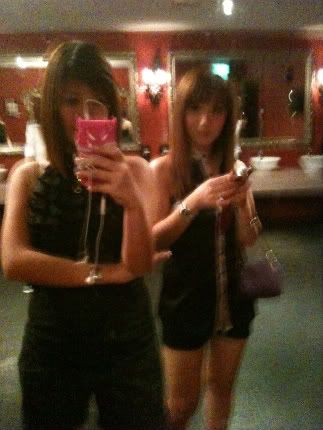 We really cannot take proper pics nowadays. And we love all those weird pics we took! LOL!