People using iPhone should know, the batt couldn't last more than 24 hours, even with minimum usage.


That day when i spent one night at Sentosa, my phone went totally flat on the same day and i feel so weird that i cannot surf net, fb & whatever. I thought that ZY will bring the charger so i didn't bring mine along. I feel really desperate without a working phone by my side.


I wonder if anyone experience the same thing as me before?


Fret not, fret not. I've found a solution to it and would like to intro all of you out there. :)


A Portable iPhone Charger!!!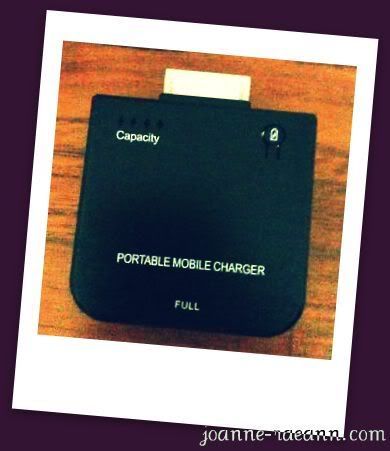 The size is so small that i can easily slip into any bags i bring.
Instruction : Charge the charger. Bring out. Use the charger to charge your phone when it goes low batt. How simple is that?
It comes in black & white color. I like the white one cos i'm using a white iPhone, haha.
Price at only $24.90!! Grab it fast! Stock is selling fast!!
Current instock : 1 black & 1 white ONLY!!
ALL SOLD OUT!!
Thank you for your interest.
Please contact 9682 5676 (Alfred) if you're interested. Alternatively, you can send me an email at joanne842@yahoo.com.sg for any enquirie(s) or order(s).