Linked to Yvonne's blog from my tagboard, her blog is playing 一生爱你一个 by Ekin Cheng. Bring back alot of memories...

When me and ZY were still dating... He always sing this song in KTV/pub! His 主打歌! Hahaha

It's becos of this song then i marry him ok! FML! My hair stands when i typed this. LOL!

Sorry Yvonne, for copying you cos i also used it as my blog song now.

I didn't go jogging yesterday! Cos Molly wanted to visit Ashlyn & ZY wanna bring us out for dinner. :)

After dinner, we went to pay for the deposit of that Destinee ring at Lee Hwa. Becos the one of my size is at the head office, i need to wait till next week before i can collect it.

Bought the one in D-E color & VVS VS cutting so it cost slightly more expensive than the first one i saw!

I'm still very hesistant to buy it. =.=

I think i'm super thick skin this year! I keep asking people for birthday presents. HAHAHA! Then people bo bianz must give! LOL!

The 1st person who kena is Bobo. She said she wanted to treat me a meal but i requested for a dress instead! I don't want to 'kah' her money lah, the dress is cheaper!!

The 2nd person is Mr Lin Zhirong, my 13 years friend from YHSS! He disappeared for many years (as in lesser contacts). But recently, he keep popping by my office to chat with me. FHL! He said when he feel thirsty then he will visit me cos i'll offer him drinks. Haha

During his first visit about 2 weeks ago, he said his mum bought him a kind of diet tea and he really did slim down that time. So i just 随口 say i also want leh... Then he asked his mum to help me buy! Yes, i know his mum too! Haha!

Yesterday, he popped by again. He told me his mum has already bought it, ask me to go his house and collect! I told him, "My birthday's coming, do you want to buy for me & 顺便 deliver it to me since you always come and disturb me?". Hahahah!

He said he won't buy so cheapskate thing for me. We're friends for so long liao & he wanna buy me a Chanel. He thought Chanel cost only $1K+. =.=

And he thought i just know him recently. FHL! He's famous for his thrifty-ness. If he buy, i'll be his slave for one week! LOL!

FML! Speaking of devil, the devil is here!! Hahahaha BRB!

Oh, he left already. He came specially to deliver my birthday present. Hahaha My parents made fun of him! So funny!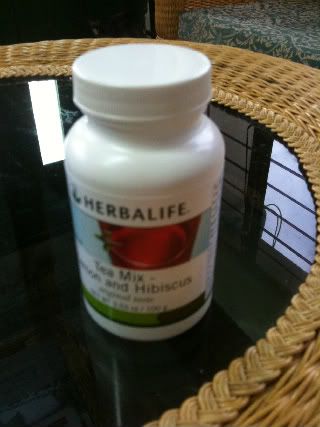 Thank you ah, i'll be very hard working to drink this tea everyday as not to waste his $60 and his mum's effort to go JB & buy. :)
He just made me a glass! It smell very nice & refreshing leh!!
He's a very nice guy lah, even ZY says so. He's one who
never fail
to wish me happy birthday every year. But too bad, he always lack of the luck on girls! I'll try to find nice girls around & intro them to him! Hehe
I'm glad i still have nice & true friends around.
Birthday this year gonna be a
very very good
one! I received so many presents! And i gonna celebrate it with my lil' family! For the past 2 years, ZY did not celebrate it with me lor. I hope i won't get disappointed
again
. :)
ZY said if he got money, he will bring me to casino (that's where i wanted to go!). If he got no money, he will bring me out for a nice meal with Raeann. Okay lah! I'm happy enough!!
Counting down to 5 more days! Woooohooo! I'll be on leave on 23rd & 24th June! Finally can relax!!


I'm so elated about everything... But i hate the number,
26
. =.=