Out of sudden, i fell in ♥ with Germany!!! I would LOVE to see the Germans thrash Spain like how they thrashed England and Argentina! Not that i hate Spain but cos someone said something & i felt so offended. =.=
IF Spain were to lose to Germany in the upcoming match, i'll have a good laugh at him. Haha
And becos Germany won on Saturday, we went to buy jerseys yesterday! I won $65!!! Hahaha
I so heart the Germany Away jersey!! $79 for youth size! I insisted taking size S & it fits me so well! HAHA I'm so 'slim' man!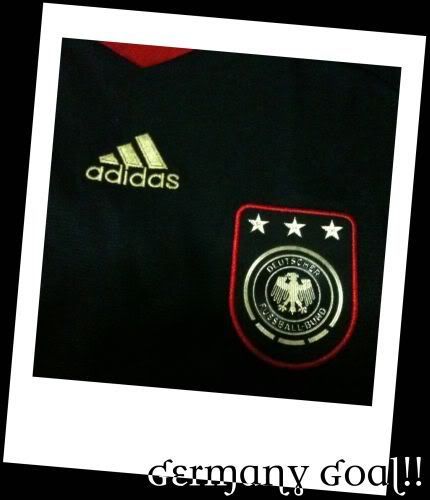 I wanted to get Away jersey for Raeann. But in baby size, there's only Home jersey. All the sizes were sold out and lucky for Raeann, the biggest size available can fit her. :) $69 for a set that comes with top, bottom & socks!!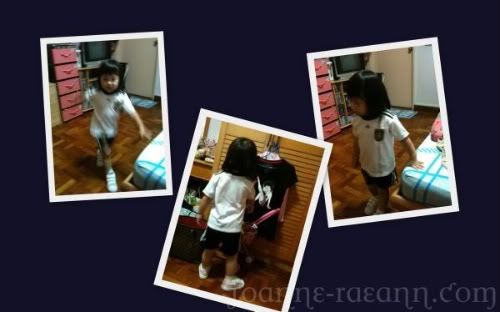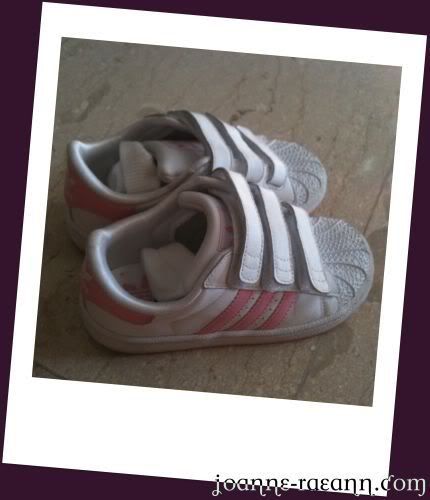 A new pair of adidas sneakers for her as well! And it cost only $30+? FML! I bought the NIKE one at $60? I forgot the price liao.
P/S : All the above are sponsored by Mr Ho. Thanks alot har!
She loves it so much, till she refused to take out! =.= And she wore it to dinner without washing... Aiyo! Then i also wore mine lor cos i wanna wear the same as her! LOL Copycat!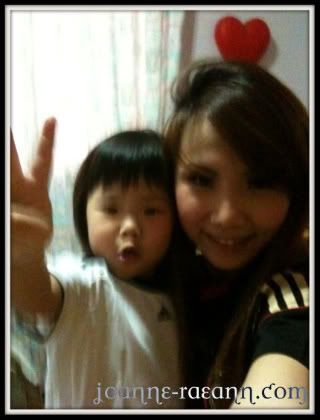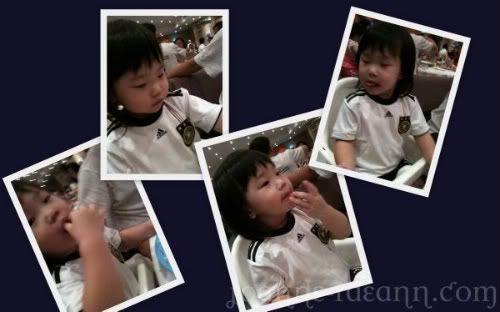 I really think she's a boy soul trapped in a girl's body. Hahaha
Shopping at North Point on Saturday noon!! Although the shopping centre is not big, but i had a great time shopping cos...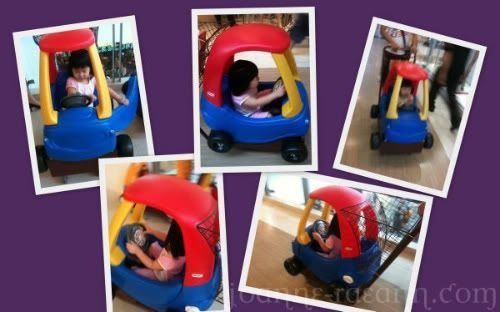 With the help of this!!!
Wah lau eh, at least for that (about) 1 hour, she's sitting inside and not running around!
Abrupt ending due to work! Paiseh ah!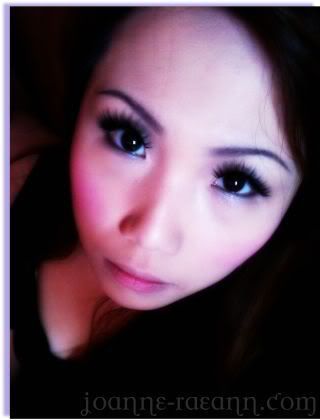 4 more days to F.I.R! So excited!!!