Yesterday, when i reached home, i saw a surprise parcel on the table addressed to me!!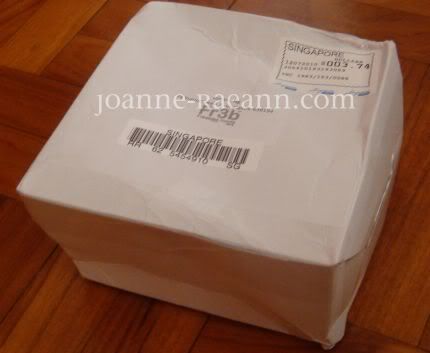 Very excited so i opened it up immediately...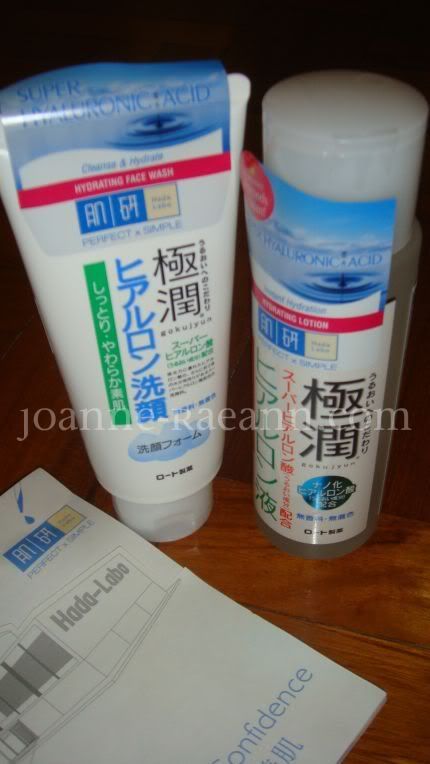 Hada Labo products (Retail size) from
Fr3b
! =)
Well, it's actually not so surprise lah! Cos i already knew about it liao...
On 5th July 2010, i received an email from Fr3b's staff, sending me the details & asking if i'm favorable towards this sponsorship anot.
Being a typical aunty, of cos i replied "YES" lah! Since it's free, why not? A typical aunty would want everything that is free in this world. Haha
She replied me, asked me to go and collect the samples, at a few destinated places which i think it's too far & inconvenient for me.
I emailed her, asking if she can mail it to me instead?? And she replied okay, she'll arrange.
And i really received it yesterday!

**********************************************
Those who read my blog often would probably know, i'm one who doesn't use any skincare products at all! Cos i've super sensitive skin. I tried alot but all causes breakout! *CRY*
And so, i just ignore my face, wash it only with water, that's all. I always think it's an advantage to me cos i can save on skincare.
But as age's catching up on me, i realised my skin doesn't glow (not radiant lah!) as much as before. =(

It's so DRY and i started to worry.
I went to Faceshop to buy moisturizer & i bought the mildest one. But i seldom use it cos it's so sticky!! =(

Sooner or later, i'll just chuck it aside and ignore my face once again.
Thank god Hada Labo came at a right time!
I tried on it last night! And was pretty amazed by their Hada Labo super hyaluronic acid hydrating lotion.
Oh my, i can't believe it kept my face so moisturise and yet NOT OILY nor STICKY at all!

This is No. 1 face lotion in Japan, one sold in every 4 seconds! Hada Labo BEST SELLER!
I used it together with the Hada Labo super hyaluronic acid hydrating face wash.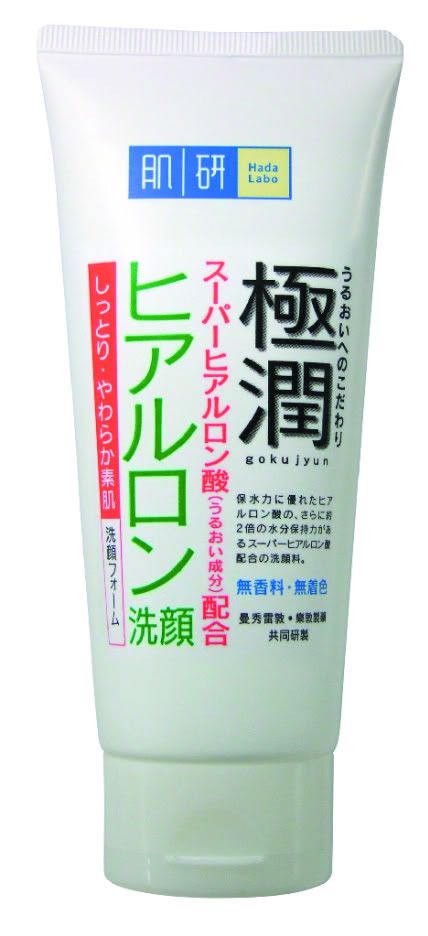 And my skin feels so clean & moistured whole night long!
I'm not kidding! It's so easy to use & one bottle can last for very long as i need only 1-2 drops of lotion for my whole face! How worth!
Hada Labo Super Hyaluronic Acid (SHA) Hydrating Range
SHA Hydrating Face Wash gently cleanses to remove oil and dirt. It also contains Super Hyaluronic Acid to help restore and preserve skin's natural moisture, leaving it silky smooth. Your skin will feel refreshed and hydrated.
SHA Hydrating Lotion provides instant hydration and helps preserve skin's optimum moisture balance. After cleansing, gently pat lotion on the face. Its hydrophilic nature helps lock in moisture as it penetrates into the deepest layer of your skin to nourish from within. See the difference with a moisturized, radiant and crystal-clear skin!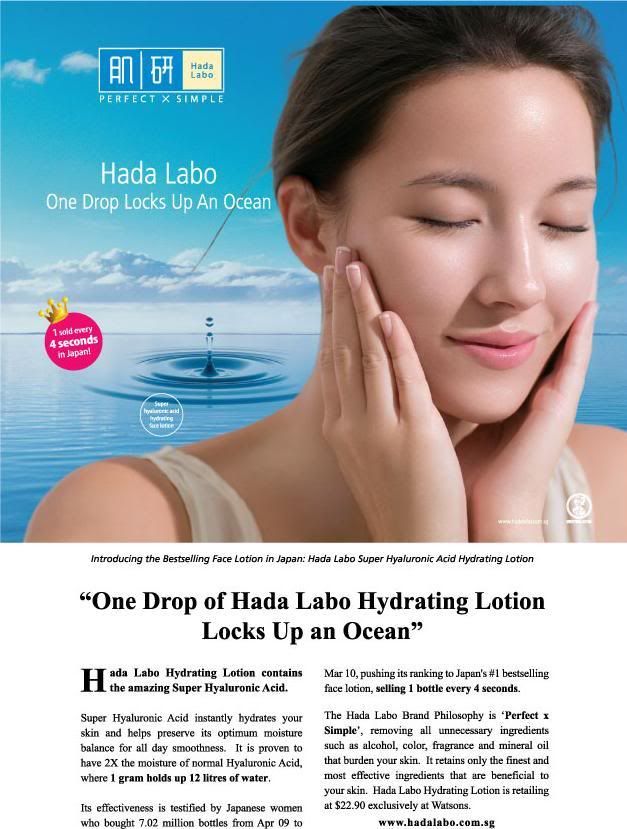 *Visit
hadalabo.com.sg
now to find out more about the "PERFECT x SIMPLE" skincare range!! Samples are also available on the website
Get your Hada Labo at any Watsons now!!!!!!!!!
Or