OMG! What the hell did i press on my camera??!! Now all my pictures become so narrow and long & closed up pics become so blur... Aiyo, how ah? I don't know how to configure it back leh! Jialat!!

My weekend was very fulfilling and i took tons of pictures. To make it less boring, i shall blog along with the pictures. =)


Saturday


All geared up for her first music class!
She's taking music lesson at My Muscial Chamber located at Bukit Timah Shopping Centre, 9.30am - 10.30am every Saturday.
I didn't take any pics while in the school cos i ain't sure if it's appropriate to do so anot. Cos every school has different teaching methods mah... Not very nice lah!


Glad that she's lovin' her music lesson! =) She better be cos it costs $45 per hour. So damn bloody exp!


When i was young, i always wanted to learn piano but no chance to... How good life kids are in this generation!! My mum always say Raeann 生在对的时间和地方 (borned at the right time & place), which is true lor. Although we're not very very rich kind of parents, but we really give her whatever we can liao... And she's always at our top priority!
But i think all parents are the same lah, isn't it? Want the best for our own kids! =)


Brought her to King Albert Park's Mc'donald for breakfast after her class & she finished one whole set of big breakfast by herself! She must be very hungry!
Went to Cold Storage to get ham (she loves ham!) before we head home. Had an afternoon nap then ZY came and fetch us to The Cathay.


Had our dinner there @ some indonesia restaurant but was nothing great. Not nice lor! =X

We've 2 free tickets for any movies at Cathay & wanted to bring Raeann for 'Despicable Me' but timing was buay gum; too late!



Look at her sad face! Nvm girl, we're going again this coming weekend!

We made it up to her by bringing her to Ben & Jerry's ice cream before we left. But she still look so grumpy! Haha
On the way back, ZY went to pack 豆花 & 油条 home. He seems to be very hungry, like few days didn't eat like that! I was already damn damn damn full. But i still managed to slurp down a bowl of 豆花... OMG! What a glutton! Kill me pls!
Slept at around 1am, ZY said he's hungry again & asked me to accompany him for Mc'delivery! =.= Of cos i did not! Went to bed without him...
Sunday
The seafood feast with Hamster & XS was changed to Sunday. Went to temple first before we made our way to Kallang Leisure Park. We were there for 3 consecutive weekends lor. =.=
Took some pictures at the temple. Pardon my messy hair, no time to blow lah! Haha
Look how un-cooperative this girl this! So 故意! Insisted i must follow her somemore... Haha!
P/S : I'm lovin' Hada Labo so muchie!! It's really good! =) All pictures are non-edited at all! Very natural right? Haha
Aftermath, we went to pick Ashlyn & XS...

Raeann's on good terms with Ashlyn leh!! I found out something... Raeann doesn't like 弟弟 but she's okay with 妹妹, 哥哥 & 姐姐. Weird hor!?
Kallang Seafood Restaurant!!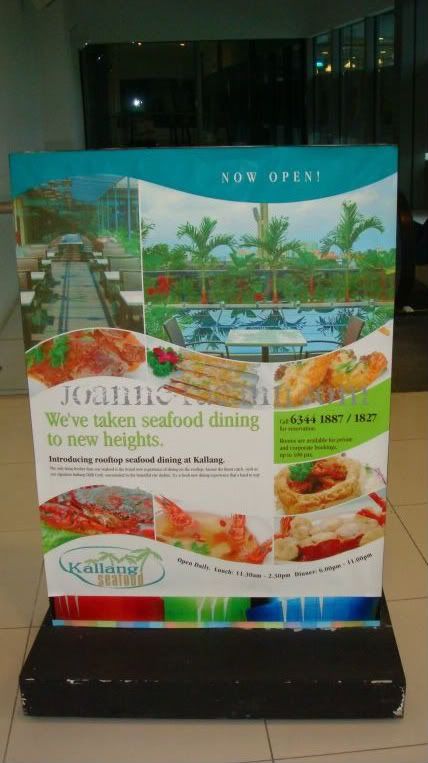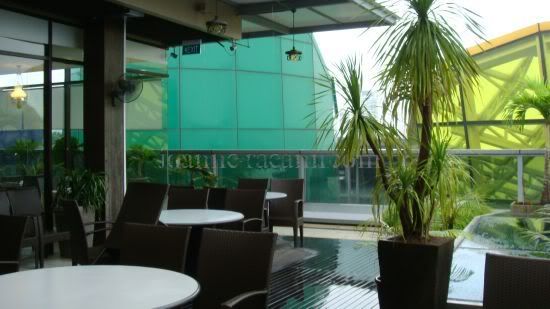 Really happy to see her back to normal again... And hope she'll cherish her lil' family! =)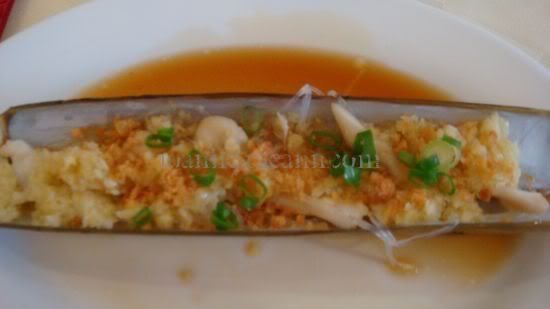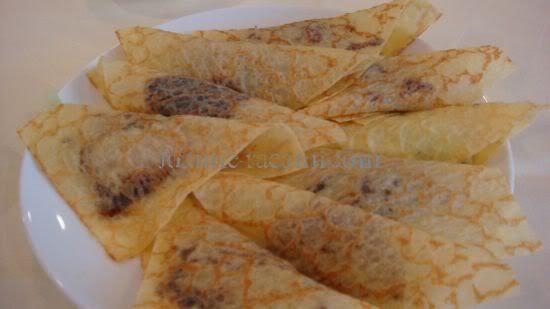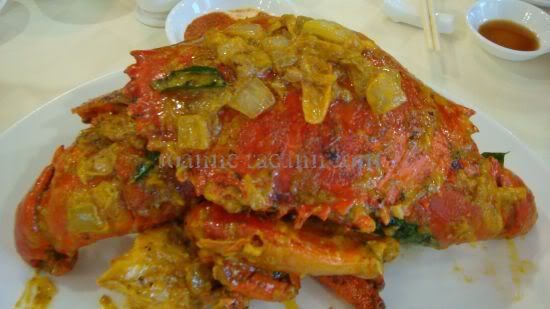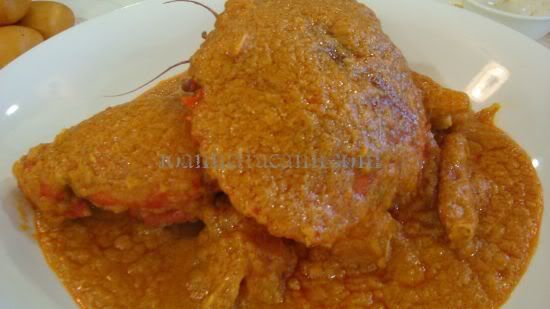 Tell me how to resist such yummy food lah???!!!
Love the pumpkin butter prawn so much!!!!!!!!!! Yum yum, can't wait to go there & eat again!!
Life's so great now that i'm counting my blessing each & everyday!!! ♥ ♥ ♥