My weekend is as per normal, except for a lil' busier!
Brought my ♥baby to her music lesson, then to my office for 7th month praying, then back home for a short nap. In the evening, hubby♥ came and picked us up to Wallace's birthday bbq. :)
Then back home, slept late but woke up damn early on Sunday morning cos hubby♥ wanted to go and pray. So as a good wife, i accompanied him to pray lor. And to reward me, he brought me to Bt. Ho Swee for the famous lor mee. 还是你最疼我, love you hubby♥! :)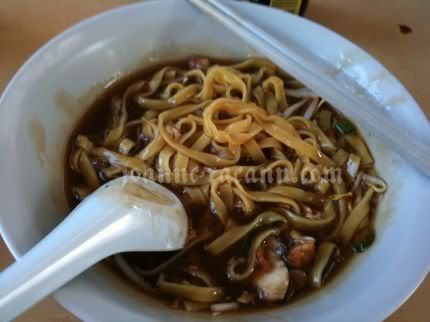 It's not really that fantastic actually.
Aftermath, we went to pack lunch for hubby♥'s family then we went back home and K.O. :)
Although nothing much happened, it's so well-spent with my hubby♥ & ♥baby. Just wanna let both of them know, i ♥ them alot alot! :) And oh yah, my girl! I'm going to meet bff for dinner tonight!! So lovely~
I hope you all love my blogging today. :)
P/S : Hubby speaks up for poor wife who is not good at expressing herself & suffering in silence is okay? So what about bro speaking up for poor sister who is not good at expressing herself & suffering in silence? Issit wrong? But why this poor bro got scolded as 娘娘腔? Personal insult on a person is sucha loser. Sigh