Fuck man! Time really passes by so fast without realising it. Another 10 days to Elva's & 17 days to Elmo's concert.
Bryan just told me he's attending the Elmo's too! Ha! See if i can catch him there anot!
Met birdnest for dinner last evening, he wanted to pass me the stuffs he bought for me from Taiwan. This appointment was postponed by me for many many times, about 1 month liao! Hahaha
Many of the food have also expired too! So sad, can't get to eat the pineapple cakes!!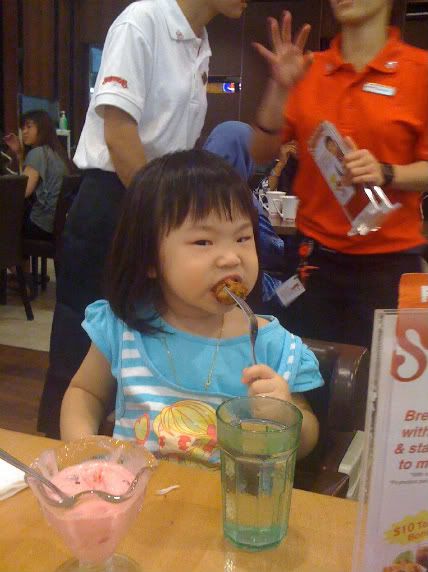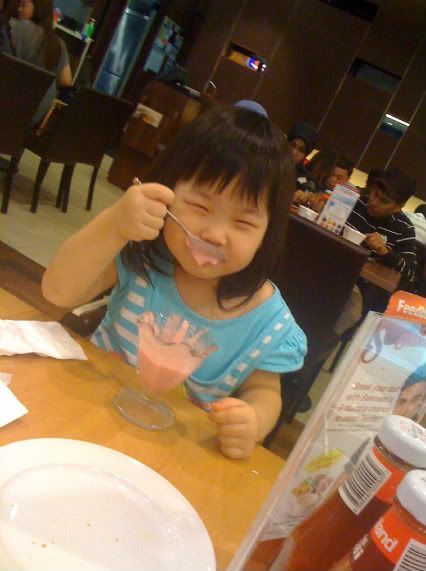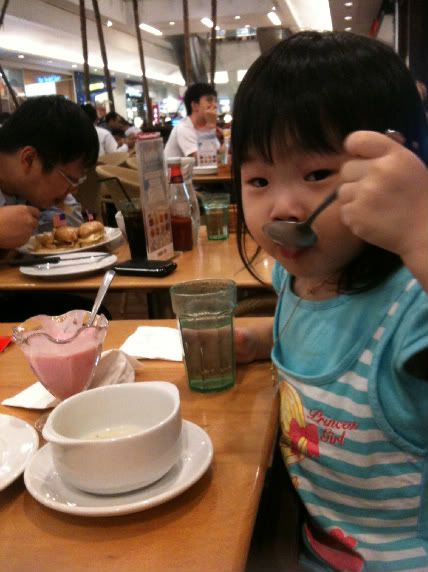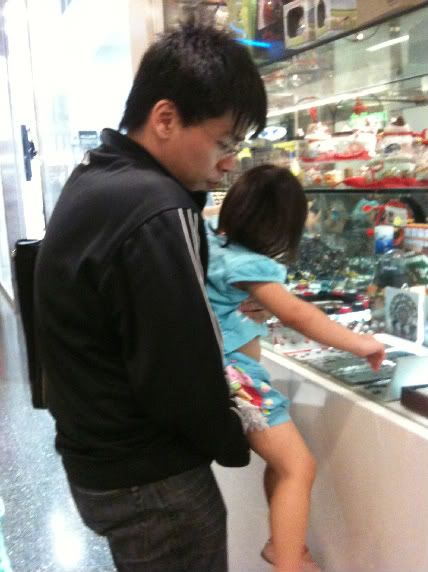 Hahaha! Birdnest; the part-time nanny! Weird leh, we're using the same phone but how come the photo quality so different??? The first 2 pics are taken by his phone and the last 2 by mine.
Birdnest's my secondary school classmate. How he got this name was cos last time his hair... really looked like birdnest lor! And i gave him this name & it's stucked till now. Funny thing is, everyone also calls him this! LOL! Nah, he's not angry lah! He loves it leh!!
You know ah, i'm good at giving people names. And the weird thing is, people loves the name i gave. HAHAHA
1 example - Hamster was what i gave to XS's hb. But that time, they still not together yet lah! Then this hamster ah, he's so funny, he introduced himself to XS's friends that his name is Hamster. LOL! And it's also stucked till now!!
The dresses that i ordered for XS & myself have not arrive yet leh. 3 days liao, will it be lost?? *worried*
Anyway, i'm meeting her for dinner on Thurs!! What's for dinner, my dear?
P/S : I've one question here.
Do bff have to meet up often & contact everyday??
Hmm... Cos hor, for me & XS, we don't lor! Hahaha
We seldom chat on the phone now becos since many months ago, i don't like to talk anymore (which i don't know why). And in fact, i really never talk to anyone leh, not even my husband! LOL!
They did call me lah! But i always hang up after a few words & tell them i'm busy! Something's wrong with me liao...
And we seldom meet-up too! Cos now ah, she's trying to spend more time on Ashlyn, i don't want to disturb her lor. I want her to spend more time with her family. :)
But then deep inside our heart, we know de lah! There's always a place for each other! Hahaha, i sounds so mushy sia!
And to all my friends around, nope, i didn't forget u all!! Just that i'm so so so so busy now, i couldn't find anytime to go out at all!! But don't worry, all the birthdays, weddings & baby showers invites, i'll sure be there IF nothing crop up!! :)
Aiyo, i still owe Missy Cheryl two dates! Sigh. *Calling up Ritz Carlton to do booking now!*
I'm not perfect. I offended alot of people (Don't know who! *shrugs*). But who cares??? I've so many friends around who still loves me so much. And i think that's enough!!
P/S : Yesterday hor, very funny leh. Got one angmo keep playing & talking with Raeann! Then he asked me, "How much is she?". I was like, "Huh?". Then he said he wanna buy her over from me cos she's so cute!! WTF!! Hahahahahahaha
So i told Raeann, "Uncle wanna buy u leh!".
Raeann said, "Huh... Cannot lah! Later my mummy cannot find me, she will cry!!"
LOL! Love you, my baby! :)