Date : 4th Sept 2010, Saturday
Oh, FUCK x 10, my voice's so sexy now, like 人妖 (ladyboy)!!! =(
Despite not feeling well, i enjoyed myself to the max at the concert last night cos
Elva simply rocks
!! She sing & dance damn well can!!
I'm very impressed & amazed at how happening it was! The $160 x 2 is totally worth the money! =D
*Next up, Sammi Cheng's concert! Haha
This time round, ZY was the one taking videos all the way, while i take some pictures
when i feel like it
. We took about 100++ pictures plus videos. Uploaded the pictures on FB already but haven upload the videos yet, lazy leh! Not going to post much pictures here either cos lazy to resize them. If ya interested, go & view them at my FB okay? (Album is only open to friends. You may add me, but please send me a private msg stating 'reader' as subject, thanks!)
P/S : I'll just post whatever i've resized cos i need to go K.O soon. Very sick!!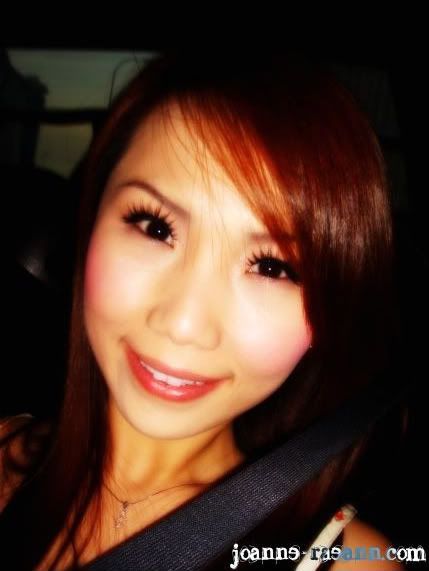 On the way there... Do i look sick here? No? In this pic, i didn't eat or drink anything for 24 hours already!! (Good, can slim down!)




I bought this, guess what is it?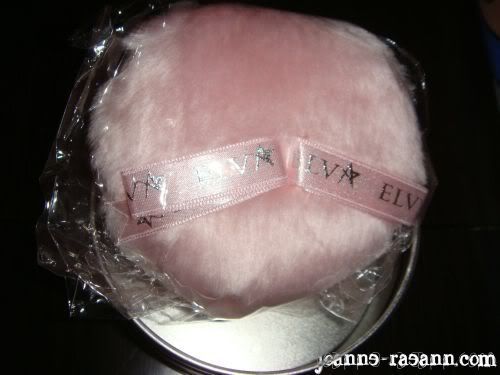 Glitter body powder!! Initially they were selling at $12, but i bought it at the very last minute for $10 cos i was hesistating to buy or not. Now i know liao... Cannot buy too early! My hesistance helped me to save $2! Haha




Taken before the concert starts...




I really really

♥

this!! They changed from LOVE to ELVA! Mad chio! Got fireworks somemore!!

In fact, throughout the concert, there were alot of fireworks... Damn nice! ♥♥♥

Edited : 9:36pm

P/S : Taken by me using iPhone 3GS



Edited : 6th Sept 2010, 12:49pm

P/S : Taken by me using Sony T20 camera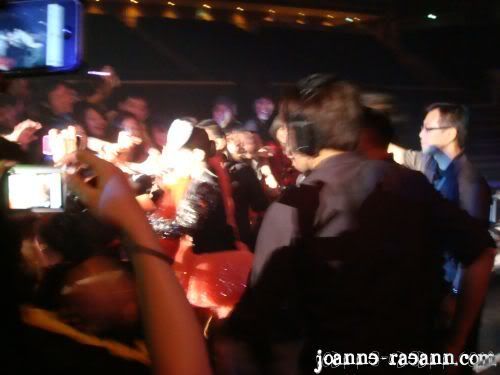 Elva came down!!! And i touched her hand!! So smooth... Haha (ZY got video down this part, very close up!)




I camwhored during their interval. And i asked ZY to take with me too. But he refused & said, "Your name is Joanne, not Elva leh!". I told him, "Then i change name lor, next time you can call me Elva." Hahaha

P/S : ZY said in future if we've another daughter, he wanna name her Elva! =.=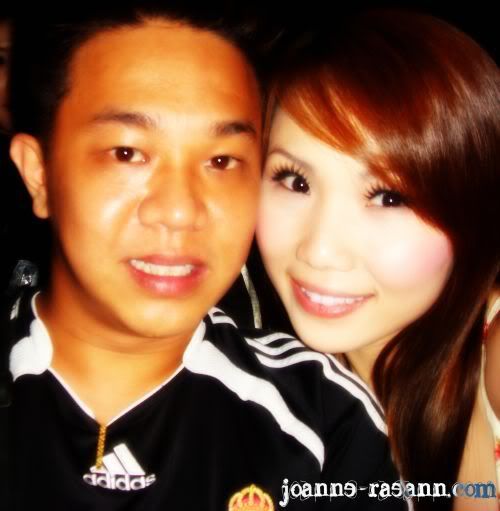 So unwilling... Urrrghhhh!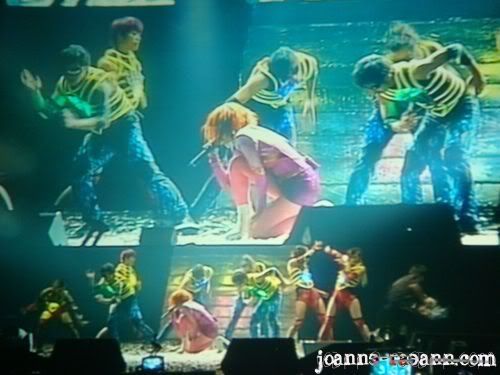 Elva really made us WOW! =)

Edited : 6th Sept 2010, 3:30pm

P/S : Taken by ZY using my iPhone 3GS



After the concert, on the way out... We saw 2 local actresses!! ZY was the one who told me de! So i went up & approached them to take pic with me!! Hahaha SUPER AUNTY RIGHT?? Not only me hor, many people also do so hor!




Apple Hong!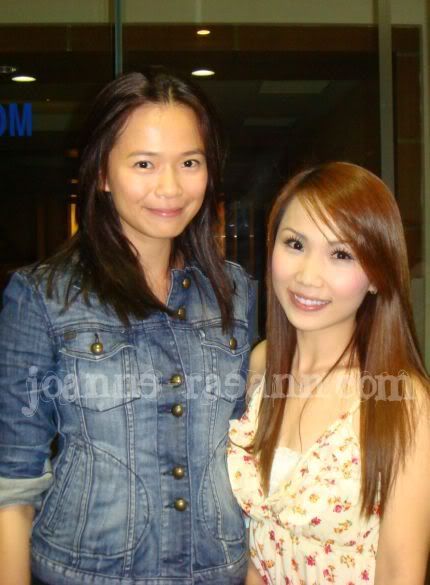 Felicia Chin! FML. We're same age but she's so much taller!! I wonder what she eats?! LOL
Alright people. Time for me to rest now! =D
P/S : Oh ya, i met Victoria at the entrance to pass her all her letters. So nice to see her again after so long! Babe, lunch or dinner soon ya! :)
P/P/S : This morning, i'm so fucking angry with ZY!! FHL! But okay liao, i've forgiven him already. Hahaha