Mummy was away for just one day, but i miss her so much. I want to rant to her!!!
My mum and Bo are the one that i'll automatically rant to when i feel frustrated, 'buay song' or etc. Other than that, i won't 'bo dai bo ji' complain to the whole world (not even ZY) unless they ask me. I'm not that 'BO LIAO' to repeat the story over and over again to all my friends. And that's why non of my friends speak up for me here cos hor, i never ask them to mah. Is there a need? LOL! I think only people who are 心虚 needs to do so. Enough said! =)
OMG, i'm turning my blog into a food blog very soon. Cos i'm having good food almost everyday! Even though me & ZY are not staying together yet, but we've been meeting everyday (this week) for dinner.
Our dinner last night!!!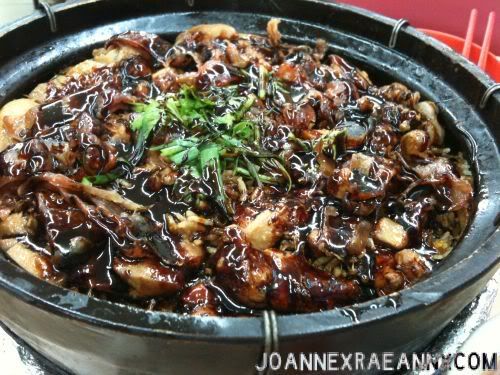 Claypot rice. ZY finally found it again! LOL! We used to frequent their JE outlet but they've moved! This one is at Bukit Batok but not as yummy as the 'old' JE one lor. The taste is a little different. (ZY said de!)

Also ordered some dishes from 'zi char' stall.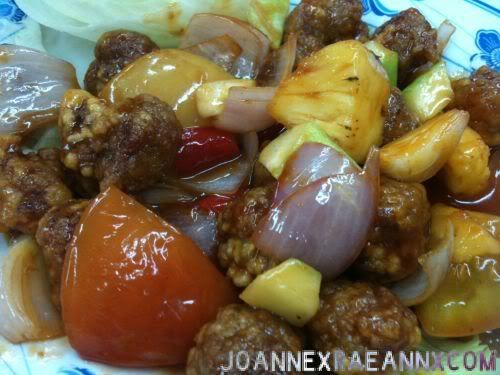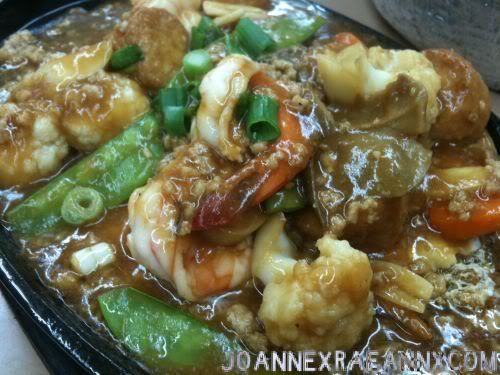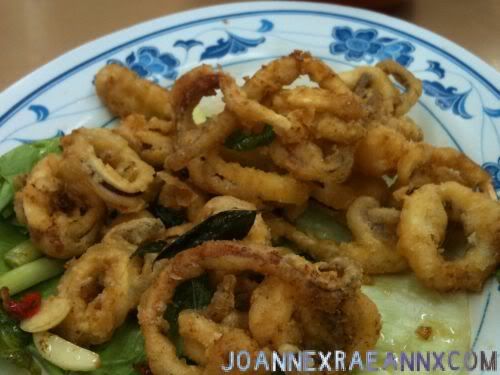 Not bad lah. The 铁板豆腐 is OMG good! The egg's very crispy!

See lah! Tell me how to slim down like that??!! But it's ok lah! As long as i'm not irritating, it's okay to be fat de. Fat & irritating = 惹人讨厌!!!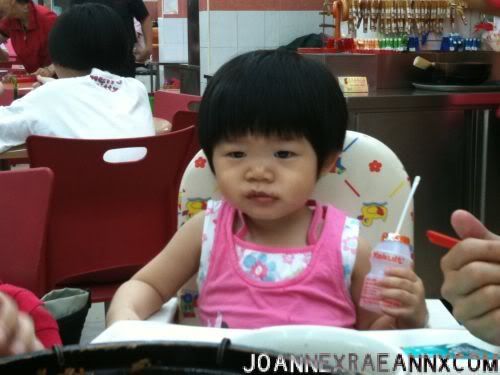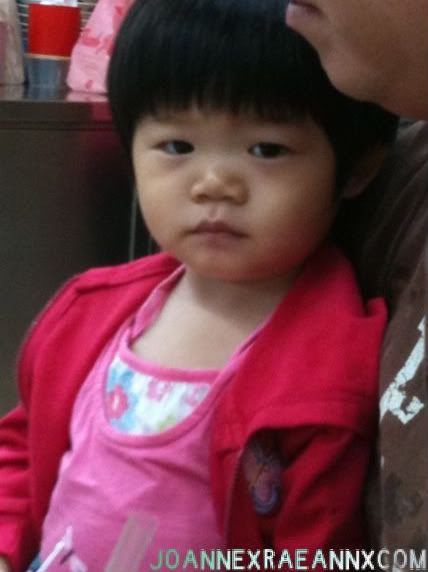 Ashlyn!!!!!!!!!!!!!!!!!!! She's so funny cos she wants to follow us when we said we're going home le & she refused to wave byebye. So cute! ♥ her!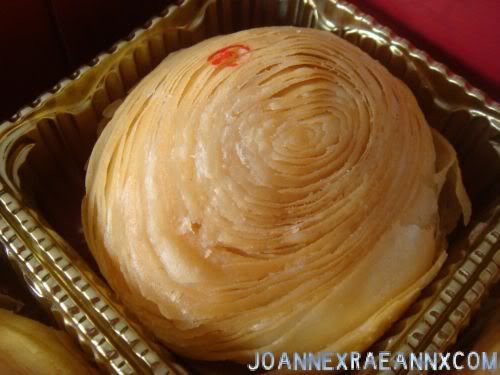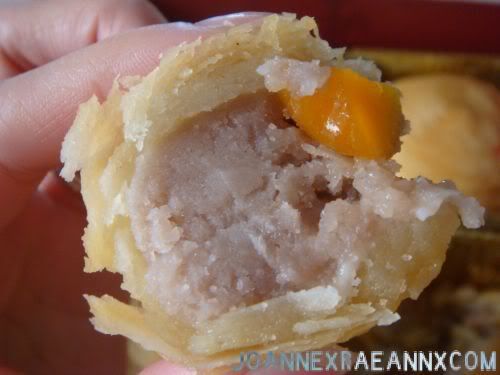 This is my favourite type of mooncake, although i don't eat much of it.

Alright, till then.