Yesterday, i collected my Longchamp bag from my friend, she helped me to purchase it from Europe. :)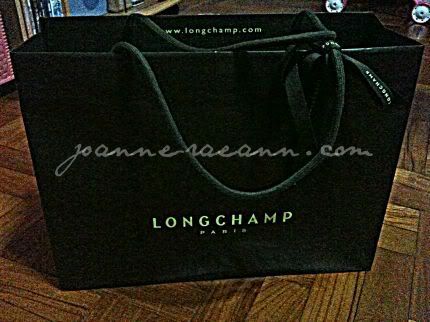 In fact, it's the attractive price that tempted me to get it. It's so fucking cheap, below $100! Before that, i don't even know the details of a Longchamp bag.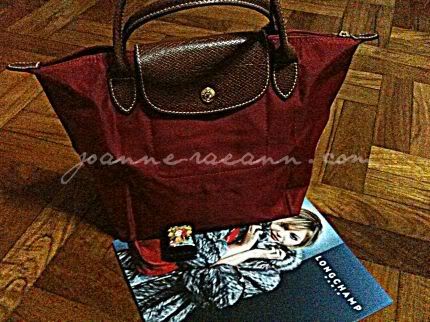 Love it! :)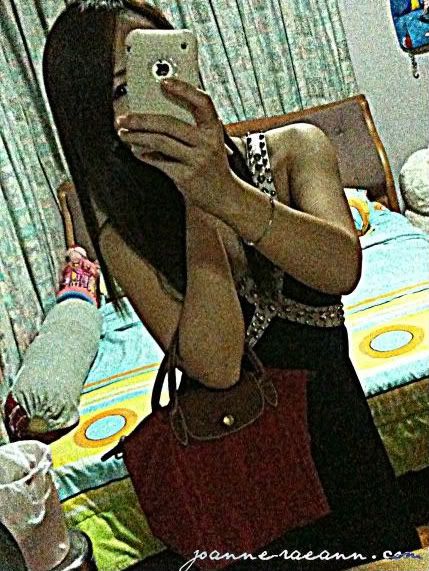 Love the size! Fits me perfectly! (Thanks Mummy Karine & Maggie for the info!)
Although the larger sizes are more worth it but i didn't get it cos i've too many big big bags liao. I need a smaller tote bag for dinner dates with my friends (without Raeann). Heehee
♥♥♥♥♥♥
Yesterday, i cutted Raeann's fringe for her!!! First time doing so cos i'm lazy to bring her to the salon. I saved $4! But become very kuku... LOL!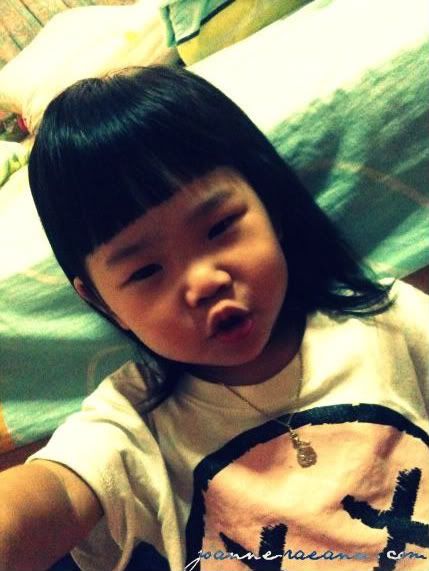 Tell me the truth, issit nice anot? =X

I got a feeling that ZY will scold me when he saw it!

Ok, i'm going for lunch now! ^^ (很奇迹, Mr Pig woke up already!!!)