My parents' going to Hai Yat (again) now... We're supposed to tag along de but... due to some reasons, we did not! Bon voyage to them. =)
Since i'm free now, i'm going to blog about my maid.
Since last Friday, we've (mum, JJ & Bo) been ranting to each other about her. She's the worst & most ridiculous maid i've ever met. She made everyone real pissed of her!
She
pretend
to be nice to me,
装可怜
by telling me how her husband spent her hard earned money on gambling but she
spoke ill of every single one
almost everyday. And she's stupid enough to complain about me to my sis, and complain about my bro & sis to me. =.=
P/S : She's trying to create dispute between me & Bo by telling her all those nonsenses (about me) that's not true. But i think she forgot that we're sisters. No matter what happen, blood is thicker than water. That's why i say,
the truth will surface one day, it's just a matter of time
.
She's so kay poh that she pokes into everybody's business, peeped on people's diary & gossip about people's secrets. FHL
But she did not do her work, complete what she's suppose to do.
Our clothes - She can take months to wash, dry & iron it.
Our rooms - She vaccum and wipe only twice a week.
Our toilets - She wash it only once or twice a month.
Guess what's she doing the whole day then?
GOSSIP, WATCH TV & TALK ON THE PHONE. CB! (Sometimes, secretly test on my cosmetics & bobo's nail polish!)
Yet she said that it's becos we
always
ask her to help us do our things, which we did not! She complaint to my aunt & sis that every morning i ask her to bathe and look after Raeann for me while i behaves like a tai-tai. I swear i never, i merely ask for her help once in a blue moon, when i overslept. Otherwise, i'm the one who bathe for Raeann every single morning.
After settling everything myself, i merely ask her to help me make a cup of milo & she complains too. She said that she deliberately
pretend
not to hear me. She said that i'm married out already & she doesn't need to do my things (ie; washing clothes & etc) anymore.
FYI, she's getting almost $600 a month.
Cos whenever there's an additional member in the family, my mum will increase her salary. (By topping up a little more, we could get 2 maids already.)
And what is she here for? She doesn't need to look after Raeann & she did not fulfill all her duties. So my mum is paying her $600 every month just for her to come here to gossip, watch tv & chat on phone???????
She's taking everybody's kindness for granted.
She borrowed money from us. (She still owe my parents $1k+.) She scolded my brother & dad with
vulgar language
.
In short, she's a NBCB.
Luckily that time i didn't employ her sis on impluse. Becos of this, she looked down on me. She said
she knew that i've got no ability to employ a maid
(behind my back). Seriously, even if i wanna get a maid, i wouldn't be so stupid to employ her sis to come & gossip together with her right?
Who does she think she is? She seems to forget that she's a maid already. By saying all these won't get her anywhere.
To think i've always treated her so nice, giving her all my clothes & shoes. (My clothes are all considered new cos i wore them less than 5 times.) And
she sent back alot of Raeann's clothes without my permission
. I wanted to give it to Ashlyn de. When i found out, she has already sent them back. But i didn't go & ask her about it cos my mum asked me to 'sua sua ki' (forget it).
P/S : She wore my NEW Birkenstock & told Bobo that i said i don't want it anymore, which i never. (FML, i forgot to confront her about this!)
Even JJ, whom not officially staying with us yet, she also got things to say. Even XS, whom only came during occassions, she also gossip about her. Like hello? WTF! They're my friends leh. Brainless!
But anyway, her contract will be due in 2 months time. I hope my mum will be more firm this time & send her back once and for all. Since she's so useless & lazy, she can fuck back to her own hometown & laze around, wait for money to drop then.
Talking/blogging about her made me real fed up! FHL TTM.
P/S : Many people emailed and asked me about that 'copycat'. I'll go into it later (if i am free). HAHA!
♥♥♥♥♥♥

Impromptu dinner meet-up with XS & her hb last night...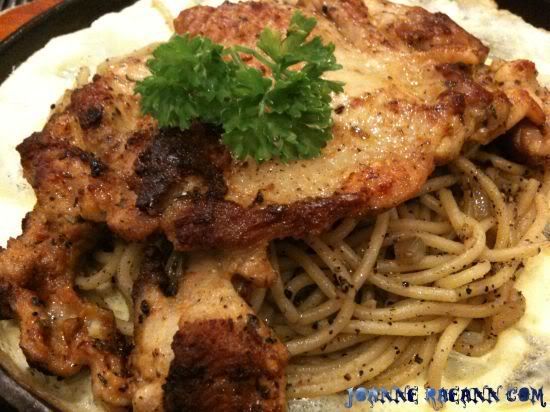 @ NYNY again!




Talking happily with ah shan yiyi.




And new shoes from her daddy which cost almost $40! Luckily hamster's cousin's working there & there was a 20% discount! =)