Note : Really really detest people who loves to pretend, 装可怜 & speaks ill of people behind their back. And worse is, they spoke ill of that person to that person's friends/family. Are they stupid or what? If you wanna say something behind people's back, please ensure that the person won't ever find out. Otherwise, please mind your own fucking business, do your own things & shut your mouth up! The truth will surface one day, it's just a matter of time...
D.I.Y this on Friday night...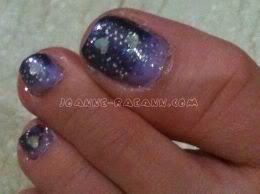 Paiseh ah, haven clean off the surrounding.
Saturday was a damn busy day. After bringing Raeann to her music lesson, i rushed to another place for a secret mission. As it is a secret, i'll not reveal anything about it. Heehee
After that, i drove all the way to AMK for...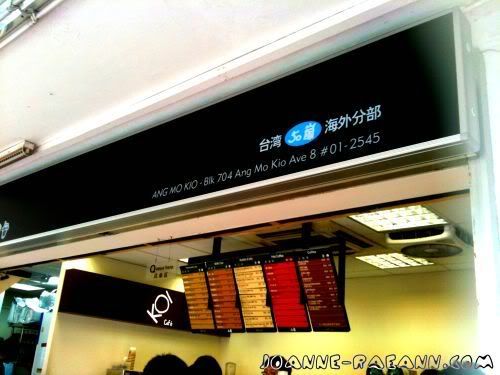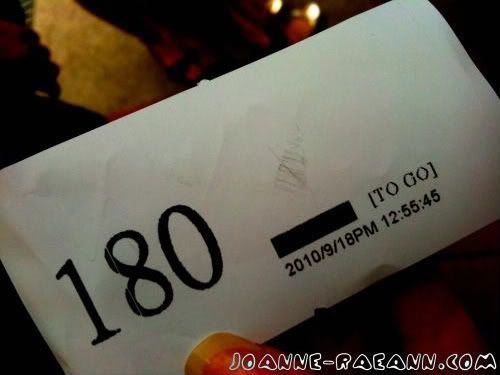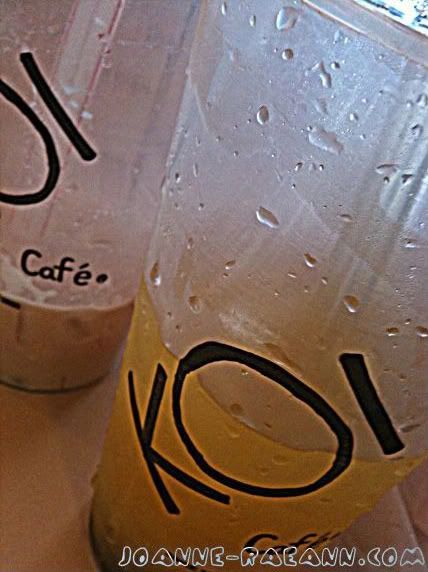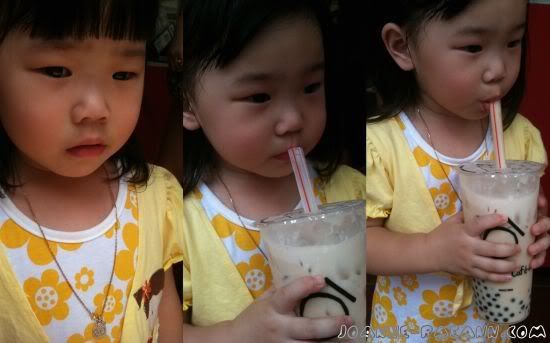 Don't be mistaken, i'm not a KOI addict. It's my first time trying! Everyone has been raving about how nice this bubble tea is. That's why i need to try at least once else i'll be left out. Hahaha
We were quite lucky cos we need not wait for very long. The queue was not that horrible yet! Waited for around 10-15 mins only. =D
It's nice lah but i won't deliberately go and queue for it again. Waste time & get FAT! Bubble tea is damn fattening!!! (Hazelnut Milk Tea is what i bought.)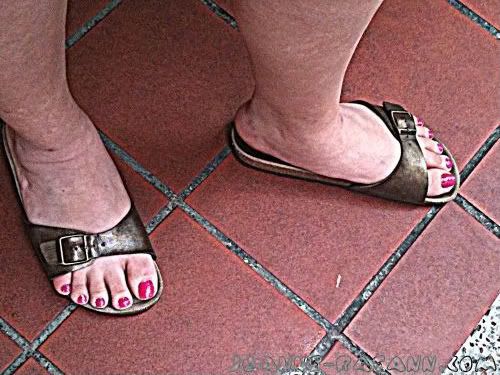 My expanded-ed Birkenstock. Gave it to Bo already lah, i also can't wear anymore! :(

Lunched at Popeye and home sweet home after that. Then at night...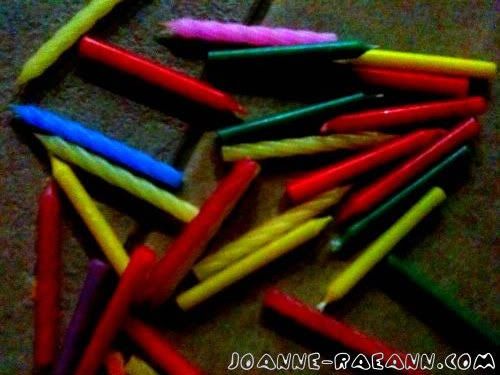 We went back to our childhood days. Cos my house there got a lantern party organised by the committees and my mum bought 10 tickets. Ok leh! $3 per tix and there are foods served + a goodie bag (A mooncake, some candles, a lantern & a bottle of mineral water? Should be.) Si bei worth it lor!
P/S : Sometimes, i feel glad that i've a 长不大 husband. Cos he will help me to entertain Raeann & the kids. LOL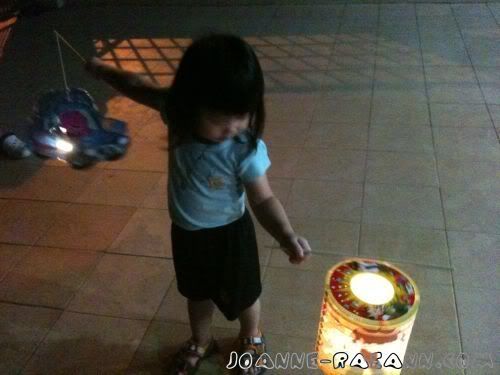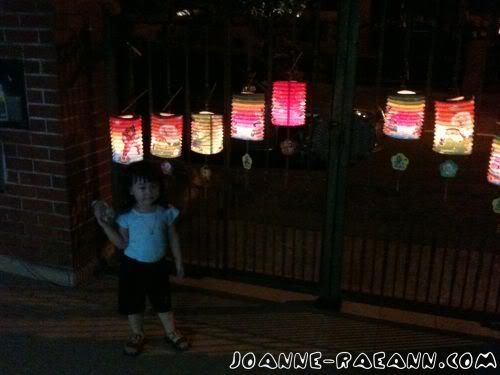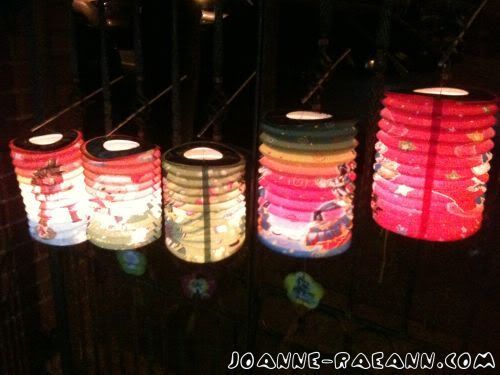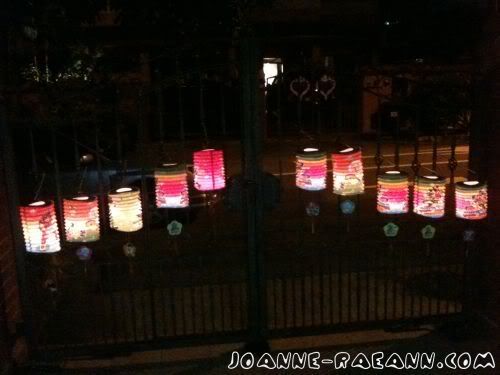 Sorry for the poor quality (iPhone lah) cos i left my camera in office!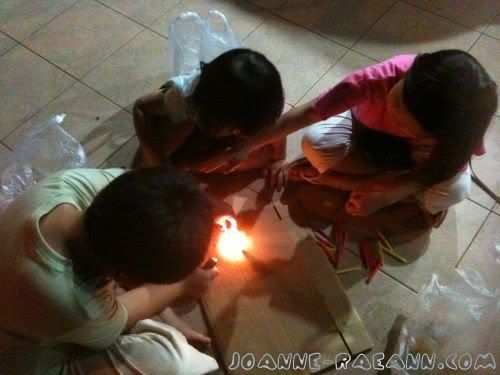 Raeann keep disturbing them by blowing out their candle. HAHA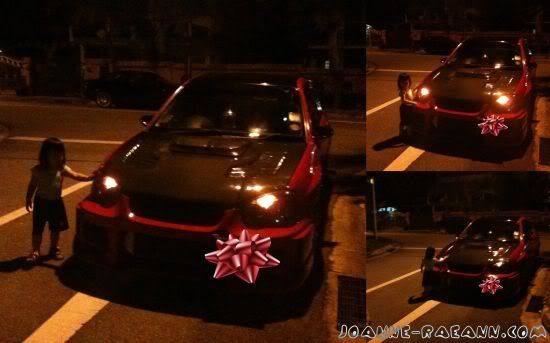 Then she went to disturb her daddy's car! LOL

Back to CCK after everything!

♥♥♥♥♥♥

Oh yes, my mum bought 2 new shoe racks! And she's going to get one more! LOL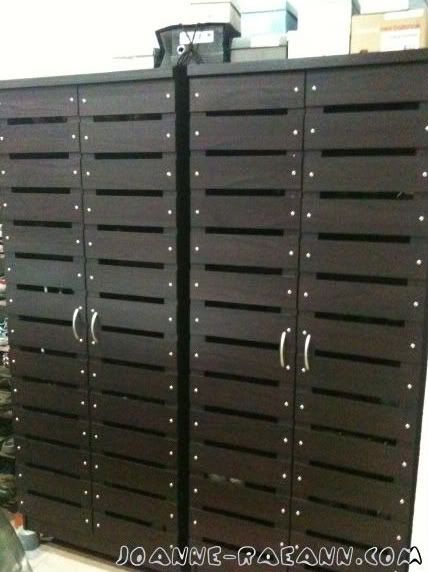 Very nice leh! I LIKE!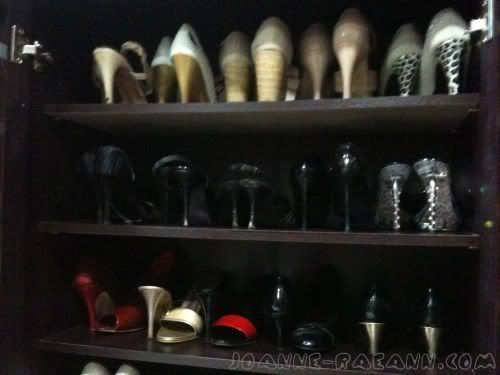 These are only some of my shoes... I threw away alot liao! (Means i can buy more? Hahaha)

♥♥♥♥♥♥

And Miss Ho has got 2 new bags over the weekend!!!

One bought by ZY's sis as her birthday pressie (i didn't take pic). And the other one...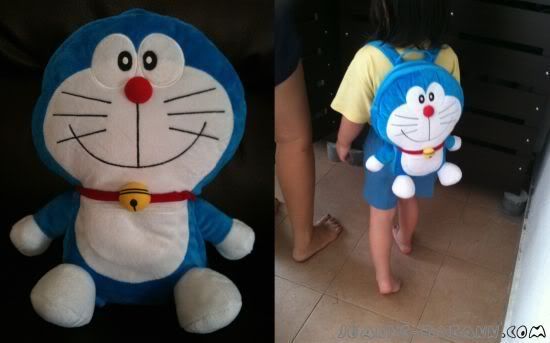 Her daddy bought it for her!!! Very cute but cannot put much things...

Raeann loves to buy bags, just like me!!! GOOD! Next time i'll ask her to ask her daddy to buy Chanel for me. HAHAHA!