FML, why am i so forgetful??
I intended to go IMM to pay my C.C bill. Then my mum asked me to go bank, buy stationeries & food, then to CPF board.
I just came back, i did everything
except
paying my C.C bill! =.=
Is there anything i can do to help improve my memory??? Please don't ask me to eat pig brain, i don't dare.
♥♥♥♥♥♥
We had a simple yet fun filled celebration for Raeann on her actual birthday. Steamboat with my family & only BFF's family were invited. No why but she's always invited for any occasions. :) I did not deliberately wants to celebrate becos i don't want people to waste money on presents or angbao. So i just made it a simple, family affair.
P/S : Again, full album on my FB! =P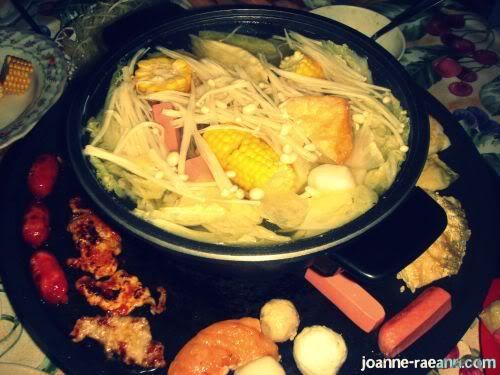 P/S : Do you know that tau-pok & tau-kee taste damn nice when you BBQ it? :)




Birthday girl is a pro chopstick user! =P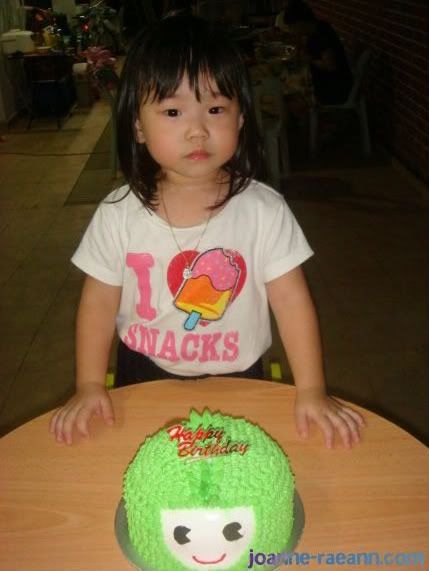 She choose this cake herself. She wanted GREEN; her favourite color! -_-"




Ashlyn caught in action!!! Heehee She's really very cute leh!

Let me show you one very hilarious pic...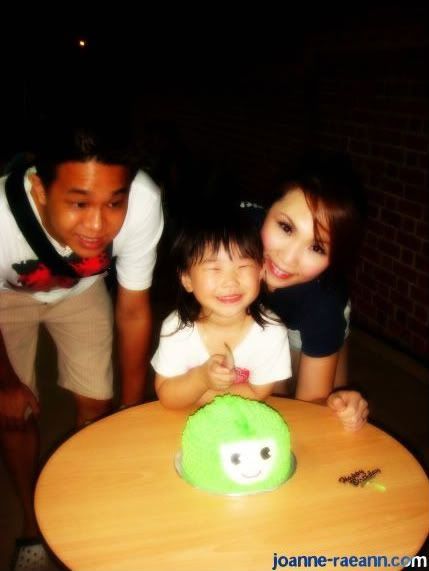 Why ZY everytime like that wan?! Can't he just take a proper family photo? What's so interesting at that direction? He's not staring at the cake lor!

But nvm...

I decided to crop him away!!!!!!!!




Better right?! Wahahahahahah

And lastly...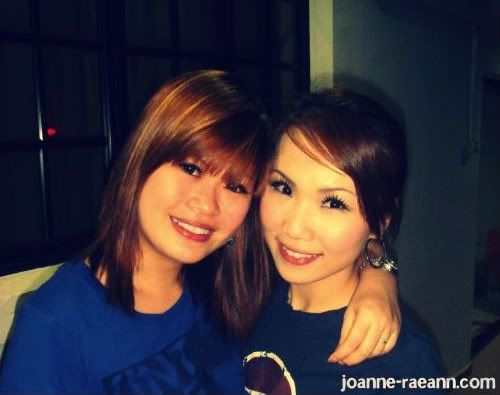 BFF!!! :) Thanks for coming!

♥♥♥♥♥♥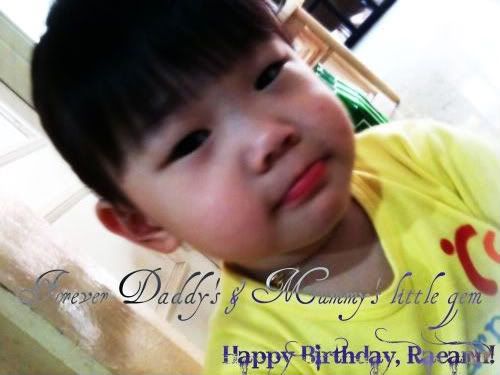 When times seem too hard to bear & i feel like giving up
I vision your beautiful face, the twinkle of your eyes and things of such
The bond we created from my womb to the day you were born
Is a mother and daughter bind that can never be torn
With the strength and guidance of God and the blessings he pours down from above

I want to be the best mom I can be to you and embrace you with all my love
You are as precious as a flower and as gorgeous as a rose
You have been specially made to the very tip of your nose
You are as sweet as honey; such an innocent young child
You are brighter than any star in the sky every time you smile
I want you to be proud of who you are and strive to be the best
Put forth your efforts to achieve your goals and let God do the rest
I will always be your mother first, but I'm also your friend
Your are the most precious gift, that I've ever been given

With All My Love,

Mummy Joanne' 2010