Bought this yesterday!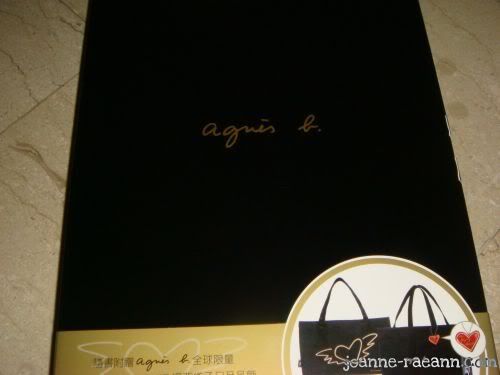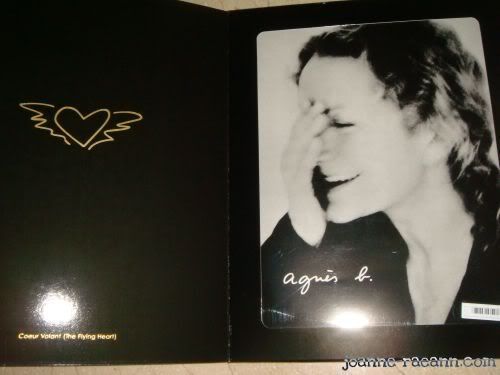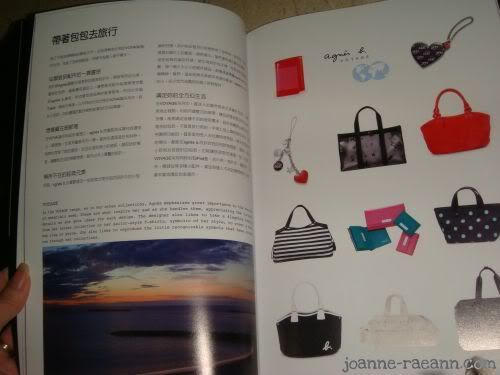 A magazine by Agnes B! From Popular at $38.00! (Member got 10% discount.)
But obviously, it's not the magazine that attracted me. (I'm so lazy to read chinese so i don't know what's the magazine about lah!)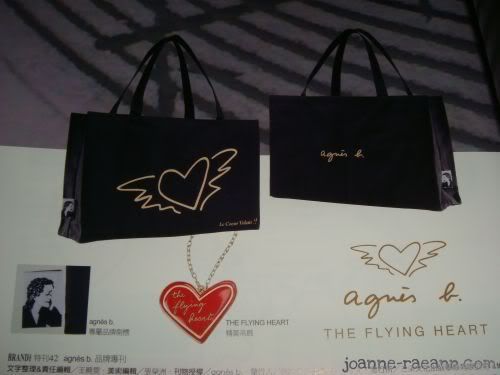 Yes, it comes with a FREE bag & bag charm (The Flying Heart series). The bag charm is those metal type of good quality! :)
I think is quite worth it for $38.00! Moreover, it's sort of 'limited edition' cos there's limited quantity & no re-stocking once sold out. Buy and keep also 爽! Hahaha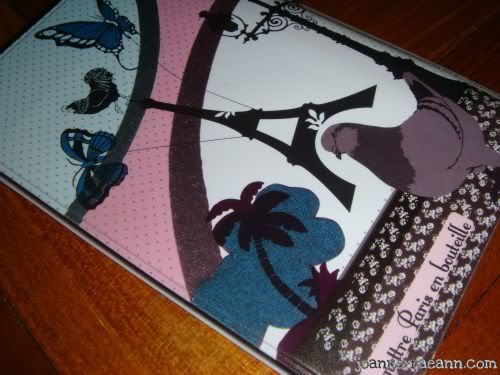 My new passport holder at only $2! LOL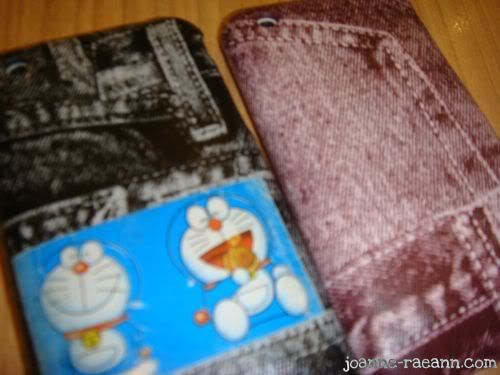 Our new hp casing at 3 for $10!!! Fucking cheap!!! The Doraemon sticker is Raeann stick wan. She sticked it on my phone de & she doesn't want to give another one to ZY. He's jealous! So i gave it to him lor!
P/S : Seriously, i've got no inspiration to blog now. I'm still brain-storming for the upcoming advertorial. I need more creative ideas!!! :(