So busy till i've got no time to blog a proper entry for the past few days! Raeann's here in my office now (again)... And i'm going to bring her out to run errands soon! Is this how a working mum works? LOL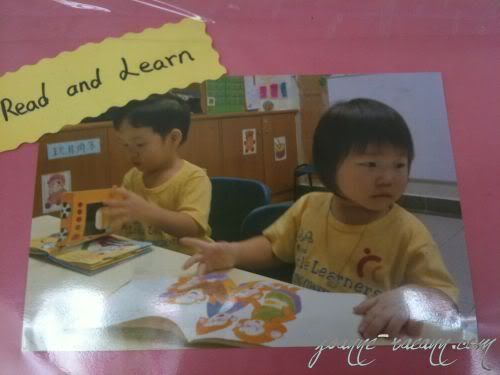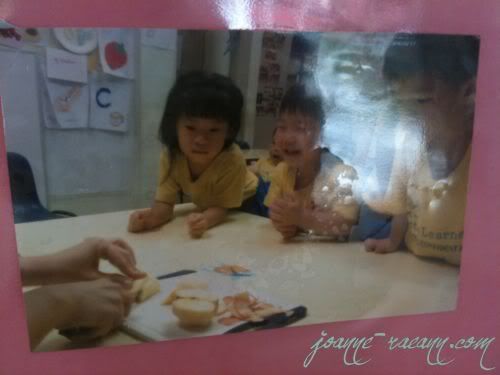 Raeann's pics on the wall of her school.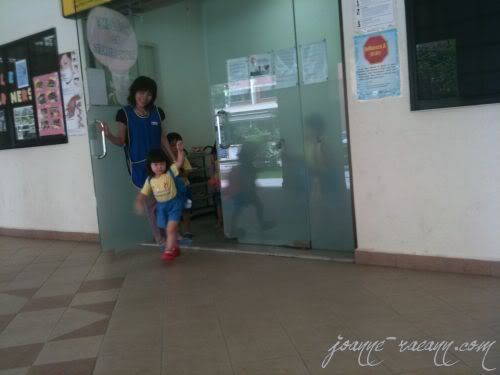 Everyone told me that she's always the first to come out during dismissal. Haha
This naughty girl actually
shouted
at me yesterday!!! Cos she was complaining that she got stomachache while on the way to school and i ignored her cos i knew that she 假假 wan. Then she said...
Raeann : 以后你不要载我啦! 坐你的车每次肚子痛, 叫 papa 来载我啦!
Me : 你以为我很喜欢载你 meh? 你自己叫你的 papa 来载你啦! *Thinking how to FML at the same time*
FML indeed! Got car to sit still hiam! 太好命了! Urgh!
♥♥♥♥♥♥

Good news to all Tampopo fans!!!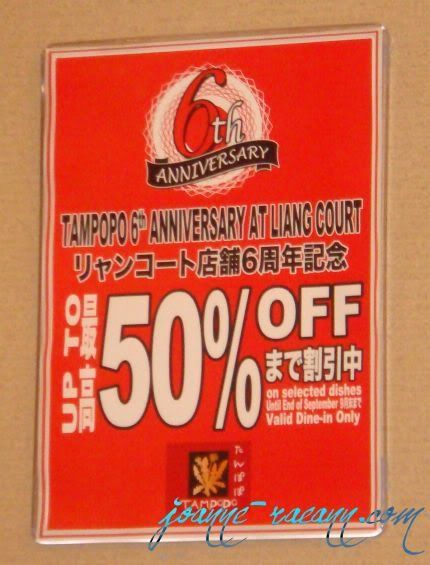 Brought my mum, aunt & sis to Tampopo for lunch yesterday! Finally fulfilled my promise to them! :)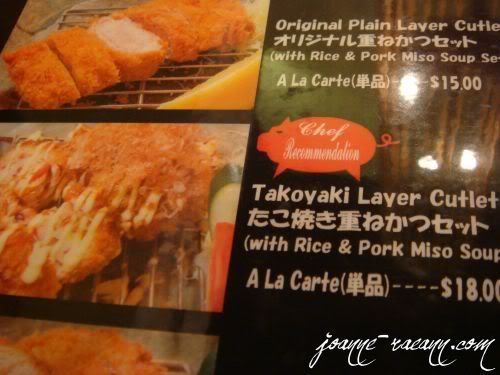 This is my most favourite dish!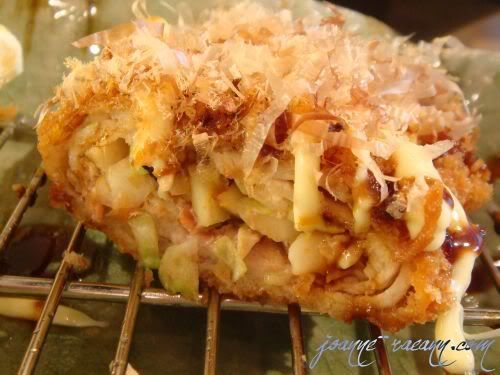 It tastes really good! YUMMY!

After lunch, drove them to Chinatown as my mum wanted to buy fabric for her gown on my bro's wedding. My aunt will be making the gown for her!

And i checked out this shop...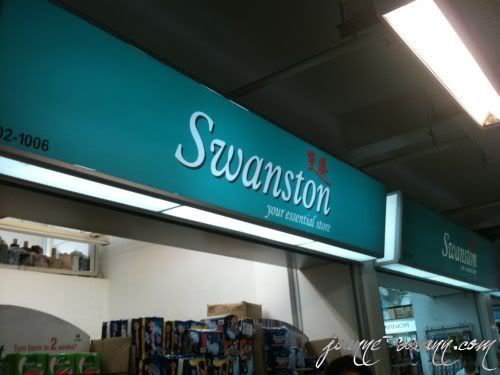 Recommended by a reader; Sharon. A shop that sells very very cheap necessities. 真的很便宜哦!!! At least $2-$3 off each! I bought $60+ worth of necessities there. =X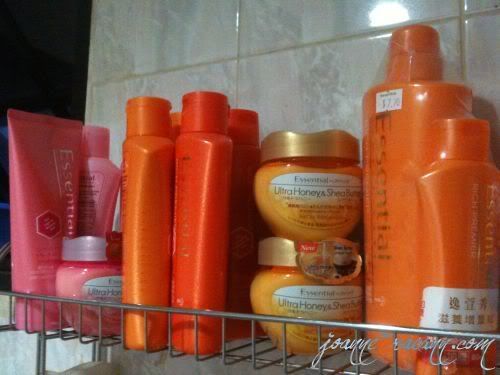 These are all the Essential shampoo, conditioner, treatment & hair mask that i've now. Stocked up 'some' even though i still have it at home. Heehee! Aunty is like that de lah!

♥♥♥♥♥♥
This morning, while on the way to office with Raeann, i met a very scary pervert uncle. =.=
Was at the petrol kiosk when i saw this uncle whom keep waving & smiling at me. And he made the 'call me' handsign to me. I walked away without any reaction.
Then he followed me very closely all the way to my aunt's house there!!!
WAH LAN EH! FML TTM.
Girls, please beware of a silver merc with plate number 9888!