Oh yeah, the pics taken by
SHINstudio
on Agnes & Kenny's big day are out! I got so
sexcited
excited while browsing through the entire album posted by Agnes yesterday!
Honestly, i love their skill! =P
The pics they took are very unique, in a way that they captured the 'genuine smile', the 'genuine happiness', the 'genuine face' & the 'genuine everything', unlike mine or some others. Well, mine were those orbit posing types lah! *ahem* You know la hor?!
Ok, enough said. A picture speaks a thousand words!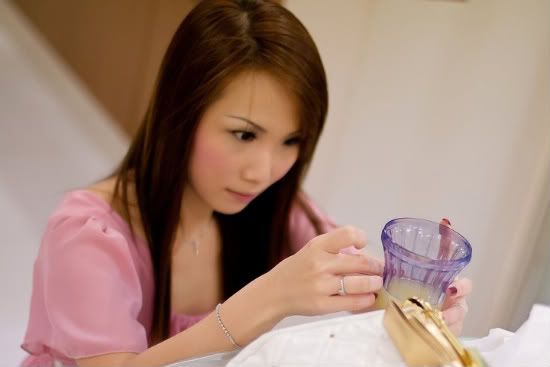 Sucha serious look! LOL
Pretty bride! *envy envy*
I look so unglam in this pic, but the bride looks so cute leh! =D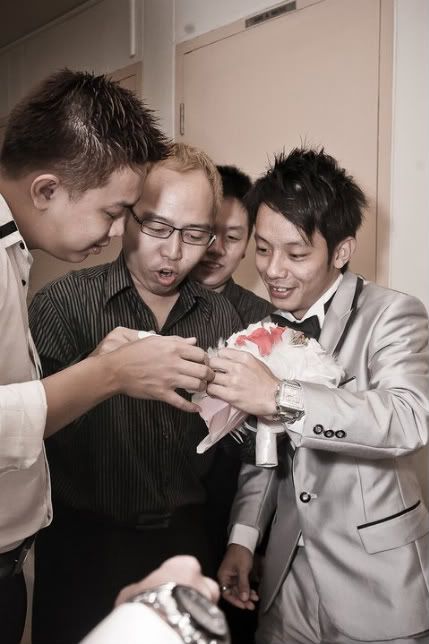 同心协力的 Brothers!
Laugh out loud!
I love this pic! Not becos my husband was captured in it. But the genuine smile/laughter of the groom's mother! Very heartwarming! :)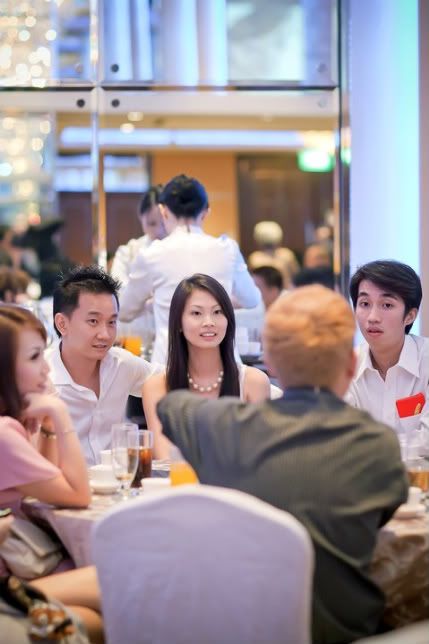 We seems like having some major discussion/meeting! LOL
When looking at all these pics, the funs, joys & laughters on that day appeared on my mind! And it automatically bring a smile on my face! :)
Below is a photo slideshow (must watch ah!) of their album, a value added service by SHINstudio. (",)
Credits : Kenny, Agnes & SHINstudio.
'At SHINstudio, photography is a creative journey, a process of discovery that is
fueled by inspiration and creative passion, as well as the desire to enrich and ignite moments to remember.'