OMG! OMG!
My house is filled with people now! I could hear loud laughters from my room. Everyone's so excited over tomorrow. Weet!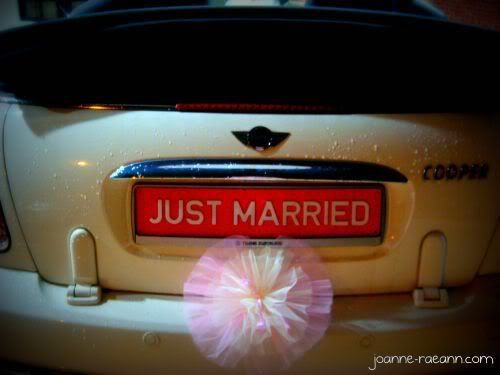 My girl's very excited too, she doesn't want to sleep yet and is disturbing me right now. I'm gonna force her to bed now as she needs to wake up early tomorrow. Will be a long and tired day for her cos she will be the 花童 at night. I hope she can tahan, be good & obedient. :)
My dear bro & sis-in law, congratulation to both of u! 祝你们早生贵子!!!
Com'on readers & friends, leave them a well wishes comment! Thank you! :)

Edited : 12:11am

Oh, forgot to mention, it's actually my bro's (groom) birthday today (24th Oct) too!!! They deliberately hold their wedding on some important date so in future they won't forget about their wedding anniversary. Idea hor? My sis-in-law can save one present too! Haha

Happy Birthday bro!!!

P/S : I see so many people online now, but non left a comment! :(