I just saw Vincent's status on msn :
面子是人给的,脸是自己丢的!
How true huh? LOL
Anyway, it's holiday tomorrow! YAY! Long weekend again!
We'll be having a private celebration tomorrow for dad's first company. It's the 35th anniversary this coming Saturday! :) We've got Sammi's concert on that day and that's why the celebration was brought forward, just to compromise us.
ZY brought us out for dinner last night. We did a lil' shopping after dinner and thus, i missed out the first 15 mins of that 9pm show. :( What happen ah? Why that Wing Tak suddenly in jail? Can someone tell me???
Anyway, i bought these last night! =D
ZY said, "Wah, 你的东西买不完的 hor!". HAHAHA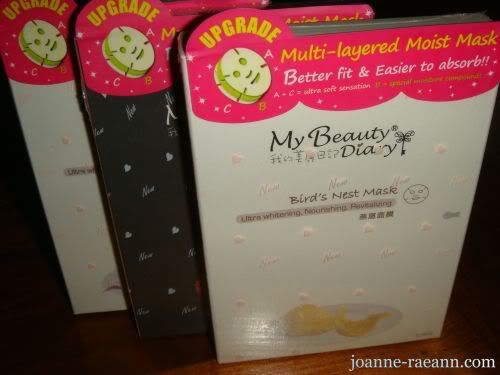 Guardian promotion @ $2.80 per box (2 pcs in a box).
Tried the birdnest one last night. There's really birdnest scent de lor!
Daiso @ $2! I haven tried this though... Anyone tried before? Good?

Edited : 3:48pm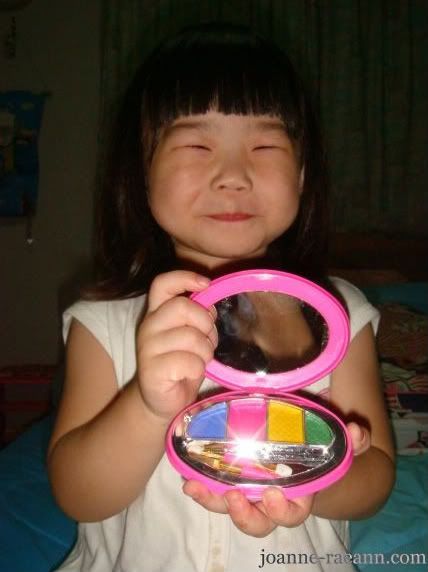 Raeann requested to buy "makeup" last night. She told me she wanna put on makeup to school. Hahaha
Guess she will only apply the green one!!! LOL