After saying for like 73024802448032 times, we finally met up for dinner yesterday! This dinner was supposed to be done about 1-2 months ago. Hahaha Okay, i'm a
busy
lazy woman! It's very nice to meet up with them cos we've like 9289247927492 topics to chat & gossip about. Shall arrange for another one after my trip! :)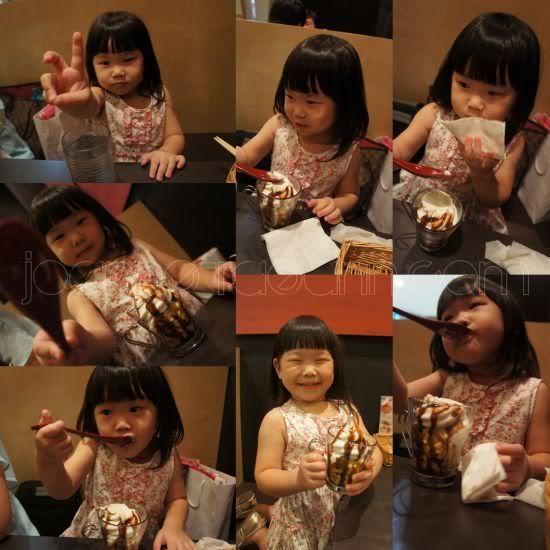 Brought this lil' imp along but kinda regret cos she didn't behave herself. I told her i'll not bring her out again then she gave me a sad face & apologised. Nowadays, she keep apologising to people, especially me. She knew that she's wrong so she apologise first in order to escape punishment. 真的拿她没办法 leh!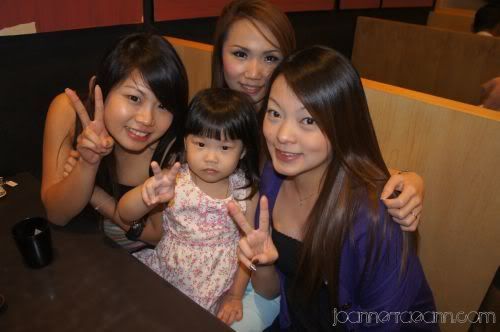 You know, we're good friends becos our husbands are good friends too. And thus, somehow or rather, there will be a link somewhere to let us stay connected forever! :)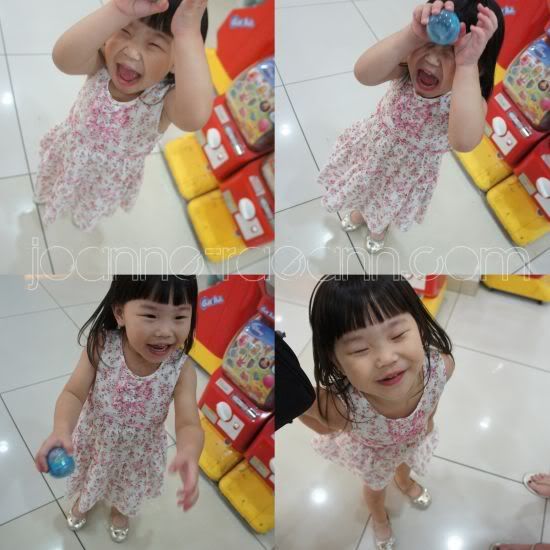 Trix took all these pics! LOL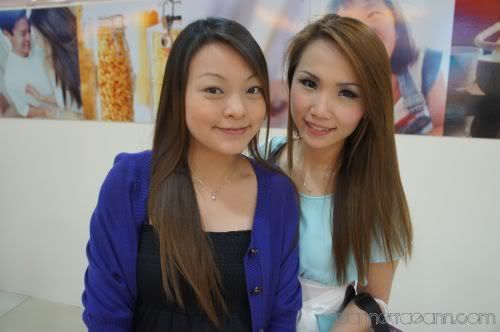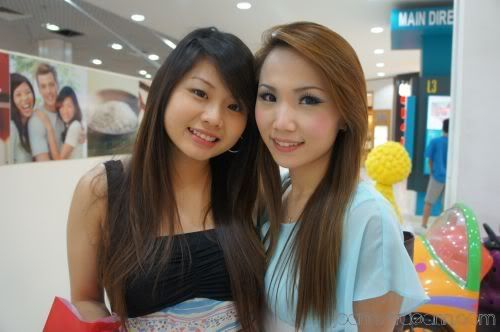 If you notice hor, all ZY's friends de partners all got standard & chio wan lor!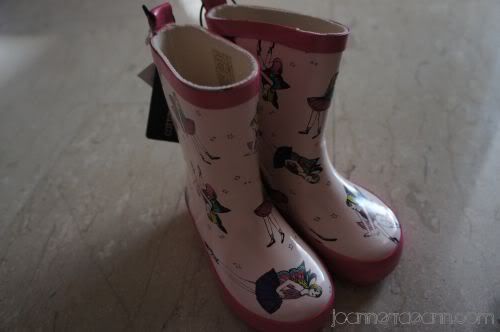 Bought Raeann this boots from Cotton On Kids at $14.95 only wor! What a steal!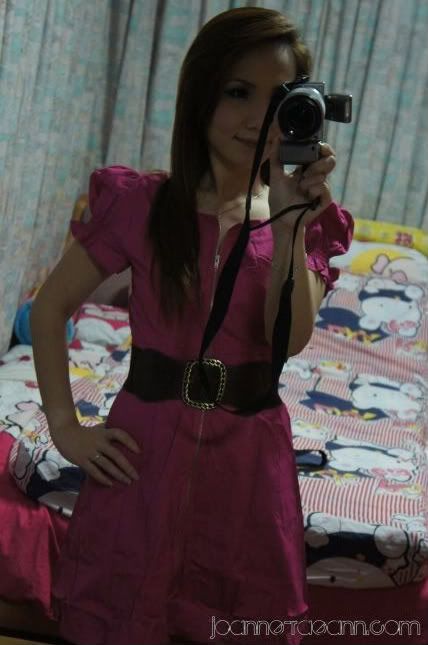 Agnes passed me my ASOS dress that i ordered with her around 2-3 months ago. Actually it has already reached her more than 1 month ago? Can't remember liao!
Anyway, this dress is less than $30 and the cutting is fantastic! I ABSOLUTELY LOVE IT TTM! I'm serious. It might look very plain and simple but you know...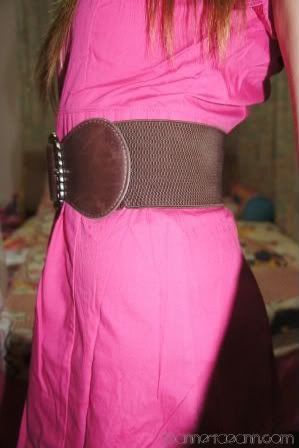 It made my waist look damn small leh!!! Okay, i know it doesn't really look small in this pic but this is close-up mah. One thing about me is, my tummy (and neh neh, haha) slim down very fast de! I skip one meal then it will flatten liao. But my arms and thighs can take forever to slim down!!! :(
By the way, i've mastered the skill to camwhore with 'dua leng kong' liao! It's very very easy actually. And i think it's a good camera to camwhore with. Cos hor, no matter what angle you take, the pic will look nice de lor! Therefore, i decided to camwhore before shower last night! Wooooohooooo!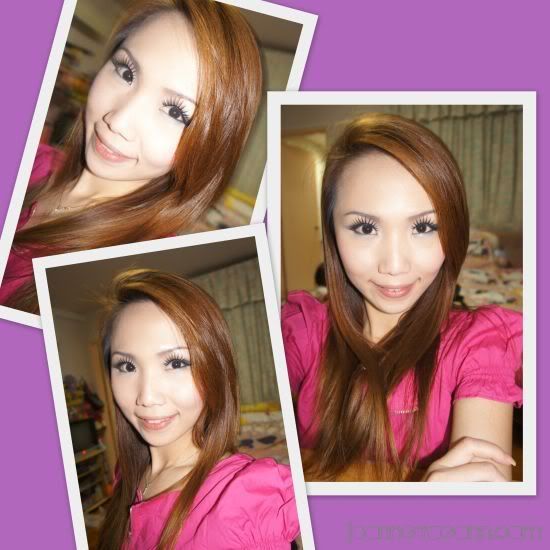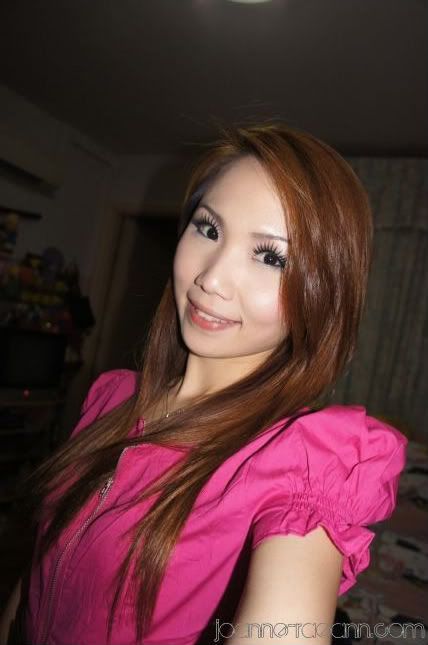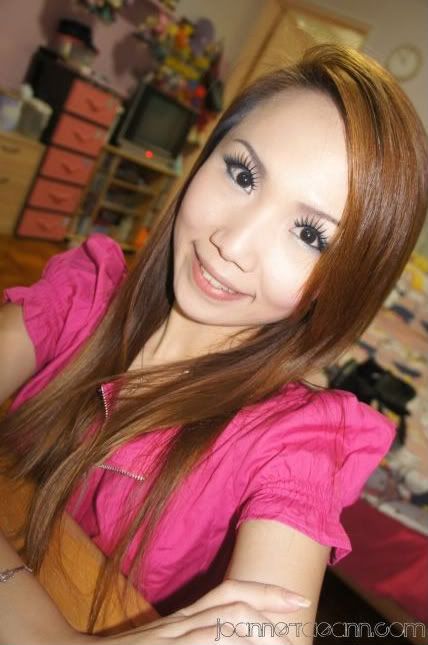 Nice anot? I really BTH myself cos i suddenly become so chio! LOL
A camera do really makes a difference lah. However, if you've a roti prata face, no matter what type of camera you use, you will still look like a roti prata de! 是真的, you don't believe you can try lor!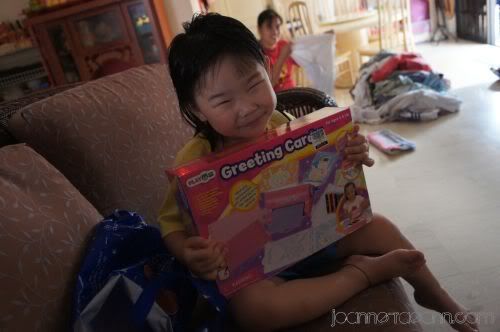 Darling girl with her new toy bought on Wednesday.
Agnes bought her a set of stationeries yesterday. I tell you hor, she's simply buying things everyday!!! I 好不容易 shifted 3/4 of her toys to my old house to clear up the space but she still continue buying non-stop! Seriously, i should consider setting up a toy shop! =.= I can predict that she will become a spendthrift like me & her dad. Aiyo, how ah? Sigh
Signing off now cos i've got like 2537283 things to do today. I've written all down on a piece of paper so that i won't miss out anything. Old lady is lidat wan lah! Heehee