A quick post before i go to bed. :)
ZY's staying over at my place today. He just came back from kopi/supper session with his friends. Haha! Everywhere also have friends, stress sia.
Shit! I started to feel sleepy now... *yawnz*
I received my Hope Girl package from Viona on Thursday!!! I was in total shock when i saw it cos i only placed my order on Wednesday noon. I was fast in payment though. But she was even more fast in the delivery! Thanks for her help & thumbs up for her prompt service!
This is the Under Eye Magic Cleaner ($18.90) that i've been raving about... I bought 4 pcs at one shot. One for myself, one for Bobo, one for Karine and one for Trix! I hope they'll like it lah! :)
Another item which i bought and i think is a good buy is this Auto Eyebrow Pencil ($12.90). It can draw really thin and fine line. Love this! Heehee
P/S : Hope Girl products are available at ALT, The Heeren.
♥♥♥♥♥♥
ZY brought us to City Square Mall just now. Had our breakfast, lunch cum dinner there at an
oh-so-familiar
restaurant;
Seoul Garden
.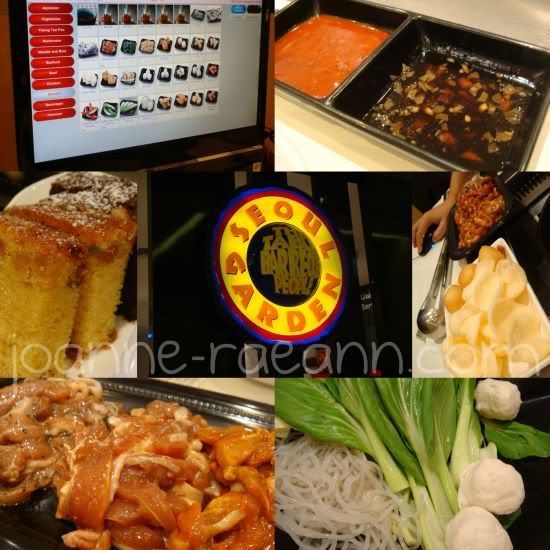 As what you can see from my pics, they've upgraded. Food are ordered from computer system available at every table. In this way, food are much much much more clean, hygiene and fresh which definately will arouse people's appetite more. No more messy scene at the buffet counter!
Service is good. Raw food served fresh. Cooked food served hot. Meats are marinated with better 'formula', which what ZY said. In another words, it's much much much better than before. Worth it!
And and... their desserts are really yummylicious!!! Alot of different 'patterns' to choose from. ZY had 2 servings of a similar ice-cream. I ain't sure what issit and i've no chance to take pic cos the moment it's served, he started eating in less than 3 seconds. Haha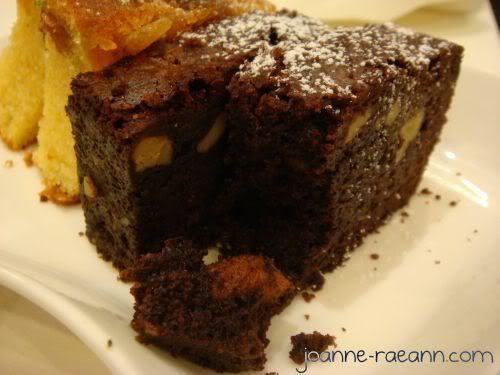 Do try their brownies if you dine there. It's good! I don't usually eat brownies, but i find this nice lor! Served hot! Very rich!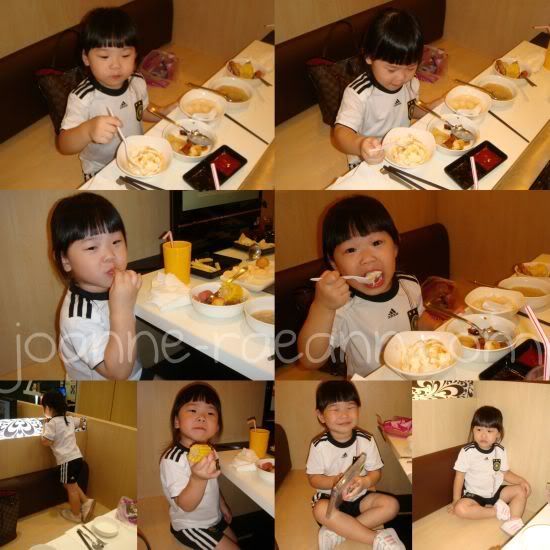 HAHAHAHAHAH! She said this looks like my neighbour's hair!!! LOL
Cute pacifiers!
Arcade lor, where else?
She's putting almost half of her body into the 'hole' to collect the candies her dad won. LOL
Bought these back home for my family!!! See how nice i am. Hahaha
Please pardon me for my more-pics-less-words post today! My eye's shutting already! I'm off to bed now! Nights all!