Sponsored Review
(TSS)
Dark eye circles and eye bags are my greatest 'enemies' on my face!!! Becos no matter how many hours of sufficient sleep i have now, they did not disappear or get better. And no matter how much make-up i slapped on my face, they are still visible! :( That's why i dislike to take pics without flash! They are really obvious!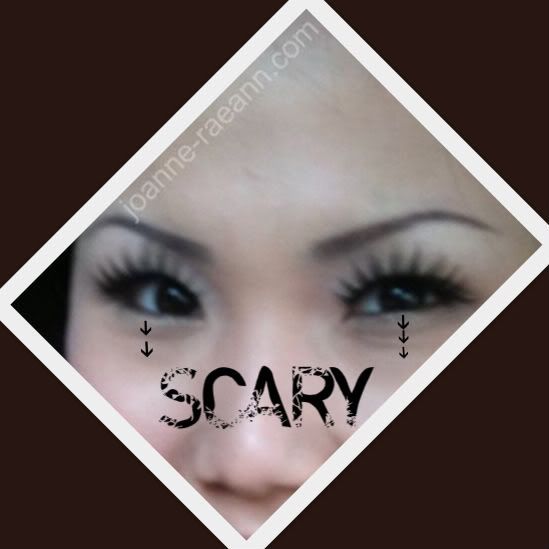 Not one layer, not two but three layers of eye bags! It's really horrible!
I've dark eye circles and eye bags since i was a teen. But it wasn't so bad until after i gave birth to Raeann. 3 layers of eye bags is the result due to super insufficient sleep. It never get well or better since then even though my sleeping hours are kinda 'normal' now. And if there's any day i sleep late and wake up early, my eyes will be very puffy, like a goldfish!
I've bought eye mask to try & eye serum to apply but they doesn't work, on me. Maybe i wasn't hardworking enough - i simply got no time or i forgot. =X I'm really lazy & bad at taking care of my skin/face lah! However, for the past 4 days, i 'roll, roll, roll my eyes' twice a day, everyday.
Jade Dark Eye Circles Roll Away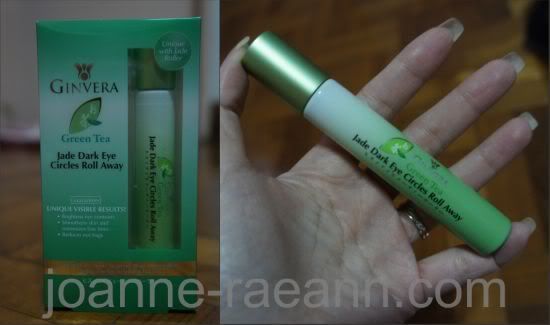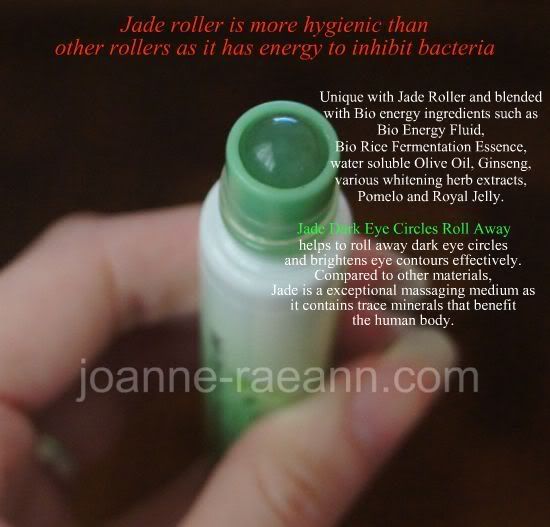 Jade – Not just an ornament, but an effective ingredient
Jade is precious gem common in the East. Besides using it as an ornament, it is also believed to have additional beauty and health benefits due to the ample amount of energy within. Therefore, it is commonly used as a massaging tool to enhance health and beauty, especially on the face.
According to ancient Chinese medical book, "Jade has cooling properties. It can help to 'dissolve toxins', nourish skin, improve circulation, eyesight and energize the brain. Due to the emission of energy, Jade is believed to have unique purification and calming properties as well."
In modern scientific studies, Jade is found to contain trace minerals that are beneficial to the human body. Through massaging using Jade, this energy can in turn be "channeled to the skin and body" to help nourish and beautify the skin.
Direction of Use :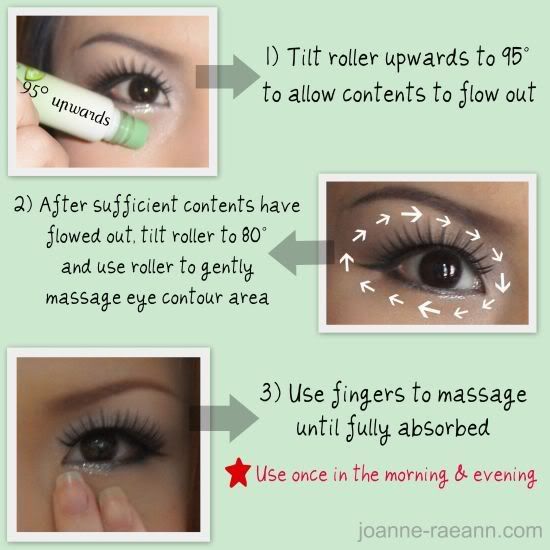 Rolls away dark eye circles over time

Brightens & firms eyes contours

Helps prevent and minimize the appearance of eye bags, crows feet and fine lines

With a more nourished and revitalized eye contour, eye makeup application becomes easier!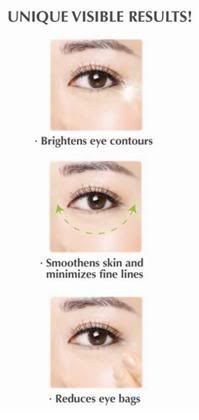 After 4 days of 'rolling'...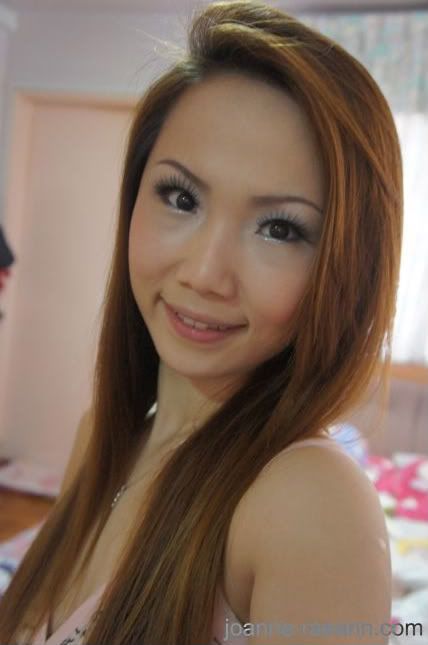 My eye bags are less swollen and i feel more comfortable and confident to take pic without flash now! To be fair to the first pic (with 3 layers of eye bags) taken using iPhone, i took a pic with my iPhone this morning too!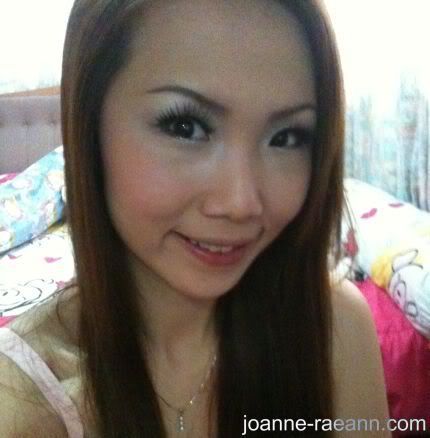 See! No more 3 layers wor!
我的真心话 : "As this product is reasonablely priced (not expensive at all), i'm really amazed to see real jade lor! And what matter most is, it does helps in reducing my eye bags! Visible results in just 4 days! I'll continue to 'roll' everyday becos i know it will definately 'roll away my dark eye circles' over time."
Don't trust me? Nevermind. But you gotta trust her cos she's so chio! Pardon me for saying this, Michelle Chia 真的是越老越漂亮! Heehee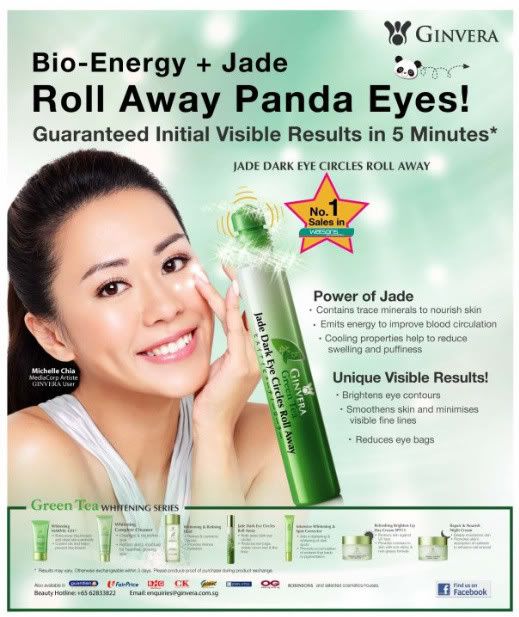 ♥♥♥
Ginvera Green Tea Whitening Marvel Gel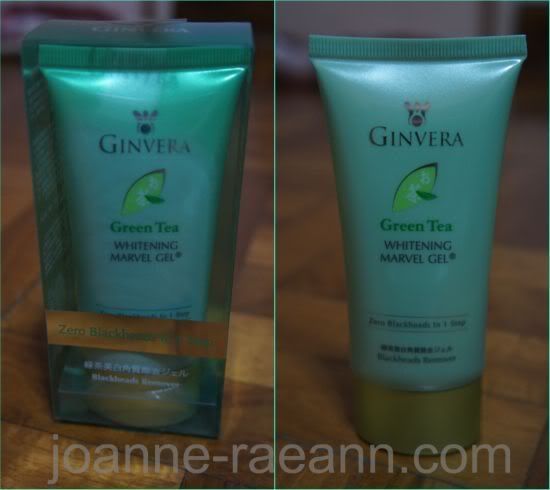 Ginvera Green Tea Marvel Gel works by specifically targeting the dead skin cells, dissolving and removing the cornified layer of dead skin on the top most epidermis layer. This gentle yet effective exfoliating action zeros-out blackheads painlessly and helps remove deep layers of dead skin. When the dead skin barrier is removed, the new skin underneath is revealed, allowing your skin's healthy radiance to glow from within. It also helps in oil control to help you stay shine-free the whole day!
The skin undergoes metabolism and results in the build up of dead skin barrier on daily basis. Exposure to pollution and dirt every day together with the improper removal of makeup and excess sebum will also cause the pores on your skin to be clogged up and results in the formation of whiteheads and stubborn blackheads. In other cases, bacteria infection might also cause inflammation of the skin, leading to skin problems like pimples and acnes. The dead skin cells barrier also obstructs the absorption of skincare products applied subsequently, putting them to waste. In addition, your makeup would not be able to glide on smoothly and might even appear cakey. Thus it is important to remove the dead skin barrier daily for a healthy glowing complexion free from blackheads!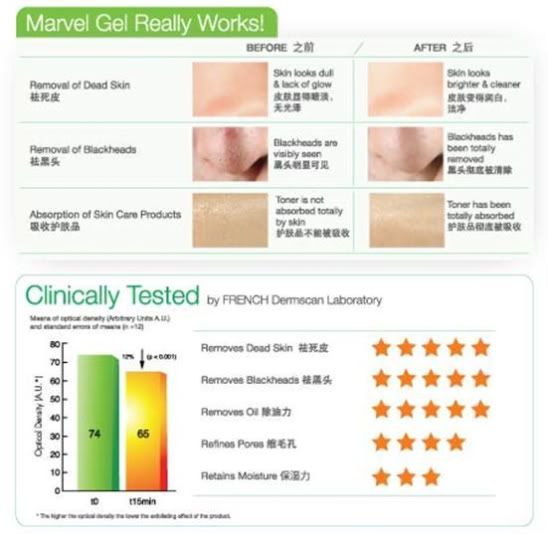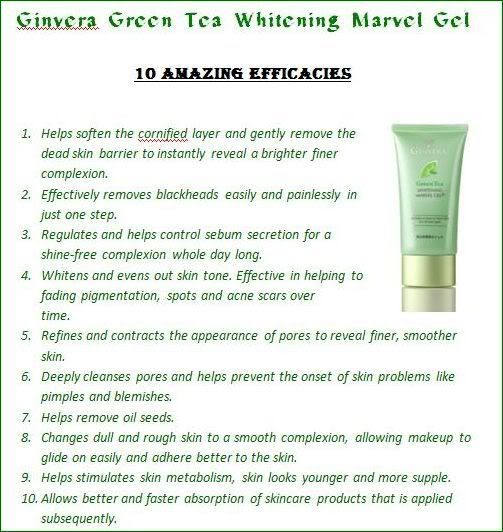 Direction of Use :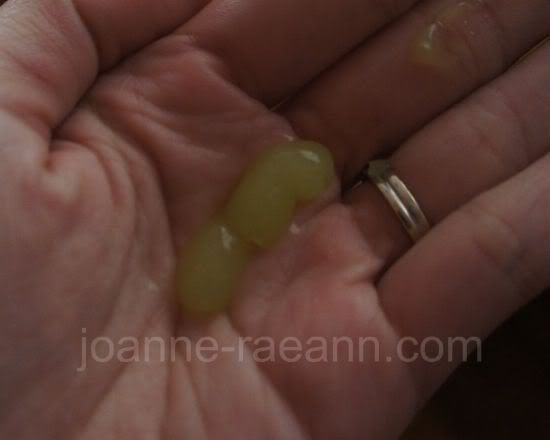 On a closer look, it somehow looks like Jade too!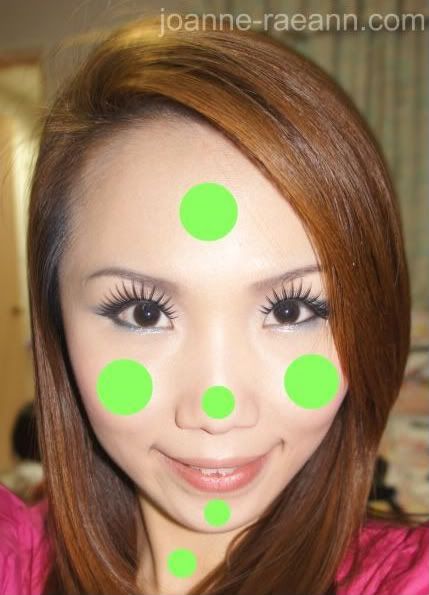 Before cleansing, squeeze an adequate amount and apply onto
DRY
face (forehead, cheeks, chin, nose) and neck, focusing on the T-zone area in particular.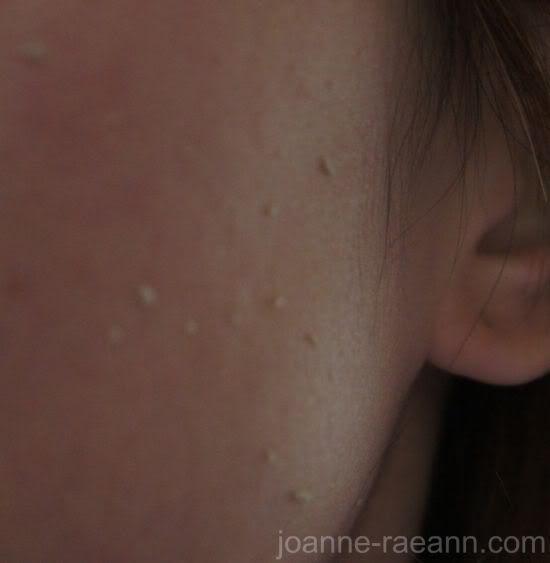 Gently massage in circular motions until you can see small flakes appearing (these are the dead skin cells and dirt from the skin, refer to the above pic). After massaging, wet your fingers and gently massage again, and wash off with water afterwards. There will be a mild cooling sensation as you massage.
我的真心话 : "Alright, i gotta be honest here, i don't have any blackheads and therefore, i'm unable to do a before and after pic to show you how effective it is to remove blackheads. But my face indeed shows improvement after using it. I've been very hardworkingly using it once in the morning and evening everyday, for the past 4 days. My used-to-be dull & lack of glow face becomes brighter & cleaner now. Also, my face is less oily now and thus, my make-up stays on very well for the whole day. I'm looking more radiant than before!"
Wanna try how this amazing product works?

Simply click below to redeem for sample now! Absolutely FREE!

Note : There will be no payment required if you checkout this individual item.
*Limited to first 5000 redemptions.
So, act fast before it's out of stock! Don't say i never remind hor!
There will be a facebook contest held in

Ginvera's facebook

page. (http://www.facebook.com/ginvera.sg)

Everyone can participate in this contest. All you need to do is to post your review of Ginvera Marvel Gel on the facebook page.

3 winners

with the best review will be selected

each week

for a total of

5 weeks

.

Each winner will walk away with

a set of Ginvera Jade Eye Roll Away & Ginvera Green Tea Marvel Gel worth $35.70

!

Week 1 : 29 Nov to 05 Dec 2010

Week 2 : 06 Dec to 12 Dec 2010

Week 3 : 13 Dec to 19 Dec 2010

Week 4 : 20 Dec to 26 Dec 2010

Week 5 : 27 Dec to 02 Jan 2011

Winners will be announced on the Ginvera & TSS Facebook!

Good luck to you!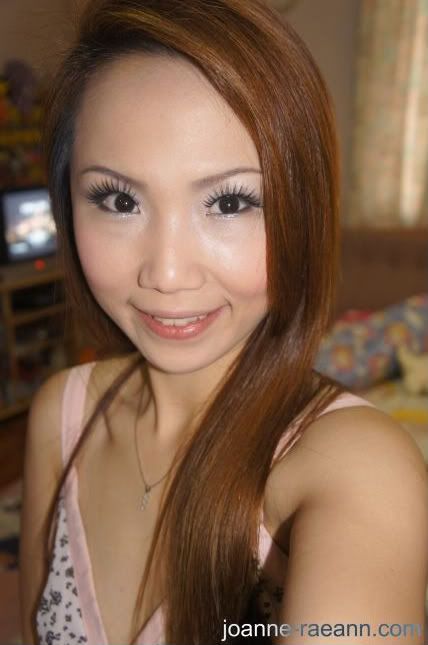 Talk is cheap, try it yourself now!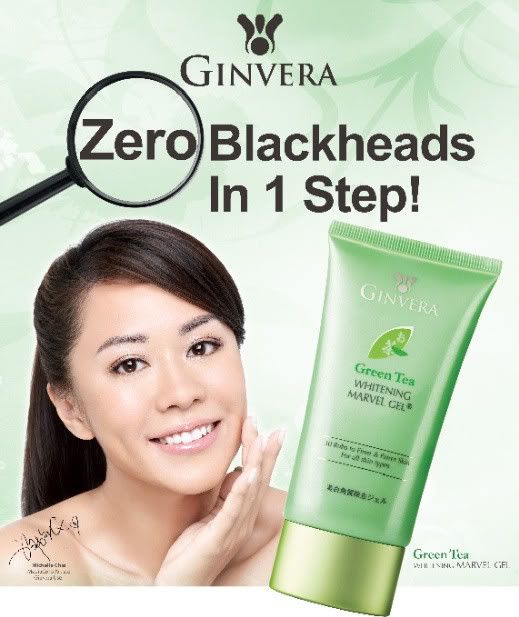 "I am very honored to be chosen as the new brand ambassador to represent Ginvera, a household brand popular with most Singaporeans. I also like how Ginvera uses natural ingredients for natural beauty." - Ambassador of Ginvera Green Tea - Michelle Chia
♥♥♥♥♥♥
Unique Whitening Skincare Regime - Ginvera Green Tea Series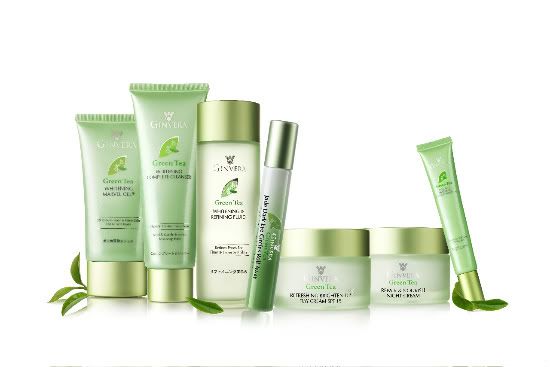 Available at ALL Watsons, Guardian, Robinsons, John Little, BHG, OG, NTUC FairPrice, Carrefour, Giant, C.K. Department Store, SASA and other leading cosmetic houses.